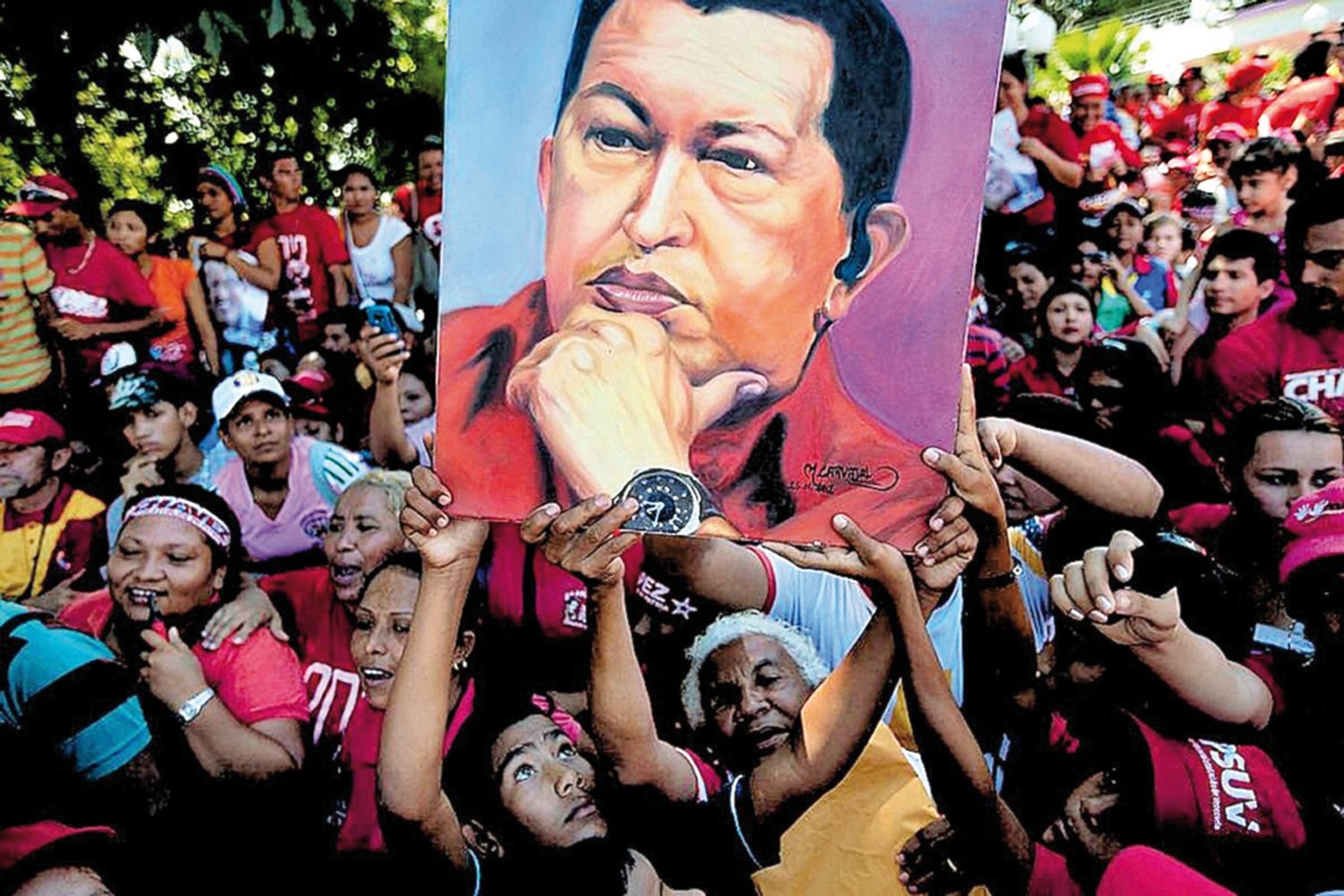 As London burns and USA is downgraded with fears of another recessionary wave hitting the world, there is one thing that becomes amply clear. You can't have a world full of inequity and live in peace. Never before in its history has the gap between the rich and the poor widened as it has in the last 40 years in America. And every right wing party has only worked hard to enrich the rich. Every time the Democrats have come back and tried to increase even half a percent of tax on the rich to use it for those marginalized by the markets, the Republicans have screamed hoarse. No doubt, Obama has knowledge about economics, but what is happening in America right now is a shame, especially the way right wing fanatics are making the scene look worse than it is. The problem in UK is however another side of the same coin. The whites were sitting happily claiming that the blacks and other minorities live better in UK than they would have in their country of origin. However, happiness is a comparative phenomenon, and when the gap between the rich and the poor grows, the poor hit back. It has happened in France and now it's happening in London and around. The lesson is clear – if we don't focus on decreasing this gap and have a global policy for the same, the world won't see peace. And it has to happen at a global level with richer countries investing in the poorer nations. There is no other nation which is showing the way better than the Chinese are, by investing in Africa and helping it develop – no doubt with their own long run gains in mind. A look at the way they are going about it has huge lessons for Western nations as well as countries like India.

The Sino-African relationship dates back to beginning of 200 BC, when an explorer named Du Huan, during Tang dynasty, visited African countries (Sudan, Egypt and a few others) in pursuit of trade and commerce. The legacy that was initiated by Huan has never stopped. And particularly over the last few decades, the Chinese tilt towards Africa has been seemingly visible. Chinese premiers have been visiting Africa regularly since 1979 with Vice-premier Qian Qichen paying visits to more than 35 African countries between 1990 and 1998. If not this, what else could indicate Chinese intentions more but the fact that President Hu Jiantao made more than 17 visits to African nations during 2006-07 and then again, a four African countries' tour in 2009 compared to just one visit to the US in the last 13 years! In all these years, the Chinese have consolidated their African engagement through their support to Africa during their liberation movements, which eventually took the shape of strategic partnerships in resource exploitation. Of course, most of the modern Sino-African ties have a shade of resource-grabbing rather than resource sharing.

The Chinese entry into its most sought after African investment destinations started intelligently behind the veil of "no-strings attached" (unlike the West, particularly the US, which mostly believes in aid tied with conditions). In November 2006, 48 African heads of state met at a conference in Beijing that aimed towards finalising numerous China-Africa deals. It was a meeting to step up investments in Africa. As per reports, by the end of last year, Sino-African bilateral trade crossed the $100 billion mark and is estimated to be growing by more than 40 per cent every year.

Interestingly, Chinese aid to Africa is far more than World Bank's developmental aid to Africa.Amongst other African nations, Nigeria has been one of the most favourite destinations for the Chinese, and understandably so. Hu Jintao has made several visits to Nigeria and also has attended two joint sessions of the National Assembly of Nigeria (in 2004 and 2006). In 2004, China helped Nigeria to pitch for a UN Security Council seat; and in 2007, the Chinese even launched a satellite for Nigeria! China's relations with its unequal crony Nigeria over the last four decades are substantial enough and their investments ran to the tune of $7.5 billion by the end of the year 2010. However, China could brandish its significant clout on Nigeria from the dawn of this century, when the first China-Africa ministerial conference took place in Beijing in October 2000. Although former Nigerian President Chief Olusegun Obasanjo could not attend the conference (and instead deputed other high-ranking delegates), a consensus on mutual cooperation in trade and commerce was reached, resulting in the China Civil Engineering Construction Corporation (CCECC) winning a contract to build 500 housing units for athletes in the African Games held in Abuja. In 2001, a mutual agreement was reached to establish corresponding trading offices in either country (called Nigeria Trade Office in Beijing and China Investment Development and Trade Promotion Center in Abuja). In the same year, Obasanjo made a diplomatic trip to China wherein a number of bilateral agreements were signed to boost trade, investment and mutual benefits. China created a storm in Nigeria by signing a number of agreements and accords in the following years partly because of mutual interests and partly because of a warm personal rapport between Obasanjo and Hu Jintao. In 2006, Hu Jintao reciprocated Obasanjo's move by visiting his country with a number of windfall lucrative offers and MoUs that included financing infrastructure development to the tune of $500 million and providing an exporting allowance of 40 million yuan or $6.2 million to Nigeria.

Even though oil is one of the most important components of bilateral trade, Nigeria could satisfy only 3% of Chinese imports of petroleum overall (as per a World Bank report)! Yet, look at the figures almost half a decade back. Cumulative Nigerian exports to China in 2005 stood at $526.9 million, out of which exports of mineral fuel and lubricants accounted for $503.9 million (according to the World Integrated Trade Solution database)! Other composition of Chinese imports from Nigeria in the same year included crude matter like food & fuel worth $12.6 million, manufactured goods valued at $8.2 million and food and live animals worth $1.8 million. However, in reality the Chinese balance of payment figure against Nigeria is far impressive at $2.3 billion, clearly indicating the Chinese strategic interest.

During Hu Jintao's visit, China placated some of Nigeria's misgivings in health, education, communication and infrastructural development. China's largesse in health included an MoU with a package of $0.55 million in 2006 preceded by a malaria rollback program, with the Nigerian government being a beneficiary of $2.62 million in 2002. Chinese $4.38 million involvement in the reeling Nigerian education system is also noteworthy – this includes the establishment of Chinese links with some of Nigeria's educational institutes, thereby enabling China to export its distinct culture, legacy and ideology to Nigeria. An agreement called National Information Communication Technology Infrastructure Backbone was signed between the two countries as an infrastructure booster for Nigeria with China providing $0.054 billion export allowances. In 2006, China bagged a contract worth $2.5 billion in railway projects, for no less than a 25 year term – this included revamping of the existing system as well as expansion plans. The same did not stop at this. After the military junta of Nigeria was deprived of arms supply by the West in 2006, China followed up swiftly to meet its rising demand – by providing 12 Chinese version MIG 21s! Nigeria also bought a handsome number of J-7 fighters, even though the number was not disclosed. Other orders included maritime vessels, K-8 trainers and FC-1 fighters.

Most of the Chinese subtle invasion of Nigeria took place during the time when Olusegun Obasanjo was in power – a time when, in spite of cordial and inspiring bilateral ties between the two nations, there was surreptitious criticism that China was thrusting down its will down the Nigerian throat! Therefore, when Musa Yar'Adua succeeded Obasanjo to the top position, he reviewed the agreements by his predecessor and a few of them were immediately quashed! Consequently, the relationship between the two nations post 2007 veered from being a revered one to that of a struggle. It was a Nigerian backlash to heavily tilted trade imbalance in favour of China. In fact, the Chinese investment has been a little different than the West. Unlike the Westerners, the Chinese typically bring their own labour from their homeland, thus creating lesser jobs for the host country, and instead solving their own employment problem. But then, even now, against all odds, China is still investing in all strategic businesses in Nigeria. At present, China's crude import from Nigeria is worth 13.2 million tonnes, which is likely to increase to 18 million tonnes by 2012-13! In 2010, China was awarded three oil refinery building contracts to the tune of $23 billion. That particularly has been one of the best strategic moves by the Chinese, to become the most favoured stakeholder of the Nigerian oil reserves.

Along with Nigeria, the Chinese entry into another strategically-located nation, Sudan, has paid well to China. China made its way into Sudan in 1995 and struck various oil-deals with the Sudanese government. Within two years, Sudan's first oil refinery started its operation. Interestingly, this refinery was built by China National Petroleum Corporation (CNPC) and symbolised the "son of the Sino-Sudan" relationship. This year, during President Omar al-Bashir's visit to their nation, China also promised multi-million investments in Sudan's oil and gas reserves. Not that everything is always very clean. For the uninitiated, Bashir is wanted by the International Criminal Court for acts of genocide and war crimes in Sudan and has been accused of crimes against humanity in the Darfur region, where, since 2003, more than 300,000 people have died. Politically, China has been continuously supporting Sudan in the UN council and has used its veto power in the Security Council to save Sudan from international sanctions, embargoes and other political interventions. So much so that China even rejected UN Resolution 1706 and didn't let the African Union peacekeeping troops enter Darfur. China did the same with UN Resolution 1769 and furthered vetoed against the arrest of Sudanese government officials. This was more to allow the continuous flow of China's small arms to Darfur.

In spite of various sanctions and alleged human rights abuse in Sudan, China sold arms worth $500 million during 2003 and 2006, all in exchange of access to natural resources and oil reserves. In 2007, China purchased around 40 per cent of Sudan's total oil production and also bought 40 per cent stake in Sudan's Greater Nile Petroleum Company. As per am Amnesty International report in 2005, China sold $24 million worth military material to Sudan; the Sudanese government further imported ammunition and fighter aircraft equipment parts worth more than $55 million from the Chinese company AviChina Industry and Technology. This all occurred despite a UN-approved embargo on Sudan. Today, 90 per cent of small arms used in Sudan are made in/by China. The government imports these guns and then pushes them to the war torn zones of Darfur illegally using roads and rail-links constructed by Chinese firms. Currently, the Chinese control and possesses 40 per cent of the Sudanese oil industry (but unofficially, Chinese own virtually over 80 per cent of all oil produced in Sudan), and have stakes in all infrastructural development projects that are taking place in the vicinity.

But then, all Chinese involvement is not that exploitative. In Sudan's capital city, in Khartoum, China is actively developing the city into a major real-estate hub and has recently announced its intentions to build an airport as well. China National Chemical Engineering Group Corporation tied up with various local companies to commence a chemical fertilizer plant in Sudan worth $500 million, which eventually will add more than 350,000 tonnes of fertilizer to China's product catalogue. In the past couple of years, China has built several luxury hotels and apartments and has also sanctioned interest free loans to the country. This is after it waived off a previous debt of $6 million. As per the United Nations Conference on Trade and Development (UNCTAD), Sudan officially received $351.5 million as FDI from China in the year 2005; and on an average, more than 65 per cent of total oil from Sudan was (and is) exported to China. In return, Sudan latently was able to maintain an economic growth rate of 10 per cent – but this growth rate didn't trickle down to the poorest of poor as even today, 90 per cent of Sudanese live on the poverty line. Most of the wealth generated is used for genocide and filling the personal coffers of the dictators.

Today, most of the oil trade is controlled by CNPC. Furthering their intentions, China also invested largely in Sudan's infrastructure development plans. This served dual-benefits to China. Firstly, it allowed easy movement of resources in and out of the nation; and secondly, it allowed them to impose their area of influence over Sudanese resources. China, between 1997 and 2007, built several dams, rail-lines, roads and other buildings. Among all, the most prominent was the construction of a 1,000-mile long export pipeline that eased oil transportation to Sudan's Red Sea harbour, from where it was directly shipped to China. Amidst all partnership agreements and accords signed between Sudan and China, the one that reaped the maximum dividends was the CNPC and Greater Nile Petroleum Company deal. However, when it comes to strategic benefits, China's unrestricted access to Port Sudan Harbour is the most significant. Not only has it allowed China an easy access to Sudan but also to other east African nations. The port has further helped China in opening up trade links with Yemen and Saudi Arabia as well.

Both of these Chinese engagements – in Nigeria and Sudan – have been of great strategic significance and benefit to China, obviously in turn. On the one hand, while Nigeria opened ports and sea routes towards the West, then on the other, Sudan connected the East and eased trade for China. The two favourites may be poles apart, geographically, but are quite similar, strategically. Similar is the situation with other African nations as well.

Angola is estimated to be exporting 465,000 barrels of oil per day to China in return for multi-billion dollar aid. Like elsewhere in Africa, China is actively building up Angola's infrastructure and transport network. Similarly, China's investments in Zambia and Uganda have created hundreds of thousands of employment opportunities and have also helped these countries in their social infrastructure development. For that matter, the entire Malawi has been built by China – ranging from their parliament to luxury hotels to even a soccer stadium.

China FAW Group Corporation, the largest Chinese auto manufacturer, has invested $100 million in South Africa's auto industry. This is owing to the fact that this region of Africa is experiencing a surge in auto demand. Around 1,000 Chinese companies have collectively invested more than $300 million in Egypt's infrastructure and manufacturing sectors apart from investing profoundly in the economic zone of Suez. In 2008, the Chinese invested $6-9 billion in Congo's copper and cobalt industry, besides making separate investments in Congo's railways, roads, hospitals and schools. These Congo deals in return would fetch China nothing less than 10 million tonnes of copper and over 600,000 tons of cobalt. China's National Gold Group Corporation is all set to invest in gold related projects in Africa in the next couple of years. In the same light, China is also tapping vast reserves of blue gold in Africa. After owning tracts of oil fields, China is now eyeing the huge water reserves of Africa. China has struck deals with Congo to grow palm oil on over 3 million hectares of land, which as per International Food Policy Research Institute, is rich in water reserves. Undoubtedly, China is exploiting cheap labour available in Africa and is importing finished manufactured goods back to China. But then on the contrary, the Chinese exports are allowing Africans to enjoy and exploit technologies that were alien to this Dark Continent. Today, affordable cell phones, satellite television, computers, consumer durables and other amenities have become a common part of an African life. An Economist Intelligence Unit report reveals how Beijing firms destroyed Western telecom monopoly in Africa and gave Africans better and advanced telecommunication access. Today, rather than Western telecom giants, those are two major Chinese telecom giants – Huawei and ZTE – that are fighting it out in Africa.

Against all populist beliefs and pessimistic critics, the Sino-African relationship has opened up numerous new avenues of cooperation for all those African states that were in the past restrained by sanctions by Western nations (both implicit and explicit) and huge interest-based loans, which made Africa literally incapable despite being the resource-hub of the world. What needs to be underlined is that these are those Western nations that are yet to fulfill their aid promises to Africa and who in the past destroyed the very peaceful fabric of Africa – due to whom, corruption and tyranny today run in the genes of Africans. Expecting a lofty positive transformation from Africa would be quite utopian. Yet, strategic investments and subtle deals are making Africa the most sought-after investment destination in the world. If UNDP's Human Development Index (HDI) is said to reveal the socio-economic progress of a nation by any account, then at least China should be applauded for being solely responsible for upgrading Nigeria and Sudan. From a Human Development Score of 0.250 in 1980, Sudan has moved up the ladder to 0.379 in 2010 while Nigeria grew from 0.40 in 2005 to 0.42 in 2010.

But as it is said, there is no free lunch. These very subtle deals are now painting Africa red, in their own Chinese ways! But then, if the West is not doing it, and if India cannot even dream of the same, then the Chinese involvement looks pretty fair. Yes, China is gaining strategic control of Africa's natural resources; but at the same time, it sure is helping develop Africa's social and physical infrastructure and creating jobs, thereby taking Africa single-handedly towards a better future – that's more than what the rest of the world put together has been able to do!