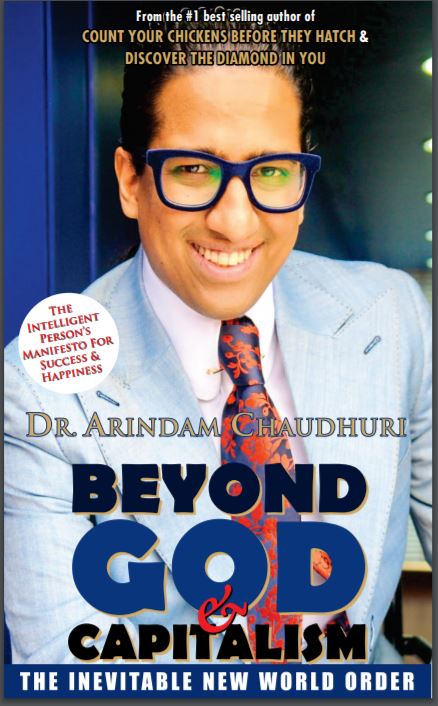 11 Books | 9 Films | 3 National Film Awards | Ex Advisor to consultative committee of Planning Commission, Govt. of India | Anti-theist | 2nd Dan Black Belt in KB | RJ | Ph.D. in Business (Leadership).
With 4.5 million + fans, Dr. Arindam Chaudhuri is the world`s most followed management icon & economist on FB! He is the Honorary Director of IIPM Think Tank & teaches Leadership & Economic Planning. His public seminars are a rage, with thousands attending. He has been invited to speak at HBS, Imperial College, CUHK, IIT etc. Since 2001 he has been presenting an Alternative Budget in order to help India achieve a double digit growth rate. Know more about him at ArindamChaudhuri.com
This is his latest book and it's absolutely FREE FOR EVERYONE: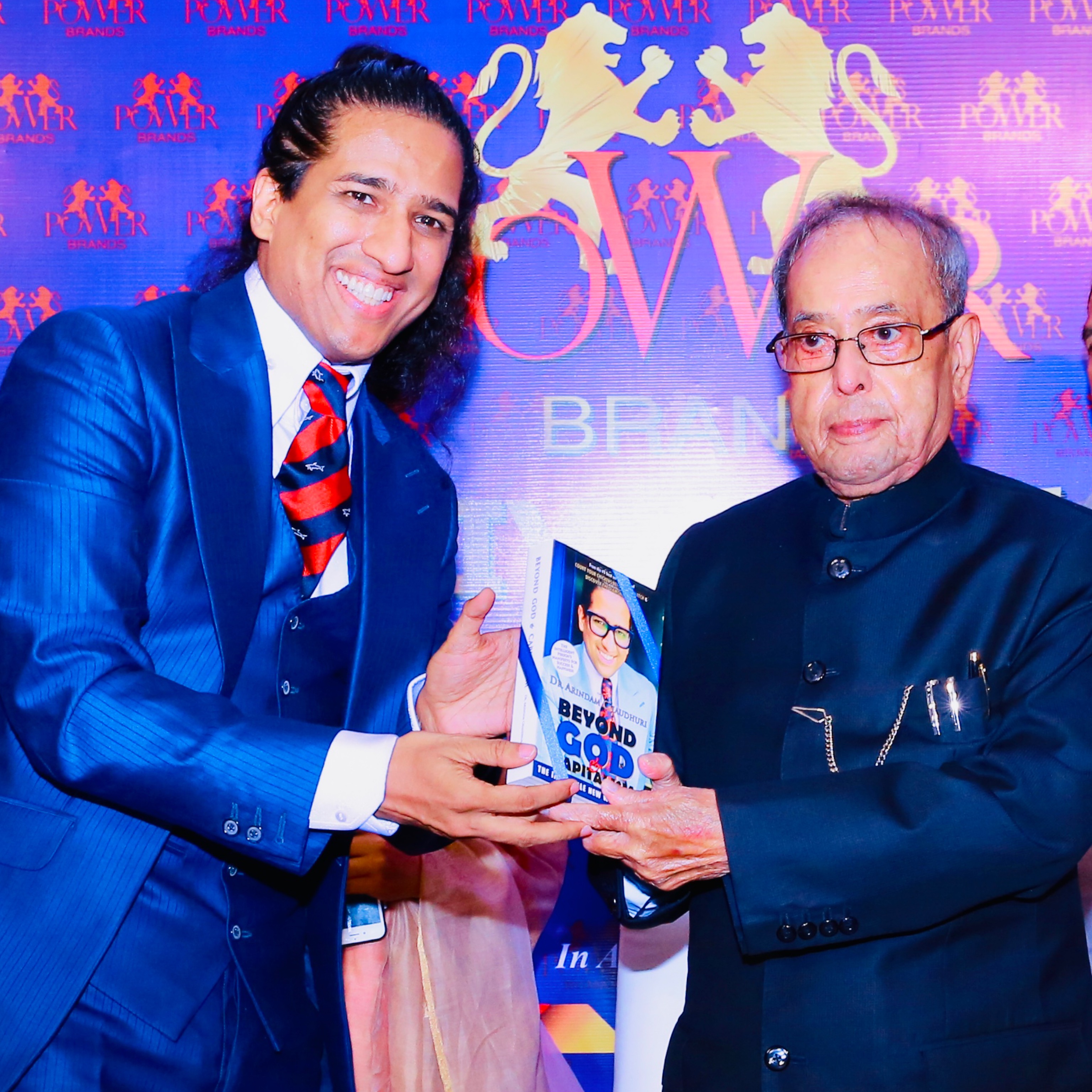 The 13th President of India, Bharat Ratna Shri Pranab Mukherjee being presented the first copy of 'Beyond God & Capitalism' in India, marking the availability of the book for public.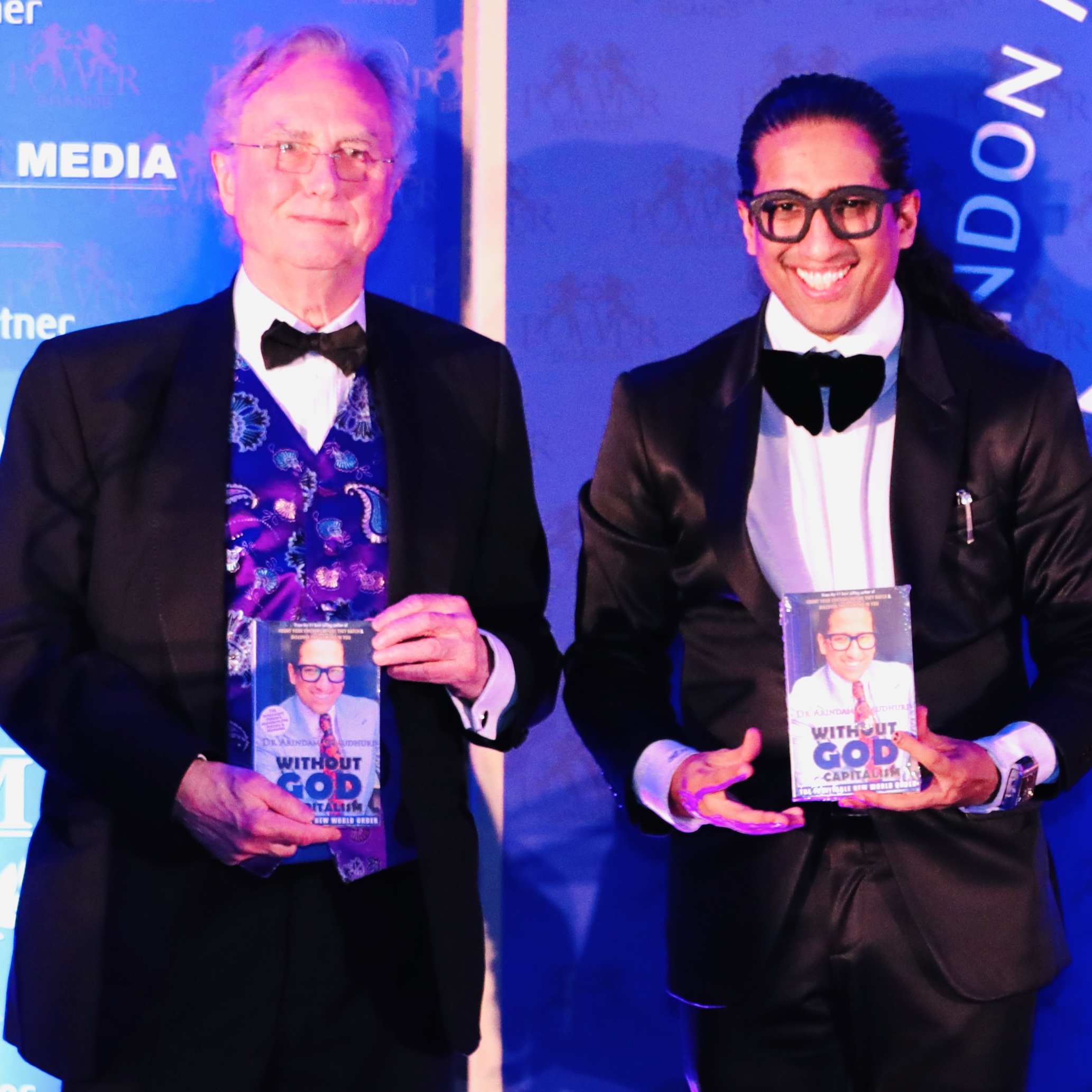 The book was earlier launched by none other than Richard Dawkins, the leading proponent of science and reason on earth, the best selling author of 'The God Delusion' and former University of Oxford Professor of 'Public understanding of Science'.
BEYOND GOD AND CAPITALISM
In the eradication of Religion and Elimination of Income and Gender Inequality, And in providing access to Health, Education and Justice to all, lie the secrets of Global Humanism. - Dr. Arindam Chaudhuri.


Dear Friends, I need your support. Please circulate this free PDF of "Beyond God & Capitalism" to your entire contact list with the following message:
SHARE, READ and make all 13+ kids around you read!
The Intelligent Person's Manifesto for Success & Happiness
This book of Global Humanism explains how the concepts of both God & Capitalism hamper human happiness and shows how to achieve success and happiness by thinking - BEYOND GOD AND CAPITALISM. Dr. Arindam Chaudhuri explains logically in his typically simple language why this is 'The Inevitable New World Order'. The first part of 'Beyond God & Capitalism' will help you understand:
Why access to Religion must be banned for children below 18 and no religious practice should be allowed inside schools
How God is a huge barrier to success
How religion is the biggest enemy of Global Humanism & Peace
How Religion exploits women and poor
The irrefutable origin of life on Earth
How cavemen created God
How negative fears created Ghosts
Why Gods & Ghosts don't exist
Why Prayers can never work
Why religion is harmful
How God is nothing but an unscientific, primitive and mediaeval explanation of everything unknown to human beings
Why living with unanswered questions in life is far better than living with answers that can't be questioned (which religions give you)
How judging people on their sexual preferences and choices is a shameful sub-set of religion.
How marriage is another sub-set of religion that only serves the purpose of putting a stamp of ownership on another free human being
Why the only morals taught in schools should be the law of the land
The second part of 'Beyond God & Capitalism' explains:
Why Capitalism is not conducive to human happiness
Why in the very near future every human being will have free access to shelter, health, education and universal basic income
Why very soon human beings will not need to work to live. They will only work to chase their passions or if it makes them happy
Why no one has the right to earn more than say 3-5 times than the lowest paid worker in the society
Dr. Arindam Chaudhuri's concepts of Laws of Increasing Marginal Utility, Survival of the Weakest & Trickle-Up effect
The third part of 'Beyond God & Capitalism' elucidates how you can:
Achieve Success
Win Friends
Motivate and Communicate better
Lead effectively by using Dr. Arindam Chaudhuri's 9Ps for Discovering the Diamond in You. "BEYOND GOD & CAPITALISM" The Inevitable New World Order
Download