DR. ARINDAM ON INDIAN POLITICS
The Supreme Court judgment on tainted politicians is exciting, yet half-baked!
26 February 2014 |Dr. Arindam on Indian Politics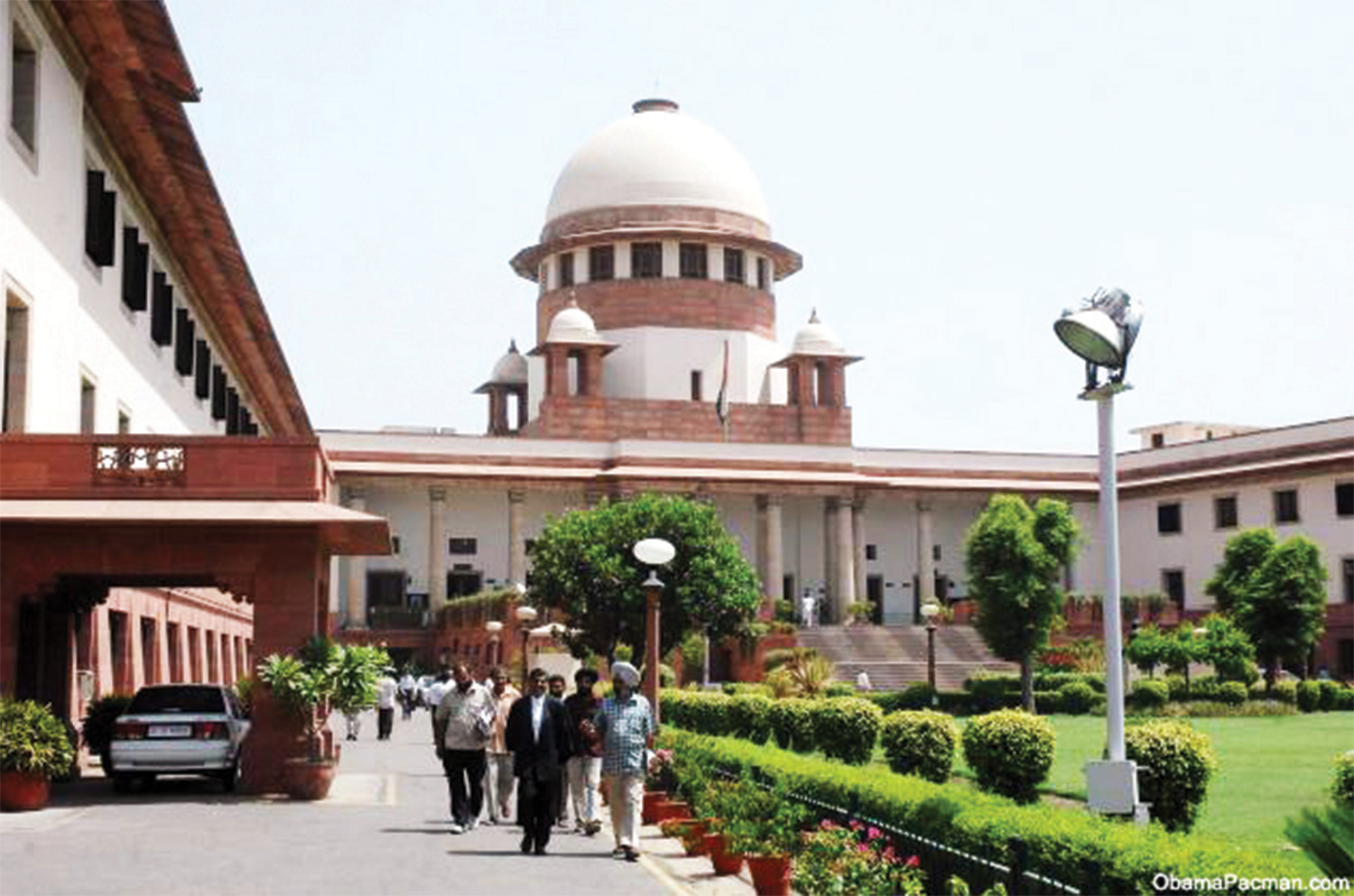 The Supreme Court's recent landmark judgment, which ensures that convicted politicians will now get immediately disqualified from contesting in elections or holding office, marks an end to almost a two decade long tug-of-war between political parties and the Election Commission over the right of electoral candidacy to tainted candidates. While it is surely a landmark judgment and it's not fair to be critical about everything, yet, the board is split into equal halves in their opinion towards the SC ruling, as pros and cons of the judgment seem to weigh equally.
On the one hand, just because a case is hanging against a candidate, it is grossly unfair for the person to be assumed disqualified (due to the hyped up fear of future conviction) – as the allegation could well be fabricated. As it often happens in the political domain, a candidate could be debarred based on false allegation brought about by vested interests to stonewall him from standing in an election. It's quite easy and simple: just file a case against him, tom tom the fact that the candidate could end up getting convicted, and he is done for good.
Morally, it's our Constitutional right to remain innocent until proved guilty. And if that doctrine is applicable to all Indian citizens, it is only fair that the same applies to the politicians as well. It is not that the SC judgment goes against this. But the scrutiny that politicians will face now, especially the honest ones who have trumped up cases against them, could well be unfair. The attempts over the years to enforce stringent rules against political candidates has been to stem the growing criminalization of Indian politics and to debilitate the nefarious nexus of politicians with goons and unlawful activities. But I have to admit, in this attempt to secure a fine balance between being just and unjust, it is debatable how far the strings should be pulled in curbing criminal activities in politics and how much latitude should be given to electoral candidates. The fact also is that a mind-numbing high percentage of Indian politicians have got criminal cases pending against them, most of which are genuine, but they are not convicted due to their muscle power.
The SC ruling also makes the prospect of money and muscle power becoming increasingly in vogue in Indian public life, as often the outcome of investigations are manipulated by ruling parties to their benefit, where evidences are hushed up or conjured up based on the ruling parties' benevolence. I should mention, all this doesn't mean a truly innocent person would be punished just because an allegation is laid against him. At the same time, the leeway given by the SC can be a shot in the arms of politicians and particularly the candidates belonging to the ruling government. And characteristically, parties are being generally silent on the judgment and are giving only guarded statements on the issue.
A large number of 'eminent' politicians have faced or currently face criminal charges. From our former Prime Minister P.V. Narasimha Rao to former and some present Chief Ministers of Punjab, Bihar, Maharashtra, Karnataka, Himachal Pradesh and Jharkhand, all have faced charges that range from misappropriation of money, cheating to other illegal activities. Political parties of all sizes, spread and ideologies are affected by this issue, and these parties include national parties like Indian National Congress and BJP, to regional ones like Akali Dal and Rastriya Janata Dal (RJD). But then, this powerful bunch of people can easily win a pending case eventually on the strength of their money and muscle power and also with their high level contacts. There is hardly any case in India where a powerful politician is convicted and punished in the court of law! Comparatively, while there a number of examples of Chinese lawmakers being incarcerated and even executed on account of their corrupt practices, Indian counterparts are mostly acquitted or are under the blessings of never ending pendency of charges brought against them. In other words, there is quite some possibility of honest politicians without the muscle power being affected by the SC judgment than politicians and ruling parties who shrewdly control investigating authorities like CBI that are supposed to provide evidence to court. In this light, the SC ruling is perhaps skewed. It is exactly what powerful politicians had been waiting for and may work diametrically opposite to an attempted fight to root out corruption by our political masters.
There is clearly no love lost between the SC and politicians. One cannot forget the attempt by the Law Ministry to change the system of appointment of SC judges from the present system to a participatory process involving both Executives and Judiciary; that was clearly a subversive attempt to disrupt the neutral image of the Supreme Court. This is apart from various attempts of politicians to stifle a very impartial institution like SC when it comments on political issues. All these are being done to protect tainted politicians and office holders from being prosecuted. Scams like 2G scam, Coalgate, and the very recent Railway scam are increasingly becoming an embarrassment and an impediment for the current government. It's the same case with opposition parties, which in their ruling states are culprits of the same kind of scandals and corruption. The essence of democracy that politicians of yesteryears, like Gandhi, Nehru and Patel stood for – to serve the country's people and provide them clean, healthy and corrupt-free governance – has long been relegated to the trashcan.
Under these circumstances, in the current state, the SC ruling is more of tokenism rather than being a judicial revolution. Not only will it allow powerful politicians to settle their scores, but in long run, it will see itself being misused and abused. Today, elections in rural belts are mostly fought on caste and communal equations, while the integrity of the candidates usually takes the back seat. Where hunger, social and caste discrimination, education and basic dignity of life are killing issues, clean legal records of electoral candidates are hardly points of contention. These are subject of discussion in the drawing rooms of state capitals and never in the impoverished villages of the hinterlands. Considering all this, SC should, in the course of time, come out with a more foolproof and holistic legislation in order to make the political corridors relatively cleaner and ethical, and a fair entry field for honest politicians without money and muscle power. But then, as they say, something is better than nothing. This one law may show the way for the future, but in the case of the Indian political system, the less said the better.
DR. ARINDAM ON INDIAN POLITICS
Modi is not anti-Muslim. It's a propaganda of the so called 'secular' English media
28 February 2014 |Dr. Arindam on Indian Politics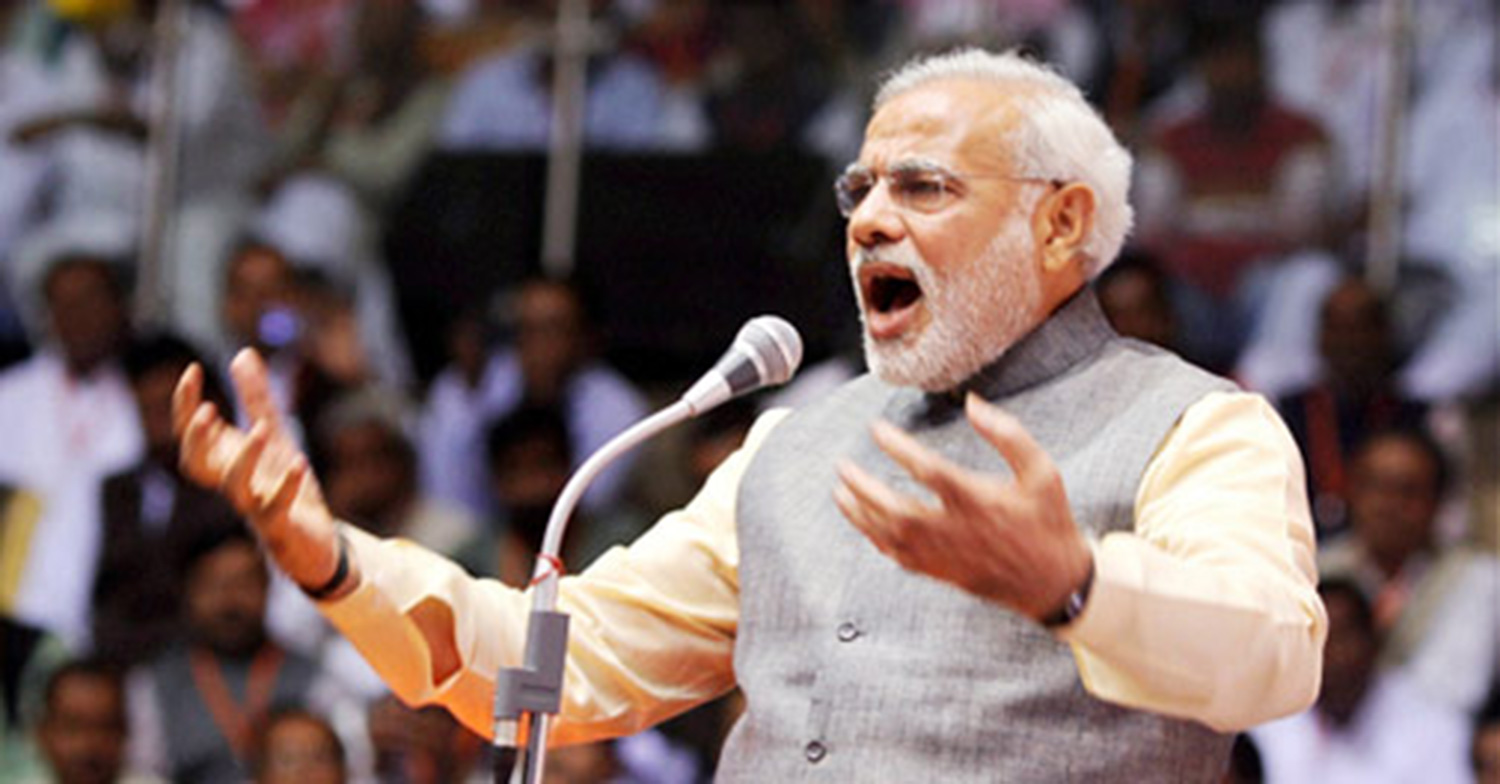 The Modi juggernaut is on a roll! Every opinion poll now by the day is predicting higher and higher seats for Modi! And yet, the English media is not going all out in support of him and his achievements. There are still detractors trying their best to project him as a mass murderer and as an anti-Muslim. First things first. That's not a fact. What happened in Gujarat was a tragedy of the highest proportion; but most unfortunately, such riots are a frequent occurrence in Indian politics since Independence. And Modi happened to be there in Gujarat as a new Chief Minister in the middle of a very unfortunate event in Indian history. Yes, Rajnath Singh has offered to apologise for any mistakes that his party may have committed against Muslims. However the irony of that tragedy also is that while Gujarat has roughly 10% of Muslim population and 90% Hindus, the number of Hindus and Muslims killed in the riots were approximately the same. That means that the fraction of the population of rioters amongst the Hindus was one tenth that of the Muslims. So while all killings were very tragic, it wasn't really about Hindus killing Muslims as has been falsely propagated by the English media over the years. Keeping all this aside, one should also note that Gujarat has amongst the best ratios of Muslims per capita population in the police and in government jobs. It is a state where Muslims are living in peace and dignity and are getting far better access to education and employment opportunities than in any other state. Truly, Gujarati Muslims are actually not anti-Modi.
I think it's quite pertinent here to repeat a few lines I wrote some months ago in one of my editorials. I feel that the Modi versus the rest is a battle between "India" and "Bharat". Modi personifies Bharat while the English media symbolizes India. The English media is now a jousting voice of the old feudal India which gloriously claims to know what is best for India. Modi represents the other India that I talk of – Bharat – which is embittered by the illicit monopoly that the English media and its suppositious 'secular' warriors hold over information.
What is India? If one were to go by the English media, India should never have happened – it is a geography, an ungovernable one for that matter, where concepts like religion, caste and ethnic identity are ranked higher than humanity. And then of course there is the almost 70-year-old Nehruvian Network to fall back upon for the India-brawlers. The Nehruvian network has been gnawing away and embedding its position in India since before 1947. It's led by a philosophy that believes that the British systems, processes and procedures were the best. In my past editorials, I've referred to people aligning with this network as the ultimate "Desi Sahebs", convinced that Indians needed to be more civilised. The sarcastic snigger is ever present when some politician like Uma Bharti, Mayawati or, in this case, Modi rises up from nowhere without worrying about the lack of English communication skills, and yet manages to impress voters. For the Nehruvian network, it would have been so wonderful had only the progenies of impeccable English speaking bureaucrats and politicians been there to dictate the direction of the State.
Clearly, the misbegotten chasm between India and Bharat will only widen. And with someone like Modi actually threatening this decades-old feudal cartel, no wonder the English media hates Modi. To be honest, Modi has not been the first to have attempted this. Since the 1980s, there have been many who have come up in the land of Bharat to push their gloves against India. But Modi is the first person who seems to be really winning. People who are now touching 75 to 80 are unanimous that after Shyama Prasad Mukherjee during the 1940s, they haven't heard another leader giving more fiery, logical and revolutionary speeches than Modi. No wonder that from ex-RAW chiefs to former Army heads, all are joining BJP one after the other.
Imagine what a change it would be if Congress sycophants and their cohorts found themselves out of power, needing to apply for a gentry pass whenever they wished to enter the North and South blocks. That must be a killing feeling. No wonder the 'secular' English media hates Namo. If you ask this India coterie, Modi is anti-Muslim, a dictator, clearly communal and a fascist too. If you believe them, then Modi's claims of a developed Gujarat are a sham. Honestly speaking, then what should Modi campaign on? When he talks about development, he is said to be falsifying data. When he campaigns on his past and his identity, he is branded a communal monster. That is the irony of Bhart versus India.
Some would remember their history well, especially the iconic political battle during the days of Mahatma Gandhi. It was a choice between the Nehru of India and Vallabhbhai Patel of Bharat. Gandhi chose Nehru, and Patel, a Gujarati, faded away quietly. This time, we have none like Mahatma to sway the masses. We have only the electorate. So who will it be this time? Can Modi make the final mile and rewrite history, or will history rob Bharat of its second legitimate chance? TSI was the first to do a survey between the Rahul versus Modi possibility, and Modi had come out to be the sure-shot winner way back in September 28, 2012 (Who holds the aces: Rahul or Modi? TSI-Abacus poll on the 2014 general elections). And I believe that when the results come out after Bharat votes this time, India will be defeated and Bharat will emerge victorious against all false anti-Modi propaganda.
DR. ARINDAM ON INDIAN POLITICS
CBI SHOULD BE MADE FREE OF POLITICAL INTERVENTION
26 February 2014 |Dr. Arindam on Indian Politics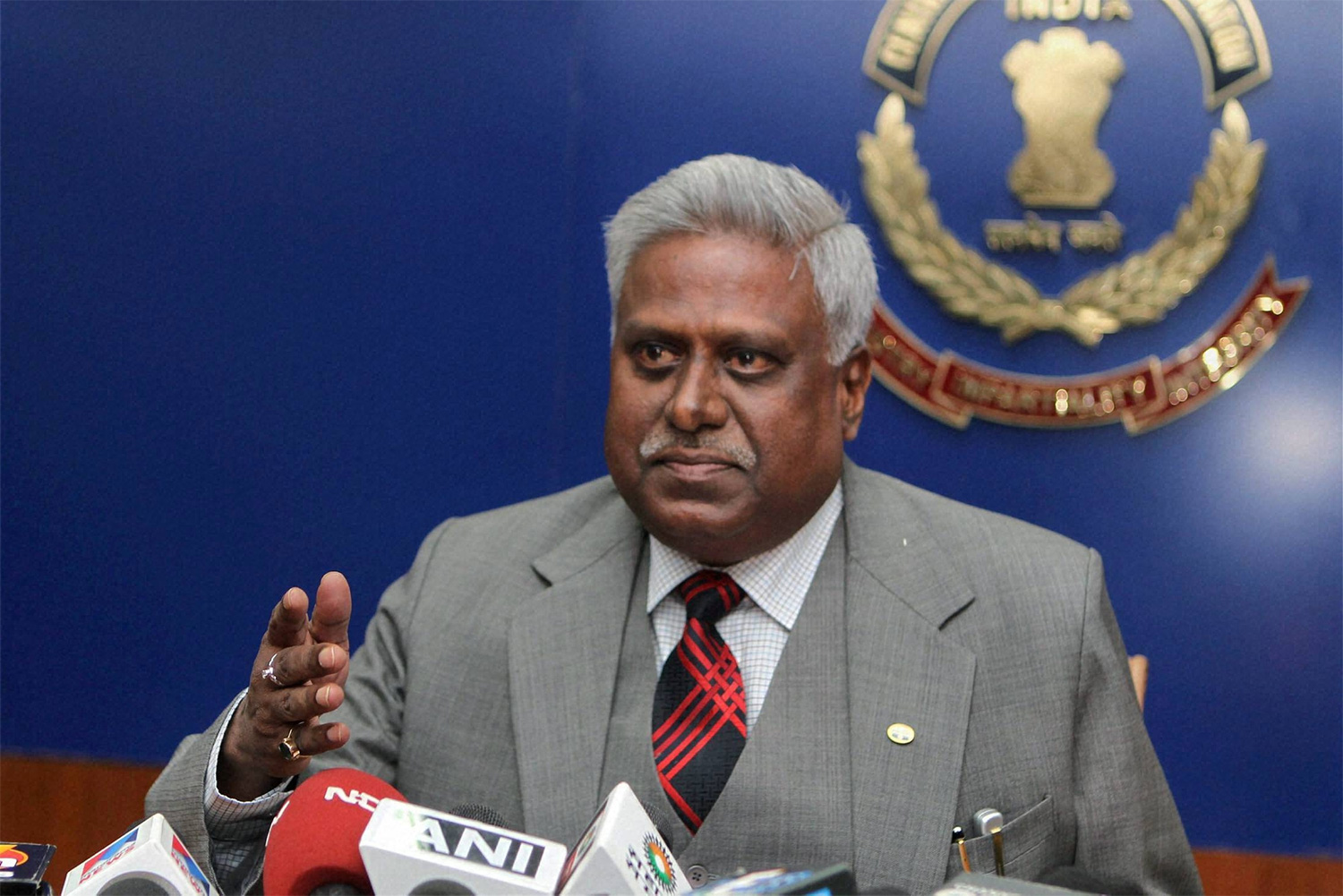 The Central Bureau of Investigation's (CBI) is gradually morphing into a non-credible and tainted agency. It won't be long before the CBI is deemed as a "club of politically manipulated officers and a spineless department". The sudden and completely unexpected closure of Samajwadi Party chief Mulayam Singh Yadav's disproportionate asset case some days back (the CBI claims that his CAs were able to explain how the assets grew so phenomenally in the 12 years leading to 2005 because of loans given by relatives that were claimed to be gifts) is just one instance that proves this fact. Of course, this move from CBI (that its director Ranjit Sinha claims followed a "transparent" check. "We are being very transparent about all cases including this and are ready to stand any legal scrutiny," said he to the press) coincides with Yadav extending his political hands to the ruling government, and the lack of proper investigation in the 2G Spectrum and Commonwealth Games (CWG) corruption cases (these two scams do have participants from the UPA circle).
Today, CBI has become synonymous with an agency that is politically manipulated and used, reused and abused at large. Tales of the weak-willed and soft nature of CBI are told and retold in modern Indian political corridors. There is enough proof that in recent past, the nodal agency has apparently been used to settle big political scores. Think of these cases handled by the CBI - case against YSR Congress Party (YSRCP) chief Y. S. Jaganmohan Reddy (disproportionate asset case), case against Bahujan Samaj Party (BSP) chief Kumari Mayawati (disproportionate asset case), the Sohrabuddin Sheikh encounter case (to trap incumbent government in Gujarat), case against the Reddy brothers (arrested as they were reportedly close to BJP), and many more. And of course, all this is in addition to the manner in which the incumbent government uses CBI to conceal its wrong doings like saving Jasbir Singh (in the Tytler case) and Sajjan Singh. So misused is CBI that the Supreme Court once said, "It has to be borne in mind that the purpose of these proceedings is essentially to ensure performance of the statutory duty by the CBI and the other government agencies in accordance with law for the proper implementation of the rule of law. To achieve this object a fair, honest and expeditious investigation into every reasonable accusation against each and every person reasonably suspected of involvement in the alleged offences has to be made strictly in accordance with law. The duty of the Court in such proceedings is, therefore, to ensure that the CBI and other government agencies do their duty and do so strictly in conformity with law. In these proceedings, the Court is not required to go into the merits of the accusation or even to express any opinion thereon, which is a matter for consideration by the competent Court in which the charge-sheet is filed and the accused have to face trial. It is, therefore, necessary that not even an observation relating to the merits of the accusation is made by the Court in these proceedings lest it prejudices the accused at the trial. The nature of these proceedings may be described as that of 'continuing mandamus' to require performance of its duty, by the CBI and the other Government agencies concerned..." Thinking heads in CBI must be reminded of this quick historical caution passed by the highest court in our country in the 'Union of India and Ors. v. Sushil Kumar Modi and Ors. [(1997).4.SCC.770]' case.
In my previous editorials, I have mentioned how CBI should be made independent like CAG or EC. But then, as they say, it's easier said than done and especially when it comes to passing a bill in the Indian parliament. This is where the Supreme Court should intervene. The Supreme Court of India should form an independent committee and investigate the activities of CBI. It should immediately pass an order making CBI accountable to a special committee formed by ex-chief justices of India, military veterans and the present chief justice of India. That will go along way in preventing the agency from being treated like a door-mat by corrupt politicians. Today the most touted investigation agency looks more like a typical government office being run by bureaucrats with no vision or objective. No doubt, CBI suffers from shortage of staff but then the current strength has got reduced to puppets managed by the political class. In my previous article on this issue, I had mentioned how CBI falls under the age-old (of the Jurassic era, as compared to modern agencies worldwide) Delhi Special Police Establishment (DSPE) act, that itself is obsolete.
Let's for once compare CBI with America's investigation agency FBI. CBI has intentionally been made a defunct agency. The purpose - to cripple its investigative methods and make manipulation easier for those interested. Theaverage budget for CBI over the last few years has not risen from range of Rs. 400-450 crore ($64-$72 million) range per year. Compare that to the budget of $8.23 billion that FBI has at its disposal (FY2013). Th is further dilutes the core motives of the very agency (CBI) and its bribe-taking officials. The desperation and handicaps of CBI can be gauged through the manner in which it has been portrayed in Indian Cinema. [Compare these to the strong manner in which the FBI agency and its officers are portrayed in most Hollywood flicks!] I hardly remember any Indian film that shows how effective and efficient the CBI is in today's era. If reality is portrayed on the big screen, then it's a very disappointing truth we are dealing with. On the other hand, I won't have enough space on these two pages if I were to sit down and enlist foreign films where FBI and CIA are shown battling crime in the most desirable and strong-willed fashion!
Problem is, CBI is too centralized. This further increases political interference. And interestingly, a major chunk of money allocated to CBI is directed towards establishment cost and infrastructure and that too for an agency that is located at one place and not spread across the nation unlike FBI, which has its tentacles reaching the nook and corner of America. What is left on offer to the CBI staff in the form of salaries is peanuts. Monthly salaries range between Rs.5000 and Rs.80,000 - again, compare this to a "freshly graduated" FBI special agent's monthly salary of around $3,583 (Rs. 2,22,849 at today's conversion rate!). In short, CBI boils down to an agency that lacks well-paid officers (they live a lifestyle that is unacceptable for officers of such repute, especially when you consider the magnitude and importance of cases they investigate), a centralized agency with money spent of buildings and not on staff and a bureau whose officers face budget crunches during the course of their daily chores.
This is where I would request the Supreme Court's intervention again. Under such a circumstance, the Supreme Court should only be allowed to use the allocated fund in the best interests of the agency. We should immediately ask CBI to be more accountable to SC and its special committee formed for this very particular purpose. Automatically, Such a step would solve multiple issues of CBI - decentralisation, budget shortage and political intervention. Keeping CBI in the clutches of the political class will only ruin the entire agency!.
DR. ARINDAM ON INDIAN POLITICS
Supporting Khap panchayats to random dharnas - how Arvind Kejriwal lost the support of civil society
321 February 2014 |Dr. Arindam on Indian Politics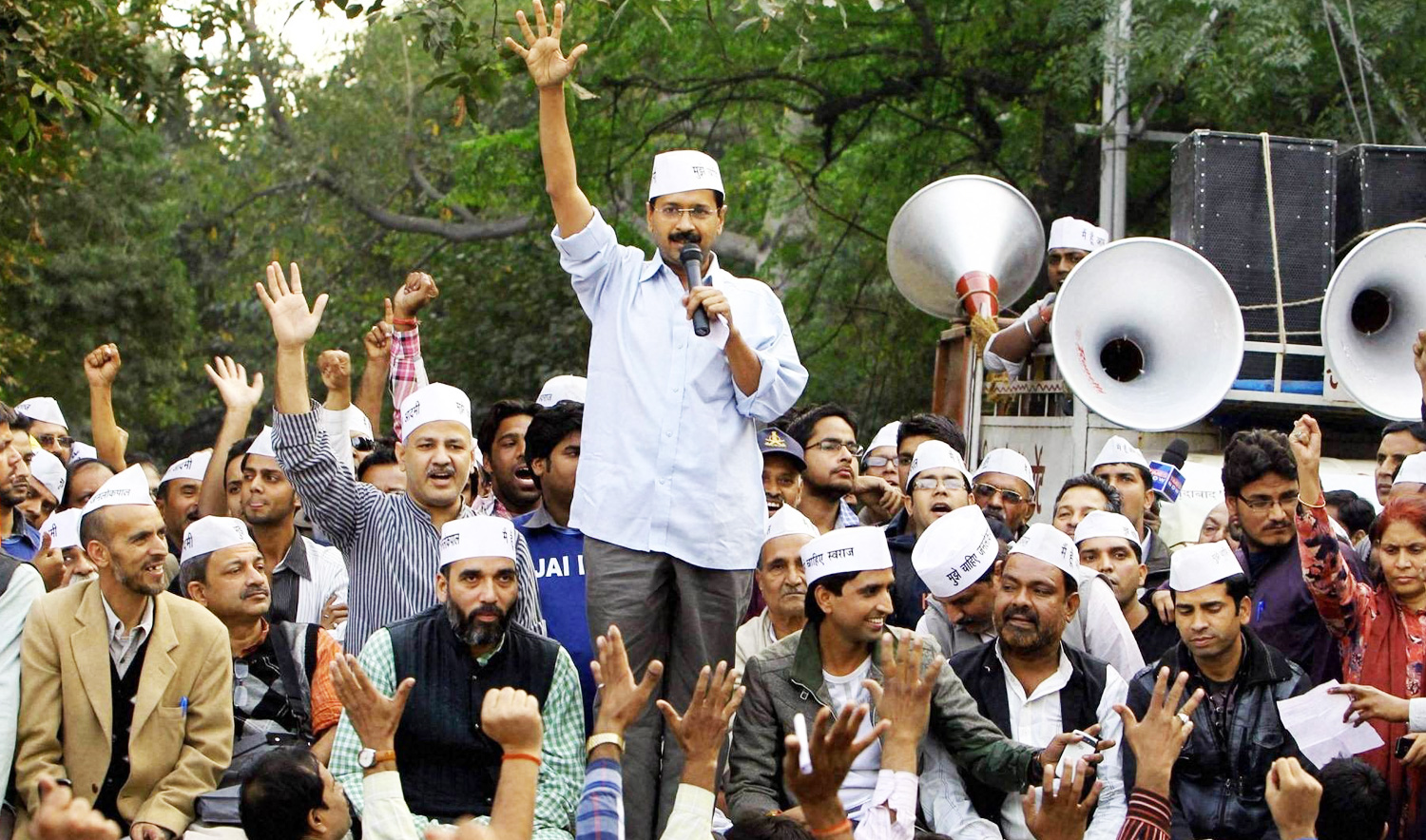 While Arvind Kejriwal's stubborn defence of Somnath Bharti's illegal and racist attempts at vigilante justice against African women and Kumar Vishwas' racist comment on nurses of Kerala got written about, Arvind's support for Khap panchayats (labelled as the Taliban of India by women's right activists) got sidelined. Yes, people are writing about how in his politics, women's issues have been sidelined. But it is his support for Khap's dictats – which are shocking and shameful and range from banning women from wearing Western clothes and using mobile phones to ordering killing of young couples – that has hit women's groups (especially those who want Khap panchayats dismantled) the most.
In India, politics has forever been about the vote bank. That means, politics has always been aimed at helping those who are having some problem with the normal course of law and procedures. Politicians, by giving promises to help such people, by circumventing the law and bringing new laws/policies, have gained the votes of these groups. Be it plans to set free the killers of a former PM, be it Khap votes, be it minority votes or be it the votes of those who do not want to pay electricity bills – no one ever really bothered about the civil society, which actually has no onerous problems with the law and does not want any special favours. The civil society primarily comprises the middle class and upper middle class, and all they want is clean governance. For the first time, thanks to AAP, this civil society felt disencumbered, that they had a party of their own; and in Kejriwal's noise about corruption, his electricity vote bank politics got hidden and no one took any particular note of it. The name of Kejriwal's party might be Aam Aadmi, but his Delhi success was thanks to the above mentioned middle class and upper middle class, those who form the civil society. They are the ones who went en masse and voted for him. Every seat that had a concentration of lower income votes was more or less lost by AAP.
But let's analyse what message did Kejriwal's antics of turning governance into a circus send to the civil society and the youth. His reckless mannerisms of resorting to dharnas, calling himself an anarchist, and non-stop loose talk only made people wonder if he was appointed Chief Minister to show governance or show gimmickry.
It was almost as if Kejriwal wanted power without responsibility, leaving the civil society wondering if he even understood the magnitude, maturity and sobriety that must come with running the government. He actually became the rare Chief Minister who disrupted public life in his own state! In fact, the manner in which he tried to smuggle in various AAP cadre into hospitals and schools, by abolishing the Rogi Kalyan Samitis and intimidating professionals, shows a totalitarian mindset, earlier experienced only during Communist rule. His Delhi Nagar Swaraj Bill proposal was one of the most totalitarian ideas. If that would have become law, then every locality of Delhi would have had their local committees being selected without any constitutional election process. His idea of giving power to mohalla committees to rule and decide policies, and even giving them power to punish government officials, is as anti-democratic as it can be.
However much we all want the Reliance-Congress nexus to be exposed, Kejriwal's tactics of serial character assassination and FIR against Moily also didn't go down well with the civil society. These looked random, illogical and hastily self created excuses to leave the government. Read Swaminathan Aiyer's lovely piece, "FIR against Moily? As absurd as one against Kejriwal", at Swaminomics (http://swaminomics.org/fir-against-moily-as-absurd-as-one-against-kejriwal/), which gives an outstanding description of the ridiculousness of Kejriwal's accusations. The giving of subsidies on power and water bills to categories of citizens who did not need them and the wasting of public money on subsidising in effect his party workers who did not pay electricity bills, also hasn't gone down too well with the civil society. They realise that those are the poor, the JJ Colonies and others, who don't have metered connections, who needed these sops the most.
Moreover, AAP, its ministers and government spokespersons have set uncomfortable examples to the civil society by constantly heckling, using violence, abusing and deploying foul, ill-tempered and toxic language at various platforms, including before the media. This has subsequently made the civil society – that trusted AAP so much – believe that AAP perchance was never serious about solving people's problems. Even Kejriwal's feudal mindset of summoning the public for a so-called durbar, like a Mughal Emperor, and then escaping from there when the crowds and pressure proved unmanageable, has left a bad taste with many concerned about the disastrous consequences had a stampede or mishap occurred during the event.
All in all, one thing is for certain – the civil society and youth have got dissillusioned with AAP, and the fact is that they had trusted it. Arvind Kejriwal had that historic chance of being a logical leader for the civil society. Instead of talking about growth and development, he massacred that huge opportunity by sloganeering about good governance... and in effect, not even doing that. And now, women are getting equally disillusioned with AAP, thanks to the way African women were treated and due to AAP's support for Khap. Having lost the civil society confidence and trust, the question remains – will Kejriwal now succeed in the battle of vote bank politics that he has already started indulging in? Well, if that is the question to be answered, my belief is that there are more capable players in the arena of vote bank politics!

DR. ARINDAM ON INDIAN POLITICS
! If Modi is the leader, Gadkari is the silent visionary, and there are still so many more!
14 February 2014 |Dr. Arindam on Indian Politics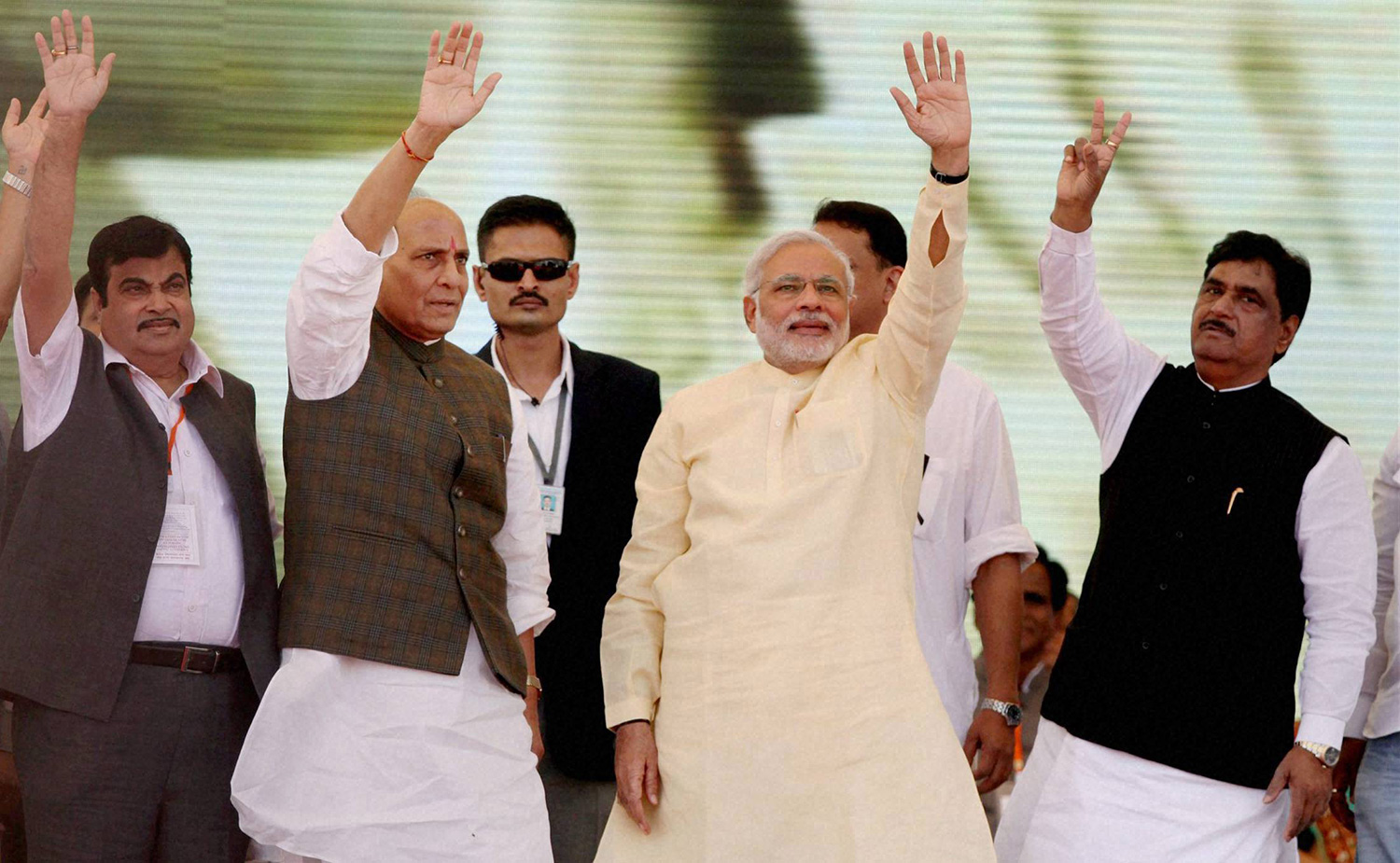 There is no doubt that BJP is the party to go for in the upcoming elections. No party has such a variety of support from intellectuals as the BJP has. No intellectual worth his mettle is supporting Congress, and barring a few slogan-mongers, no one is interested in AAP either. Definitely, not a single mainstream intellectual has any feelings for AAP. And truthfully, why not? While Congress has a few, very well spoken people (in English, I should add), BJP has the pick of the intellectuals, and to go with it, well spoken leaders too. Yes, many of them may be far better orators in Hindi, but that is the language that matters in this country!
My articles are very often the result of some recent book I may have read. Likewise, today's editorial is influenced by Nitin Gadkari's India Aspires – written by Tuhin A Sinha. While Modi is the lion of the party on the roll and nothing much needs to be said on him, it is Gadkari who has never failed to impress me with his social vision, combined with his eagerness to walk the talk. And yet, so less is written on him.
Let me recall a recent meeting with Gadkari. While I had gone to discuss what the BJP should be doing to counter fake allegations (like the one that the party is anti-Muslim), he was most excitedly showing me a new oven prototype that his company had created that could actually save India's huge expenses on natural gas, decrease our imports, and subsequently make our exchange rate stronger. The oven runs on pellets made of agro waste and even municipality waste. Thus, the farmers who were never getting anything for their agro waste could earn more. Thousands, if not lakhs, of new jobs could be generated, and an environment friendly practice could be created additionally. Gadkari was so excited about the oven that he forced his people to light it up within his office room – though his people were too scared that the smoke would discolour the ceiling. But he was too confident, not without reason, that the oven was virtually smokeless – and no doubt it was!
Whenever we have met to discuss politics, he has been more interested in talking about how to make fuel efficient and about environment friendly rural employment generation techniques. His focus is simple – we must have investments in those technologies that have a highly favourable capital output ratio and those that can create rural employment, so that India's biggest crime, that of lack of dignity of existence for millions due to unemployment, is booted out. His advantage is that as a student of economics, he has calculations and figures on his fingertips!
I have said this before too; Gadkari is educated, is a hands-on entrepreneur and agriculturist, whose entrepreneurial ventures have mostly focussed on rural employment. He has a child-like enthusiasm for things and has no qualms about being a businessman, and says openly that you can't do social work on an empty stomach. He can rattle off the benefits of solar energy to sewage water power generation and can detail down their cost benefit analysis better than anybody. He can talk of bio-fuel, its costs and its advantages like no politician can. He can explain the benefits of privatisation wherever required with as much ease as he can explain the advantages of social entrepreneurship. He is that rarest of rare educated politicians who can use terms like Internal Rate of Return (IRR) with full confidence while explaining cost-benefits of rural entrepreneurship ventures.
Gadkari's stint as the PWD minister in Maharashtra saw sweeping changes from the top to bottom, and he created a record in terms of roads built during his tenure, including the Mumbai-Pune highway, all because – as he says – he believed in what John F Kennedy said: 'American roads are good not because America is rich; but America is rich because American roads are good.' Through his scheme of rural connectivity by road that helped to connect 13,736 remote villages (which had remained unconnected since Independence), he is also credited with helping solve the malnutrition problems prevailing in many remote areas, notable amongst them being the Melghat Dharni area of Amravati district, which previously had no access to medical aid, ration or educational facilities. Always a believer in walking the talk, his Purti group has brought enormous development in rural areas and carried out many social welfare projects, like making more than a hundred villages self-sufficient by solar energy!
His book, India Aspires, is a lovely summation of his economic vision and a fantastic read for those who are not afraid of figures and who do not like sweeping slogan mongering; it's a book that documents his work and vision. Clearly, if Modi is the leader and we have backbones like Gadkari in the party, BJP this time will be an altogether different outfit than ever before! One particular Gadkari quote (taken from Tagore) stands out in my mind: "I slept and dreamt that life was a joy. I woke up and saw that life was service. I acted and behold, service was joy". I hope all BJP leaders live by this motto and from 2014 to 2019 create magical progress that India has lost over the previous one decade!
DR. ARINDAM ON INDIAN POLITICS
An inspiring journey of commitment, passion & sustained sincerity
10 February 2014 |Dr. Arindam on Indian Politics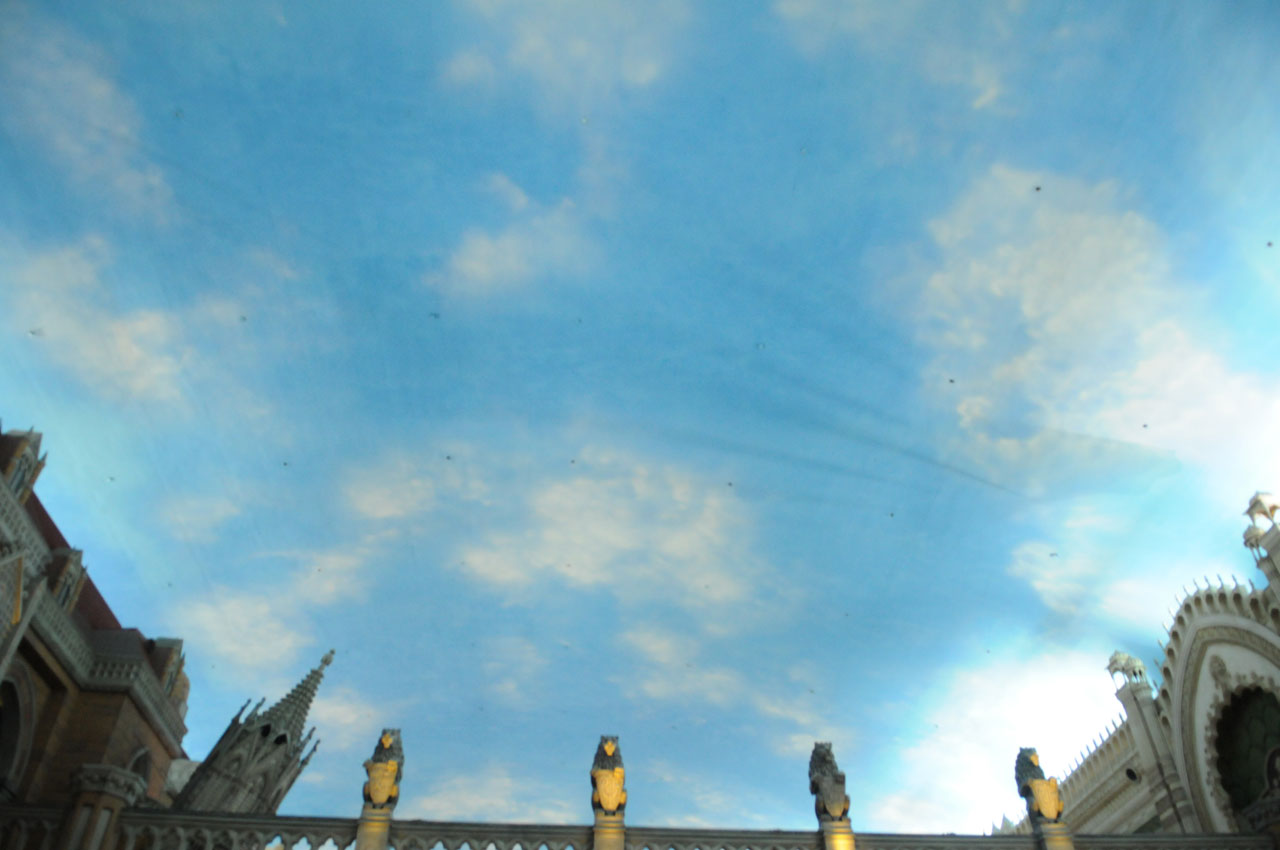 Mr. Arindam Paul born and bought up in Delhi, did schooling from Delhi Public School, RK Puram and then joined Zakir Hussain College for B. Com Hons. where he spend two years. He then completed his final year from the much reputed Shri Ram College of Commerce, University of Delhi. After completing his graduation, he started a business of fibre glass manufacturing as Paul Fibro, and meanwhile he alos finished MBA from AIMA, All India Management Association. Mr. Paul also has an MA in Disaster Management.
He did his business for about 7 – 8 years and gradually moved into the social sector. Since the last 10 years, he has been the chief secretary of GIDF and has been strategiging for the organisation and preparing the road map and the blue print of the functioning of the organisation.
Q. Kindly brief us about GIDF & its operations? A. I joined GIDF in the year 2002 as a founder on the advice of Arindham Sir. We had a vision to work for the cause of underprivileged section of society and we focused on the areas of health, education, livelihood and environment. Our organisation was registered in September 2002 as an NGO. We initially started our activities in Delhi and gradually went Pan India, with GIDF working across 14 states now, regularly implementing projects on various themes of education, health, livelihood nd environment. We are also implementing projects on behalf of many ministries of the Govt. of India, Corporates and international agencies.
Q. Relation & Association with IIPM A. I have been close to Arindham Sir as I was a close friend of his late younger brother Aurobindo Chowdhri, who unfortunately passed away at a very ripe age due to an accident. We were best pals and had studied together from preparatory to class 12th; in fact we were in the same section. So, I volknew Arindam Sir and we would quite often and one fine day while chatting around he proposed the idea of starting a foundation in memory of Aurobindo. Being close to the family, especially Arindham Sir and Director Sir I knew the commitment they had towards social causes as they were running numerous programmes for the development of society. In fact when Aurobindo met with the accident, he was going to take classes for the students who had come from West Bengal, which was a part of social curriculum. So, when Sir told me that he wanted to start a foundation and serve country, I was a little excited as I also had a passion to work for my country, but because I was running a business, I took some time to decide, but because of the spark of service to nation I joined sir.
Evolution of Social Sector & challenges that lie ahead Ours is a very unique country. We face a lot of challenges because we have a diverse culture, a huge population and a sizeable landmass. We are a developing nation and inspite of a large economy, the difference between poor and rich is getting wider with every passing day. Yes, there have been a lot of social organisations who have done a lot of credible work, but its only been 10 -15 years that social sector came into limelight and Govt. has started looking into such sectors. Mandates are being to PSU 's where they have to spend a certain percentage of profit for the social causes and a bill is also being proposed where such provisions will be put in place for corporate sector as well. Even though the bill is not passed and CSR is not compulsory, many companies are already working on CSR because it is their social obligation towards the society and besides it helps an organisations in building a socially acceptable image. In fact, when a company plans to invite foreign investors, the investors look into their CSR ranking. So they rate your company as per CSR initiative that you have undertaken.
GIDF - The landmarks and cornerstones thus far There are many projects that we have initiated. One such programme was started in the late 90's, known as "the mobile health outreach programme". It was first of its kind at that time. The idea was to provide the basic medical care to poorest of poor, free of cost. Even though the Govt. is spending a lot on health care but providing health care in remote rural areas is still a challenge. It can take 2-3 days for people living in very remote place to reach the nearest healthcare center or to a doctor. So, we started a project in Madhya Pradesh in a district called Guna, where we had a mobile medical van along with doctors and pharmacists and visited the most remote locations, where they had no medical facilities available. Looking at its success, Madhya Pradesh Govt. also started a similar prog. running all across the state and many other states are now replicating it.
We also did a unique programme called "E – shiksha programme." It is a unique programme about taking computer education to rural children. India insipite of being an I.T giant, lags behind in terms of computer education in rural areas. We have lack of infrastructure, power and even if a school has computers, the student tutor ratio is very low. Or we may have a school of 600 students and only a few computers. So, what we did is, we came up with an air conditioned vans, fully equipped with laptops and self sustaining power generation unit to power both laptops and a.cs. These vans travel different locations providing computer education to children and youth. This programme is being supported by UNICEF and GALE India.
We are also running a programme on skill development where we provide skill development training to un-employed youth, especially belonging to families below poverty line and then get them placed. We are implementing this programme in partnership with Ministry of Rural Development. This project has been great success and has been a implemented across 5 – 6 states across India, where thousands of youth have been trained and successfully placed.
On Leadership and sense of social connect with people We have been fortunate enough to get a good pool of people who work for our organisation. I personally believe that if you have right people, right team then 50 % of your job is done. So, selection of a team is very crucial while implementing a project. We are a staff of around 150 people working across country who are a mix of social work professionals, doctors, engineers, MBAs etc. All of them are subject specialists, so for environment related projects we have a set of people trained on environmental engineering, for health related projects we have doctors, for educational projects we have people with B-Ed or an M-Ed. Because of the kind of work we do and the reputation of our organisation, we get a good inflow of people who want to join the organisation and a lot of people in GIDF family have been there for as long as 4 – 5 years.
Here at GIDF the nature of work we do requires us to be very committed and the people here are very passionate about their work. In social sector we may not be paid well as compared to corporate sector, but our work is driven by pure passion.
Q. Social Causes and Indian youth A. I believe everybody has an inclination towards the country and most of us have passion to serve the society. It is just about providing the right opportunity for people to volunteer. Together with proper education and right volunteering opportunities more people will be drawn towards social work. I believe awareness should be spread right from schools, where students are taught social inclusion, being part of social awareness and volunteering and a society is built where social work is ingrained into the personality and character of men.
Youth in today's materialistic world are being driven by monetary aspects but I believe social values still exist. It is all about awareness and right opportunities. I believe IIPM has a very nice balance where in the curriculum, social work is its part and every student has to devote certain no. of hours for social work to be eligible to get a degree. Arindam Sir and Director Sir believe that if social work is included in curriculum, it gets integrated into the lives of students and when they move onto their professional lives, they continue their service to society.
Q. Your world outside the working realms A. We are a family of four. Me, my wife, my mother Simothy Paul and my son Aditya Paul. It is pretty late when I reach home, but I make sure I spend at least one hour daily with my son. We read stories and indulge in many fun activities. I keep Sundays reserved for my family. We also spend quality family time at summer and winter holidays by going on vacations.
A Union of Zest & Zeal Ashok Bose Head of Establishment, Delhi
One of the members from the earliest days of IIPM, Mr. Ashok Bose has been spearheading all the administrative work across India for IIPMs. His dedication is evident in his work and his love and passion for IIPM is never ending. Mr. Bose received the Pillar of the Year award in 2007-08 and owes a lot of his learning to Dr. MK Chaudhuri who helped him ever since he was a kid. He also set up the early learning center for Bhartiya Manavata Vikas Kendra (now GIDF). A friend and an admirer of Prof. Arindam Chaudhuri, Mr. Bose has layed a solid base to the IIPM administration.
Mr. Bose starts off by taking us back to the early 80s when he used to play at the small grounds of CR Park and was often joined by Prof. Arindam Chaudhuri. He adds, "At every Bengali New Year, Dr. MK Chaudhuri used to call us home, tell us wise things, and overall it was joyful". Mr. Bose recollects that it was Dr. MK Chaudhuri who helped him to get into IIPM. He also loved his subject, National Economic Planning (NEP) a lot. "At that time, Dr. MK Chaudhuri was running an NGO and I got a chance to handle its operations", reminds Mr. Bose. For that, he travelled to West Bengal and opened the first four centers. Dr. MK Chaudhuri would get students from these centers and train them. "Director Sir trained me as well, and that is how I got my education", says Mr. Bose. He is proud to tell us that when he finished his training, he was able to score 85 out of 100 in NEP, and that still remains as one of his proud achievements. He affirms, "Slowly and surely my passion grew and I got totally associated with IIPM". Mr. Bose also admits that he learned a lot of things from Dr. MK Chaudhuri especially about being good managers. "Today I look after many centers and I also take many administrative decisions", adds Mr. Bose.
On retrospection, Mr. Bose considers himself extremely lucky to have a friend like Prof. Arindam Chaudhuri and also feels that no other organization would have provided him with such a career. Expalining about the different style of leadership of Dr. MK Chaudhuri & Prof. Arindam Chaudhuri, he thinks that since he learned all the basics from Dr. MK Chaudhuri, it was not very difficult for him when Prof. Arindam Cahudhuri came at the helm. "Arindam woud remember the name of each and every employee who worked at IIPM and Planman, and used to handle every situation very well. Thus, the growth story that IIPM has created is phenomenal and no other organization can close to the growth track that IIPM has carved", says Mr. Bose. The essence to that according him is that at IIPM, there are good people, good bosses, and good mentors. Even if anybody commits a mistake, the crux is that we adopt correctional measures rather than punishable measures.
Summing up on the transition that IIPM has witnessed, Mr. Bose explains that with the improvement in economy and lifestyle of Indians, the type of education required has also changed. "I remember when I was young, salaries were limited and most of the necessities of today were considered affluent and luxurious", adds Mr. Bose. He is also quick to point at the BFSI bubble burst due to which loans are not a big issue these days. About the legendary men who were part of the early days at IIPM as faculty, Mr. Bose gets nostalgic and says that he has been extremely fortunate to be a part of IIPM when scholars like Dr. JK Mitra, Dr. NC Shukla, Dr. Manab Adhikary, Prof. Shyamsundar, and Prof. Bagga, used to teach the students of IIPM. He reminds us that all of them were authors of many books as well which shows their quality. Thus the whole journey of IIPM has been similar to that of child, from infancy to a fully grown adult. So from a single campus in 1973, today IIPM has 18 centers pan India. In terms of challenges that he had faced when he joined IIPM at the early phases, he thinks it was not very difficult because back then the students understood the institute very well and so not many issues were faced and even if there were any, they were minor and solved with ease.
Speaking about his way of leading people, Mr. Bose keeps it simple by following the policy of understanding and trusting his team. "If someone says that he or she is unwell, then I as a leader should understand the genuine problem and not ask the person to work", Mr. Bose adds as an example. He makes sure that he does not reprimand his team in public which creates negativity.
Mr. Bose feels that the current scenario is very hi-tech and thus market demands have changed completely. "I come from the postcard era, and now we have emails, BBMs, and so many other ways of communicating. Thus every demand is specific in nature nowadays". For the current generation of IIPM, Mr. Bose is confident that the faculty of IIPM is still very capable and the students should try and imbibe the right set of values and education from all of them.
Mr. Bose is a complete family person when he is out of office. "I am still in touch with my childhood friends and often hang out or go for movies on Fridays", adds Mr. Bose. His elder daughter Monalisa is a 1st year student at IIPM and his younger daughter Anjali is in 6th standard at The Frank Anthony Public School. "And, of course like all good men, I love my wife and we as family love going out when free", concludes Mr. Bose.
DR. ARINDAM ON INDIAN POLITICS
Manmohan Singh's nuclear shame
17 January 2014 |Dr. Arindam on Indian Politics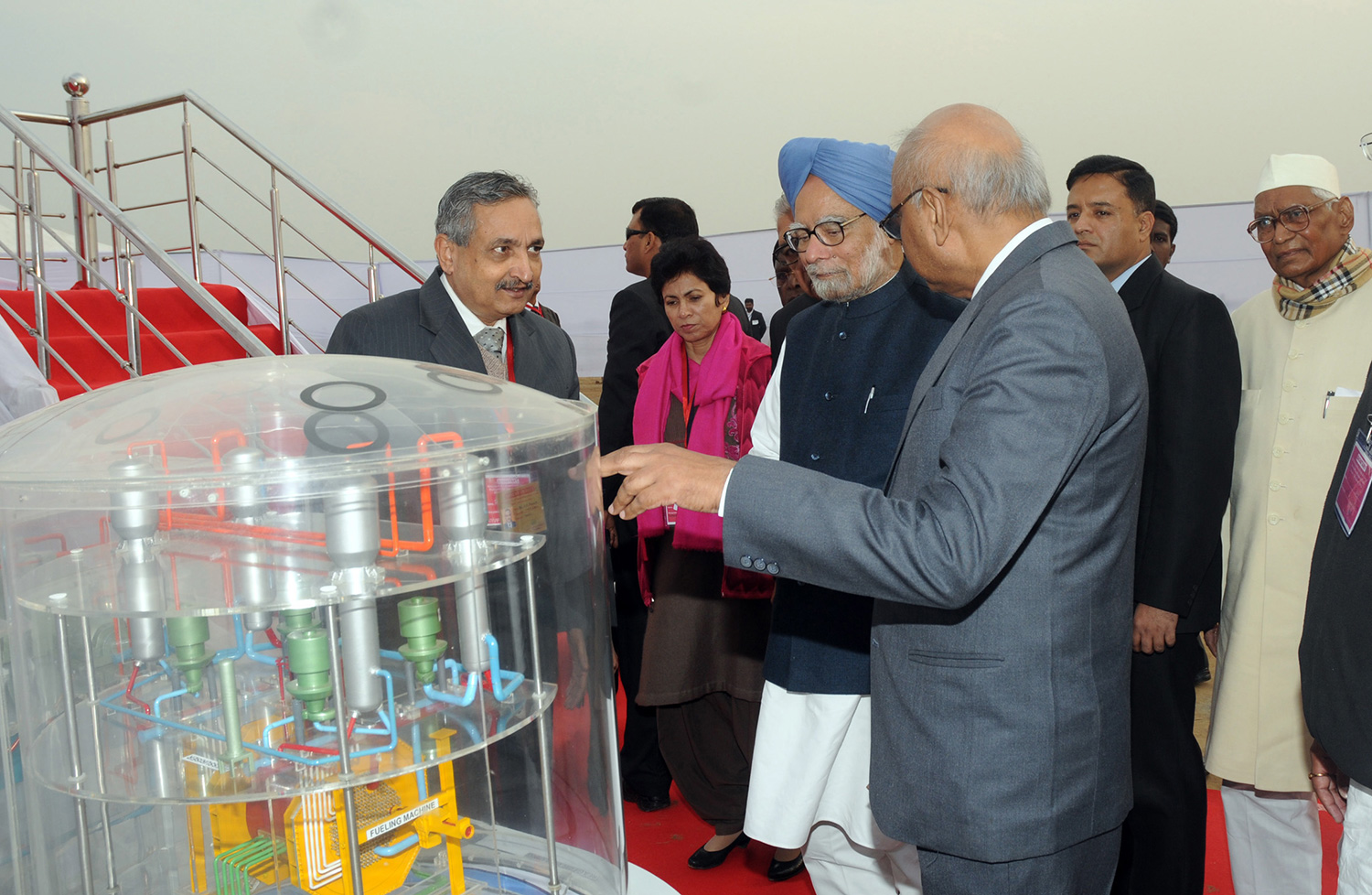 On the 13th of January, 2014, our current Prime Minister, Manmohan Singh laid the foundation stone for one of India's largest nuclear power plants in Haryana amidst protests from various groups. Had logic and public opinion been something that our Prime Minister or his government respected, then AAP perhaps would not have been there in the first place. But these have not been his forte; as is well known, he neither uses his mouth (the absolute lack of communication from him), nor his ears (the disregard for public opinion). Or perhaps he has sold his soul so massively to Western interests that his skin has become far too thick for anything to affect him, including the imminent end of his official tenure.
I have been a diehard anti-nuclear energy man from day one, and wouldn't spend too many words delving into the scary possibilities of a Japan-like natural disaster and its possible effects. But the fact is, nuclear plants can be most fragile and such incidents can have disastrous consequences. Any case of a nuclear meltdown would cause leakage of radiation, which not only can lead to an unimaginably high death toll and permanent physical and mental disorders, but in the long run can also make the vicinity uninhabitable for tens of decades. And India, which is blindly following a dream of going the nuclear way, is largely ignoring the threats that these reactors bring with themselves! I might also remind the readers that it is not that this is something new for India – in August 2010, the Journal of Contemporary Asia reported that between 1993 and 1995, more than 120 hazardous nuclear accidents took place in India. It is amazing how our shameless government seems to have forgotten the biggest disaster of all times in Indian history – the Bhopal gas tragedy! And mind you, there was nothing nuclear in that disaster! Forget everything else, if nuclear leakages can happen in developed nations like Japan, which have a focus on zero defects, then given India's level of work ethics in general – with short cuts, corruption, fraudulent practices being more of a rule than exception – take it as good an assurance from me that in India, a nuclear disaster will happen for certain. Globally, post the Japanese disaster, Germany has suspended contracts and agreements that would have otherwise ensured an extension of their nuclear facilities, while Switzerland has, for the time being, kept aside all files meant for approval of nuclear plants.
In India, it all started with the signing of the 1-2-3 deal with the US in 2008. This deal opened up a $250 billion nuclear reactor market for India; and today we find various companies (mostly American and European) waiting to sign their contracts with India. The biggest contract that we have signed in this area is with Areva for a 9,000-MW plant at Jaitapur in the Konkan region in Maharashtra. As it is said that the devil is in the details, interestingly the Konkan coast is located in the seismic belt of the nation and is categorised as a high damage risk zone. For the record, in the last two decades, this zone has experienced a whopping number of 92 earthquakes, of which three were major, with the highest being measured at 6.3 on the Richter scale in 1993. And on top of this, we are using a very controversial and unapproved nuclear reactor for this plant. As of now, we have more than 20 nuclear reactors dotted along the coastal areas of the nation, and these may be either exposed to quakes or tsunamis.
However, the biggest argument against nuclear power is not the fear of accidents alone. It is basic economics. There is absolutely no economic logic that can support the argument that nuclear energy is needed in India, a nation where the sunlight we receive is far more than sufficient to take care of all our energy requirements, and that too most importantly at one fourth of the cost of nuclear energy. While a unit of power from nuclear plants will cost the nation somewhere between 18 to 20 rupees, solar energy is already down to 4.5 rupees per unit and decreasing by the day, with solar panels becoming cheaper and more efficient. This Haryana plant, for example, is being made on a gargantuan 1400 acres, while for solar energy, we would never require such huge chunks of land; and even if we were to use that large an area, solar panels can be easily and ergonomically fitted to allow multiple use of the land – in one example, solar panels have been tactically placed over canals while activities like fishing have continued unhindered below the solar panels. But that's just one example; modern day buildings too are now seeing fashionably designed solar panels being aesthetically placed on the exterior walls of these buildings, thus leaving the terraces of these buildings free, which earlier would have been occupied by the said solar panels. India is blessed with ample sunlight round the year. And solar energy would not be just economical, safe and green but would also reduce chances of any future, irreversible damage if any disaster becomes an unfortunate reality! Studies show that the average daily solar energy incident over our country is around 7 kWh/m2 (equivalent to 2000 solar hours per year) – any day more than the current total energy consumption of the entire nation. And yet, solar energy makes up less than one per cent of the total energy produced in India – while this figure is 35 per cent on an average in developed nations.
There is, therefore, a huge question why the government is hell-bent on opting for nuclear energy when it very well knows that solar energy is now more cost-effective as well as safer. Alternatively, of course, there is another thing we can do – and why we are keeping quiet about it is beyond my understanding. We can opt for thorium-based plants, owing to the fact that thorium is found in abundance in our country; we have 25 per cent of the world's thorium reserves. However, not a single media entity writes about it properly and the common man has no clue about it... The fact is that thorium produces hundred times the power of uranium and leaves essentially no waste. And as per research, if thorium acquires scale in mining, it would cost lesser than uranium! Given such potential power generation resources, it is foolish to suffer from a nuclear complex! Yes, the Indian government has on and off claimed that they are developing their research competence on thorium (the Kakrapar atomic reactor near Surat apparently being thorium based), but the evident obsession with commissioning non-thorium based nuclear plants belies such claims.
But then, all in all, there is not a single reason as to why India should take part in this rat race to become a nuclear-powered nation. Instead, we should learn from Japan and switch to much safer and cleaner energy sources like solar, hydro and thorium. Needless to say, a single nuclear reactor is equal to hundred atomic bombs, and in a country like India, with high population density, a single explosion would lead to hundred Hiroshimas! I hope this huge, deliberate and shameful obsession with nuclear energy is reversed and the new government that will come soon, openly declares that India does not need nuclear energy.
DR. ARINDAM ON INDIAN POLITICS
The BJP must talk of bringing back all the black money stashed abroad and stop corruption
10 January 2014 |Dr. Arindam on Indian Politics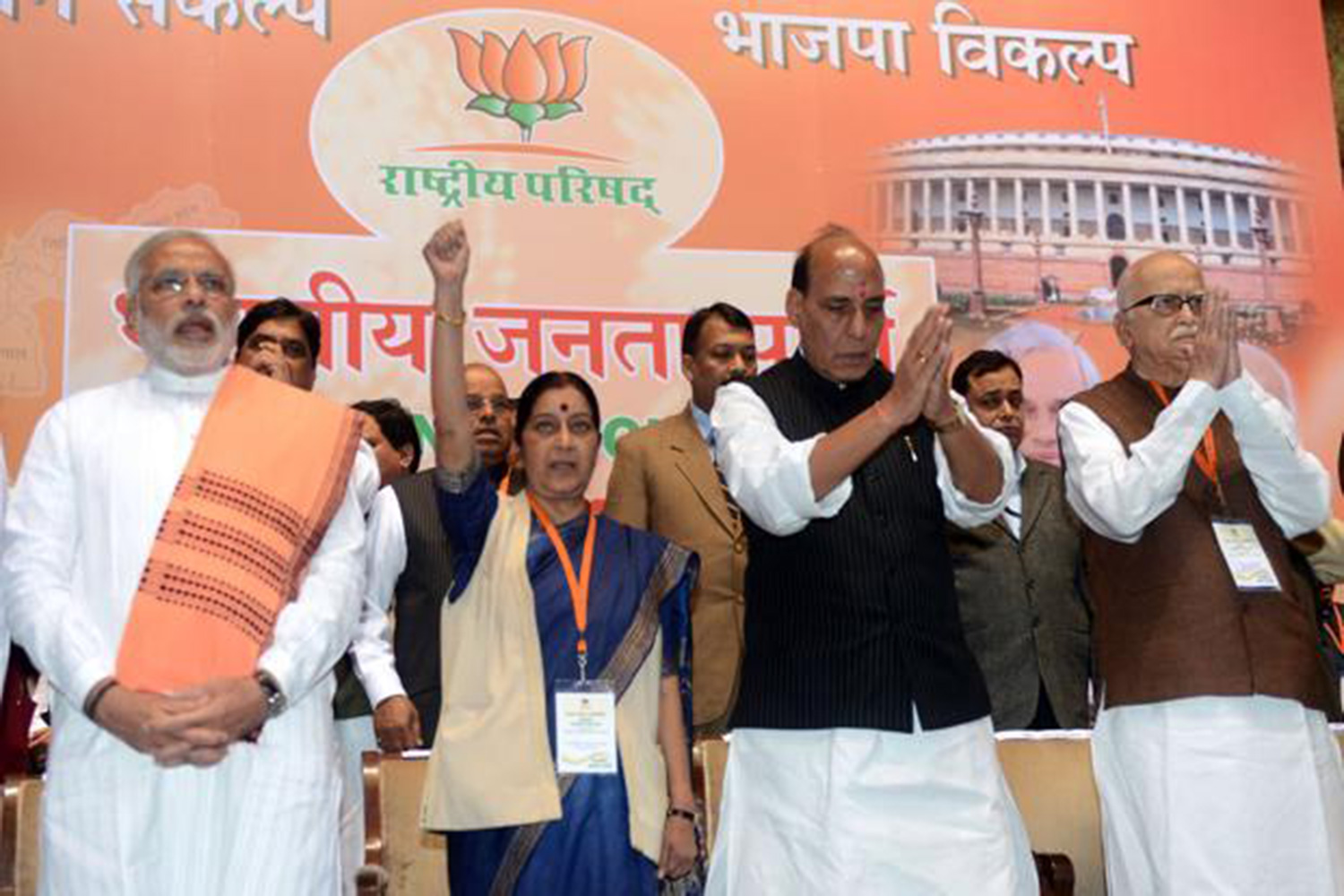 I have written about these earlier too and I think the time is ripe to repeat the same. These are India's biggest economic issues, yet, despite some voices here and there, nothing is being done about them on a red alert scale. Yes, I am talking about black money and corruption and how our politicians, hand in hand with bureaucrats and businessmen, have placed us at a shameful position with respect to these. If BJP really needs a unique differentiator to convince the electorate, then rather than just focusing on the economic development agenda, they should necessarily spearhead the fight against black money and corruption and not be just another voice speaking against these issues.
I collate out here various statistics that I've mentioned in some of previous editorials too, and you'll see how pathetic India's situation has become with respect to black money. As per various reports, the amount of black money stashed abroad by Indians is approximately $1450 billion, the largest in the world. If one wishes to compare, this is more than our entire national income. As per the same reports, while India is at number one in terms of the total black money stashed abroad, Russia comes in at the second place (at one third of the black money compared to the Indian figure), UK is at the third position, with Ukraine and China trailing it in the fourth and fifth position. As per media reports, in 1967-68, the black money in India was around Rs 3,034 crores (9% of GDP); this went up to Rs 46,867 crores by 1979 (49% of GDP). You can only imagine how the figures would have grown since then! The oft-quoted and much respected Global Financial Integrity (GFI) in its recent report said that India was the third largest exporter of black money in 2011, with $84.93 billion being exported in 2011. From 2002-2011, $343 billion of black money has gone out from India, as per their report.
Similar is the situation with respect to corruption and scams. While in the 1980s, India saw only eight scams of a significant nature, the 1990s had 26 such scams. The figure now has reached a whopping 150 plus! From animal fodder, coffins for soldiers, or real estate meant for martyrs, to telecom and even sports events like the CWG, wherever there has been a scam, there has been a collusion of the devious political class with bureaucrats and businessmen. In 2010, the late and most respected management guru C. K. Prahalad had said that corruption was costing India Rs. 25,000 crores every year, as per the FICCI-E&Y report 'Bribery and corruption: Ground reality in India', corruption cost India Rs. 36,500 crores in the period October 2011 to September 2012. A 2011 study by the research agency Indiaforensic is more shocking, as it puts the cost of corruption to India at Rs.1,555,000 crores in the last decade. Another study I read revealed that 50 million poor households have to annually pay around Rs 9000 crores as bribe to various authorities for getting their work done.
Back to black money, and Transparency International says that a huge 60% of black money generated is directed into the electoral process. And taking advantage of this debauchery by politicians (who get their major source of black money from businessmen), the business class has invested in various surreptitious tax havens throughout the globe! Mauritius, Cayman Islands, Bermuda, British Virgin Islands, select Scandinavian and European countries, and even countries like Thailand, Singapore, Hong Kong and Macau – destinations are innumerable for Indians to park illicit funds.
The example of Mauritius is quite interesting, and one that I quoted in one of my previous editorials. I had written then – and this holds now too – that how does one justify that Mauritius ranks first among all countries in Foreign Direct Investment (FDI) inflows to India while its national income is just around $9 billion, and its investment in the banking sector is just over $1.5 billion? 9,000 plus offshore corporate entities in Mauritius have their roots in India. Under the Indo-Mauritius treaty, and under certain other treaties, a Mauritius company can sell shares of an Indian firm and yet escape taxes as there is no policy of capital gains tax (CGT) in Mauritius.
Quite ironical that when ultra-rich countries like Switzerland, which clearly hoards an astounding amount of black money, are ready to cooperate with India, not many Indian politicians are ready to take that offer up. I think it's quite understandable why they would not want to follow up! This is unlike the governments of other nations. For example, Germany paid $6.3 million to the LGT group in Liechtenstein and bought bank data to identify tax evasion. In 2009, US forced the Swiss government to give access to 4,450 secret accounts in UBS. Even Nigeria, after 18 years of trying, got back $700 million. So did Philippines ($700 million) and Mexico ($74 million)!
It's time now for India. Rather, it's time for the BJP to take the lead in the area of getting back black money and ending corruption. As I've said before, the black money lying abroad belongs to Indians; and that it must be brought back. And if corruption is killing India, then the BJP must necessarily punch it down transparently and show the electorate that they mean their words when it comes to improving India. Yes, the economic development agenda is a great one when other things are proper. But when we have two most critical issues that are destroying India with every passing day, then BJP needs to first pull India out of the muck, and then target the sky. If they wished to convince the electorate that they should be the party of choice to lead India, then ending black money and corruption should be at the top of their agenda.!
DR. ARINDAM ON INDIAN POLITICS
AAP's big let-down: yet, AAP's big possibilities!
27 December 2013 |Dr. Arindam on Indian Politics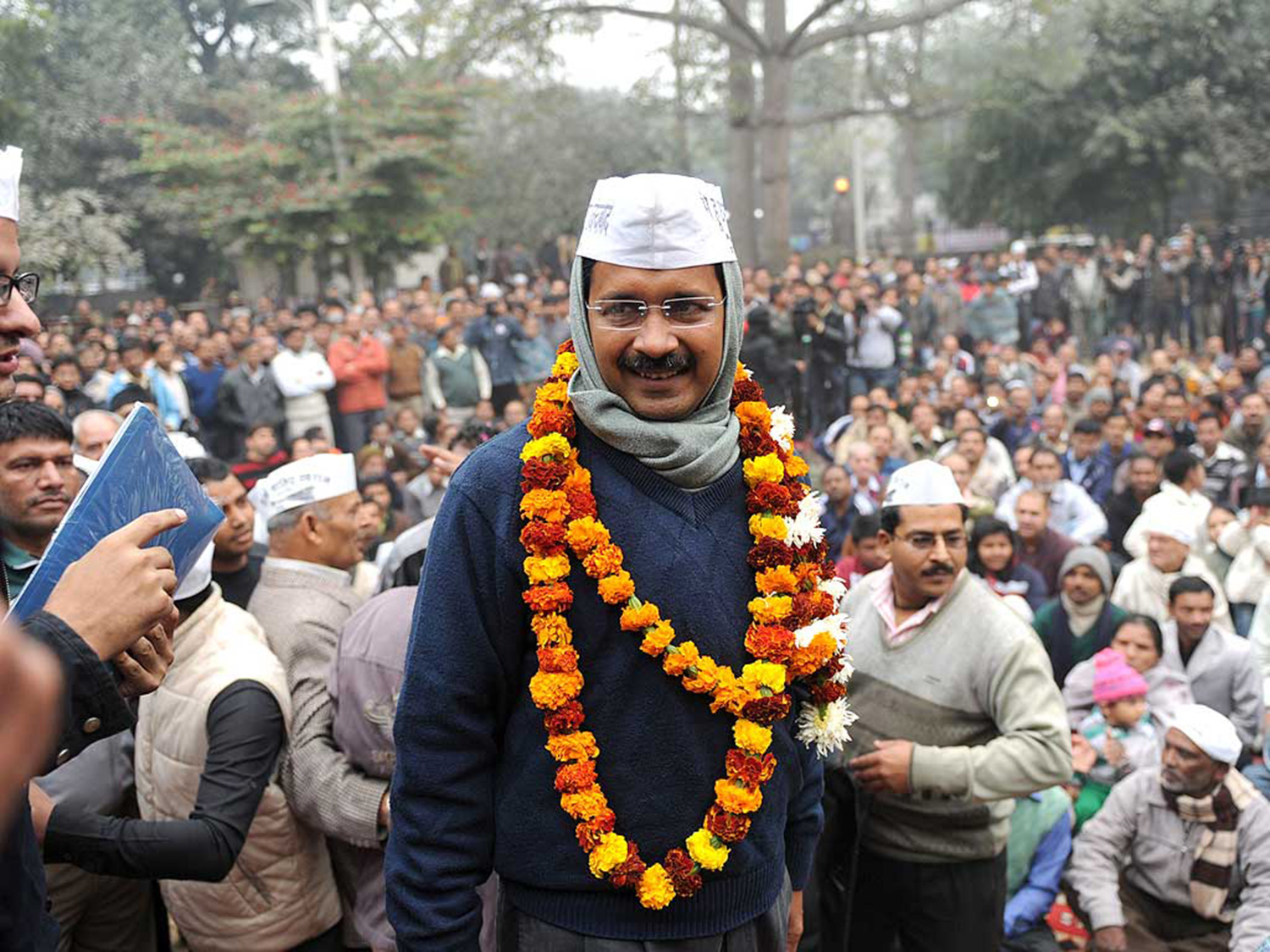 The newspapers and TV channels have left no stones unturned to remind people of how Arvind Kejriwal swore on his children that he will not come to power taking support from any party ("I swear on my children [that] there can be no tie-up between us. We are fighting the election against these scam-ridden parties," he had said just a few days earlier). And it's not any party, but the same allegedly hugely corrupt Congress against which his entire election campaign was targeted, with whose support Arvind now plans to come to power! It's anybody's guess now with such a support, how genuine his investigations into Congress' so called scams would be! Welcome to the world of politics!
What is worse is that this entire game is now being seen by many as his having joined hands with Congress to sabotage Modi's chances of coming to power in 2014. And for a new party which swore on being honest and having no truck with other parties, this suspicion can be a huge blot. People would have excused his joining hands/taking support from BJP, but not his accepting "outside support" from the Congress, for his entire campaign was based on the aam aadmi's angst against the Congress. In that scenario, people would have happily gone for another round of elections than see the hopes and promises of an honest new party being crushed in the party's rush to seek power by giving away the keys to its stability to the key party against which it campaigned and garnered votes!
However, personally, I do not see this yet as a lost cause. While I would have never ever been in favour of AAP taking support from Congress to form a government, now that it's about to be a reality, I would try and look at the positives. First is the lack of understanding of economics and lack of intellect of AAP's rival parties. Calling Aam Aadmi Party's election promises as being impossible to live up to, is really not realising the facts. Delhi is one of the richest states in India and can easily afford a subsidy of Rs.200 per family per month on electricity and another Rs.20 per family per month on water. In other words, Kejriwal can very easily go ahead and live up to his seemingly undoable election promises very systematically! This would balance out AAP's loss of credibilty that will take place from its practical inability to investigate the scams of Congress – given that it's the Congress whose support will decide how many days Arvind Kejriwal will be known as "Chief Minister Arvind Kejriwal".
Yet, to me, the big opportunity doesn't lie in AAP simply fulfilling its electoral promises, for I actually feel these promises were more populist and not what Delhi actually needs. People of Delhi are already paying this Rs.220 a month that is being planned as a subsidy. Such a subsidy will go unnoticed by them and the money would be totally wasted. At about Rs.37.5 thousand crores in the next five years, this is a huge amount of money to be thrown down the drains in subsidies in an era where subsidies are the last thing economies want. The money spent won't create any asset base nor will it create any employment or production. What the national capital really needs is that it must become slum free and become an example for the rest of India to follow. And it is exactly 38 thousand crore rupees that Delhi needs to make houses for its citizens dwelling in slums. If done, this will be an asset creation; it will give dignity to those who really voted for AAP – the aam aadmi – and it will create additional employment opportunities too. People will be only too glad not to receive the Rs.220 power and water subsidy every month if the alternative, as I've described it, is provided.
DR. ARINDAM ON INDIAN POLITICS
Let AAP be the strongest alternative!
13 December 2013 |Dr. Arindam on Indian Politics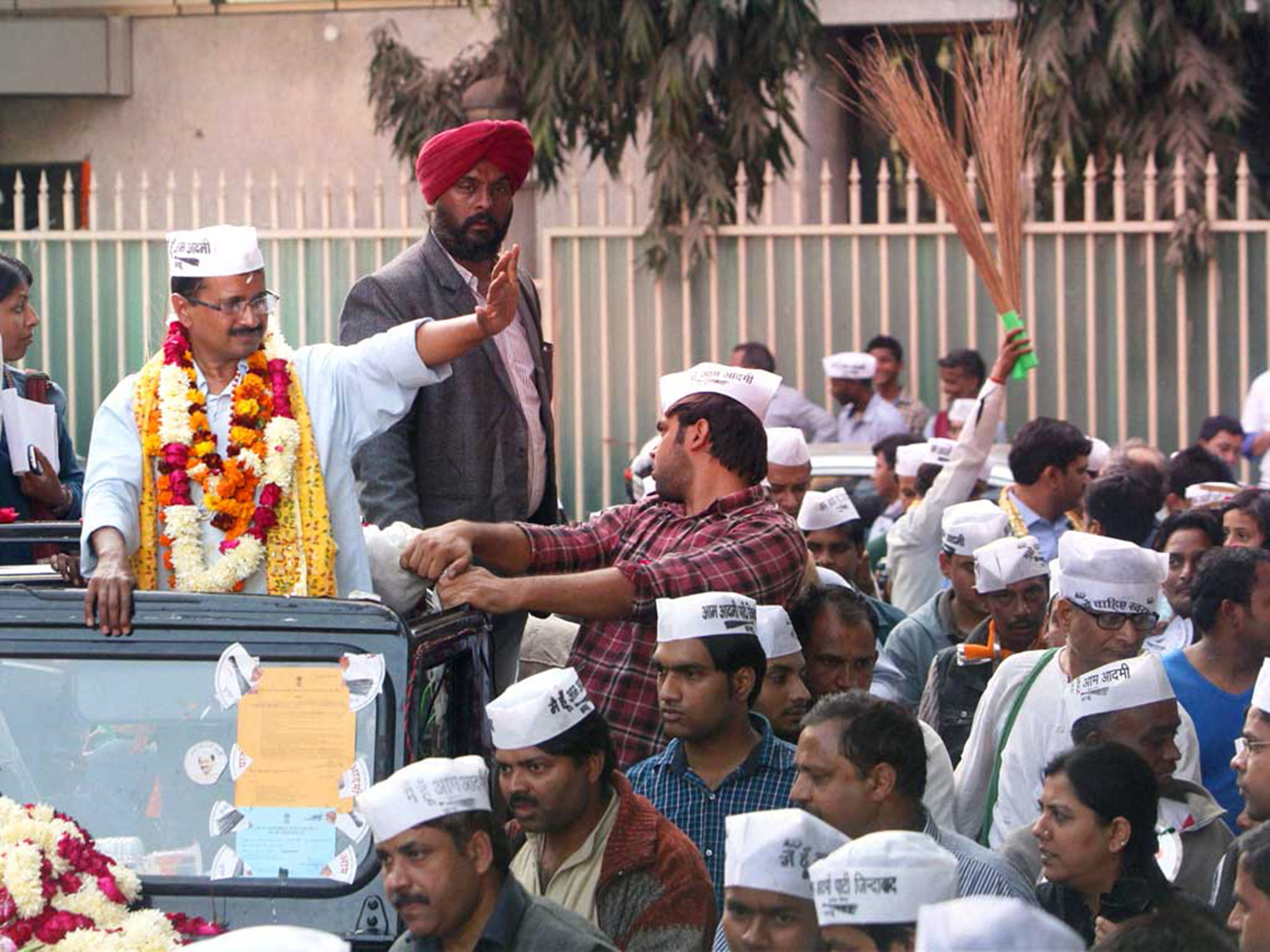 Aam Aadmi Party was counted off as nothing more than an apostate rebel group – as had been done many times before in the past – that could achieve nothing more than being a minor irritant to the national parties. This perception has undoubtedly been proved wrong in the recently held Delhi state elections. But hold on! AAP is still not there yet. True, they won in Delhi significantly, but there are many more factors. The national capital accounts for nothing more than six Lok Sabha seats and voting in Delhi doesn't at all represent the prevalent national mood. The fact that the average Delhiite is more politically conscious than voters in other cities (with the exception of Kolkata) and the vast hinterland and rural belt that characterize the real Bharat, tells us the future will be a tougher climb for AAP. Each state has its own issues, their own unique problems that their people are concerned about; and these problems are not necessarily related to the issue of corruption – the most important stand of AAP's existence – more so given the fact that in India, the corruption plank has mostly not been associated with significantly influencing electoral performance.
Therefore, the preponderance of euphoria and excitement of the urban middle classes behind the success of AAP is fantastic but may not yet be enough. However, based on the perceived image of political parties, AAP stands at the top of the list in terms of its veritably clean image and the role Anna Hazare played as a mentor of the party. The question remains though, is all this enough to win a national election? Typically, AAP has an emotional connect with the urban middle classes; unfortunately, it is only these classes that our media represents. So the euphoria in the media and in the drawing rooms need not necessarily get reflected in the national elections. Realistically speaking, AAP still has to traverse some distance to be recognized as a vital force in the caustic Indian political landscape.
On the other hand, an intellectual mind has every reason to back Kejriwal, indicating the country needs an outfit like AAP. So, how can the void be filled? Instead of dreaming of panacea, a prudent and realistic plan must be chalked out with a targeted timeline. The fact that AAP has won in Delhi has its advantages. Delhi represents, in some way, the culture of Hindi heartland, the key regional segment for any party to win national elections. The fact that the overwhelming majority of Delhi's population consists of immigrants from the Hindi heartland (including Punjab and Haryana) with many of their relatives residing in these states, is a factor that can be capitalized upon by AAP. The winning of AAP in Delhi is likely to be seen as an exemplar for the North Indian states to follow. However, all this is easier said than done, and AAP would have to work hard and arrange necessary resources to secure their favourable perception in the coming days. At the same time, there is an implicit danger in attempting that. The moment AAP (or any party for that matter) tries to penetrate the rural heartland of India, they would invariably fall into the trap of being compelled to sit on top of corruption and 'manage' goons.
Sadly, that's how Indian politics work. It cannot be said, though, that the vicious cycle can't be defeated! It can be, provided one can think out of the box and remain stubbornly committed to one's ideals. The question of whether AAP has it in itself is subject to the test of time. Their march in the Hindi heartland should be complemented with their spread in other metros and state capitals. However, the political and preferential dynamics in all metros are not same. For instance, while Delhi and Kolkata are overtly emotive (although in very different ways) about political outcomes and the ideologies that parties represent, Mumbai and Bangalore don't seem to care less about such ideologies. This was evident by the mass support that Anna Hazare received in Delhi at the time of his fasting, compared to the subsequent lukewarm interest he generated in Mumbai, despite the fact that Maharashtra is his home state.
Therefore, it's well and good for AAP to be the last citadel against corruption, but defeating corruption can't be their only agenda! They must lay down a comprehensive economic and social plan for taking the country forward and creating jobs. And unfortunately, the fact is that we have not heard of anything ground breaking yet on those fronts from AAP, so much so that I will even say that the manifestos of both Congress and BJP in Delhi were far more comprehensive and impacting on the above mentioned grounds. Therefore, administering Delhi is an acid test for AAP. They have to evoke confidence among the electorate that after coming to power, they would not be simply like other parties!
If AAP can turn Delhi into a novel state and deliver what they promise, it is possible that India will enter a new phase in its democracy and discard the baggage of a pattern characterized by disillusioned electorates and their frustrations towards political outfits. Yes, there is every chance that BJP will come to power in the 2014 general election. And I will go to the extent of saying that in these upcoming national elections, without getting confused, people should go all out and vote for Narendra Modi, for that man has a proven track record of magical achievement in Gujarat – including ensuring terrific well-being of minorities (evidenced as per all available data). And he most surely deserves a chance now, specially given the fact that after the horrendous record of the last government, we need stability in mature hands and not any confusion. Yet, I will conclude by saying that I am more excited in the anticipation of what will happen if AAP comes to power at the Center thereafter. BJP at most represents one side of the same coin that has Congress on the other side. AAP is the the new currency that the optimists, like me, are banking upon!
DR. ARINDAM ON INDIAN POLITICS
Public debates by Prime Ministerial candidates can reshape our democracy!
09 November 2013 |Dr. Arindam on Indian Politics .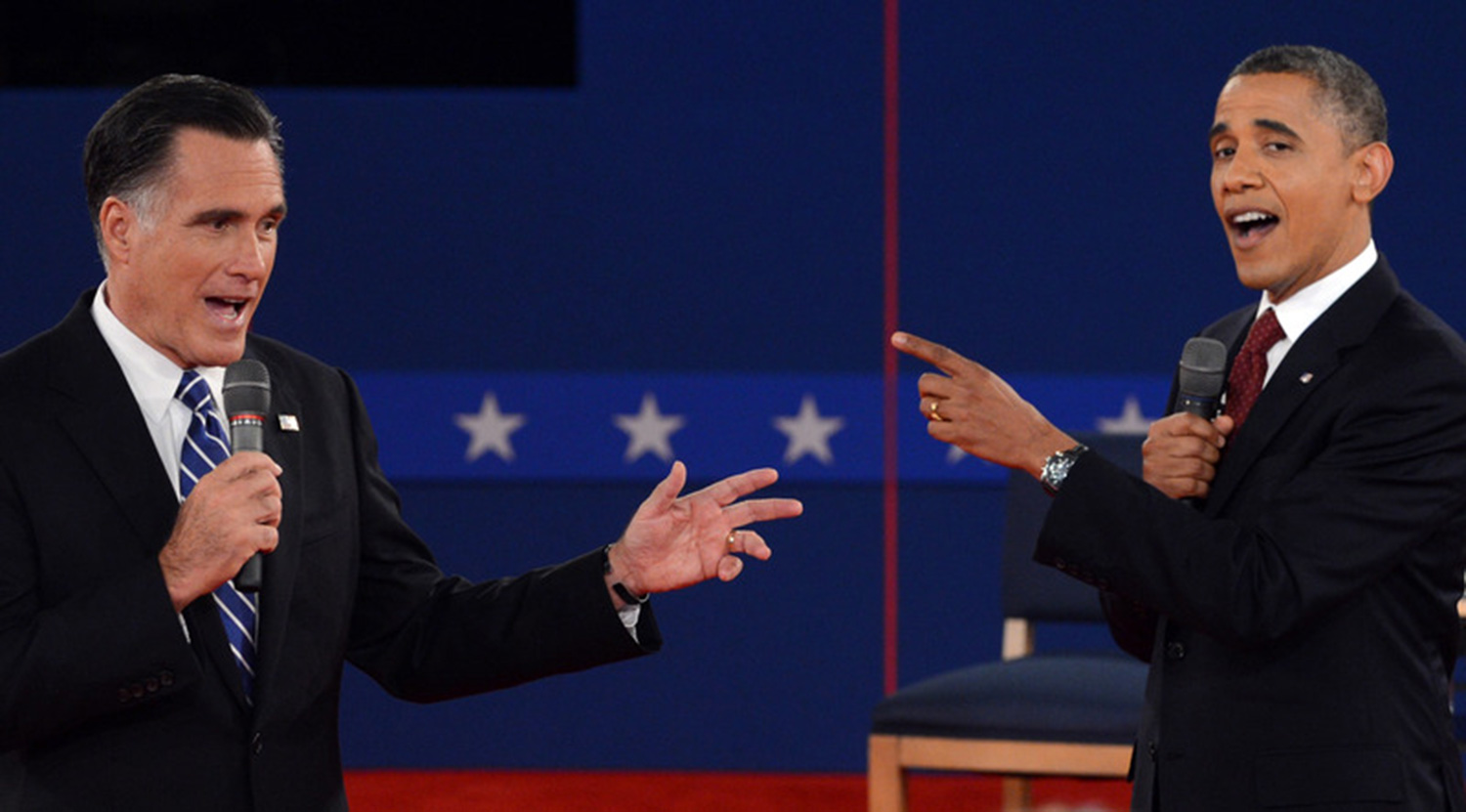 UPA recently called for a blanket ban on opinion polls in India, tagging these as subjective and manipulative. Undoubtedly, such a demand by a ruling government showcases the complexes the party is suffering from and the insecurity that is prevailing amongst the party members. How wonderful it would have been if, on the contrary, the party had called for a full fledged public debate between all Prime Ministerial candidates, and influenced the results of these opinion polls through their arguments and vision? At any given point of time, a public debate between political leaders goes a long way in shaping public perception, much better than opinion polls. Really, what could have been more transparent than a public debate where the potential candidates defend themselves and their parties' policies? The history of such debates dates back to Abraham Lincoln times, when a series of seven debates took place that lasted for a few hours. However, it was in the 1970s that President Gerald Ford gave a defining shape to the modern concept of debates. He agreed to participate in three debates on three different issues, out of which two debates were on domestic agendas and foreign policies. Even vice-presidential debates were introduced during those times.
Interestingly, in America for example, the holding of these debates is not a Constitutional compulsion; but over the years, as is seen in progressive democracies, it has become an imperative part of the pre-election process. These series of debates are supposed to discuss all issues of concern to the civil society, ranging from political, social to economic agendas. Not only do these debates remove prejudices and biases, but they also allow the voters to peep inside the minds of electoral candidates. These debates are generally held only after the parties announce their presidential candidates and are in the final laps of their election campaigns. The debates are held in front of large crowds, and are also simultaneously telecasted across the nation on both radio and television. These debates are of such importance that, for example, the 2012 US presidential debates were viewed live by more than 70 million people each time, and later on by many millions more across the world! The three nationally televised debates in 2012 between Obama and Romney shaped public perception significantly and clarified the political agendas that were in the minds of these party representatives.
Now contrast this with India! No Prime Ministerial candidate ever dares to face the nation on national television prior to elections, leave alone debating with opponents. So much so that parties keep the voters wondering about their to-be prime minister even after getting elected. In most of the elections in India, a political party declares the name of the Prime Minister candidate or nominates one only when elections are over. Not only is there a huge opacity about the Prime Ministerial candidate, but a dark veil is cast on political agendas too. In such a scenario, the Supreme Court and the Election commission should immediately pass a resolution to, first, make it mandatory for national political parties to declare their Prime Minister candidates before elections; and second, also make it compulsory for these candidate to come for live public debates at least three or four times before the polls. This procedure could be replicated at the state level too, with Chief Ministerial candidates being asked to attend debates on state forums. The debates could perhaps be designed in a way that would cover all vital issues of the nation and could also be moderated in a way that would allow enough time to all candidates to express their views and opinions on contentious topics. Not to leave out the fact that recordings of these debates could be archived for easy access later on for all voters – through the Internet, TV, radio and other media.
Imagine the clarity voters would have if all electoral candidates in India were to debate on important issues three to four times on national television. And also the clarity these leaders would have through the responses they receive from critics and people post-these debates. I highly recommend such debates between Rahul Gandhi, Narendra Modi and Arvind Kejriwal on issues of poverty and corruption (social), inflation (economic) and foreign policies (geo-political). with candidates defending their stands with the help of policies which they plan to introduce or implement once and if they were to get elected. Such debates in the long run would also eliminate the fissures that appear because of a coalition government. And above all, these debates would make the leader more accountable and answerable to the electorate and not to the so-called party "high-command". Such transparency empowers the electorate and upholds the concept of participatory governance systems. The fact is that politicians need not be worried about such debates. Isn't it true that in any ongoing Parliamentary session, the debates between politicians are telecasted live on national television? Then why fear moving these debates to national public forums?
But I would like to go a step further and request the Election Commission to make it compulsory for all Prime Ministerial candidates to go on a nationwide visit meeting their voters. This visit should be conducted before the polls, with these candidates visiting all the states across the nation. Given the demographic and geographic spread of our nation (and variation in culture and language), such visits become more logical and vital. There have been incidents where a large part of a constituency has failed to recognize the Prime Minister by name or by face or even by both – leave aside knowing the names of other candidates! Such visits would break the shackles that bound our democratic structure and not only enhance the meaning of democracy but edify the voters with election agendas, manifestoes, the leaders' points of view and parties' policies. The EC and SC should immediately call for such moves that bring the leaders closer to their citizens rather than keeping them inaccessible and aloof. After all, if we have to live up to the nom de plume of the world's largest democracy, then we have to imbibe at least the easiest of progressive steps to make our democracy more mature. .
DR. ARINDAM ON INDIAN POLITICS
The Communal Violence Bill: Amend. Enact. [Now!]
13 September 2013 |Dr. Arindam on Indian Politics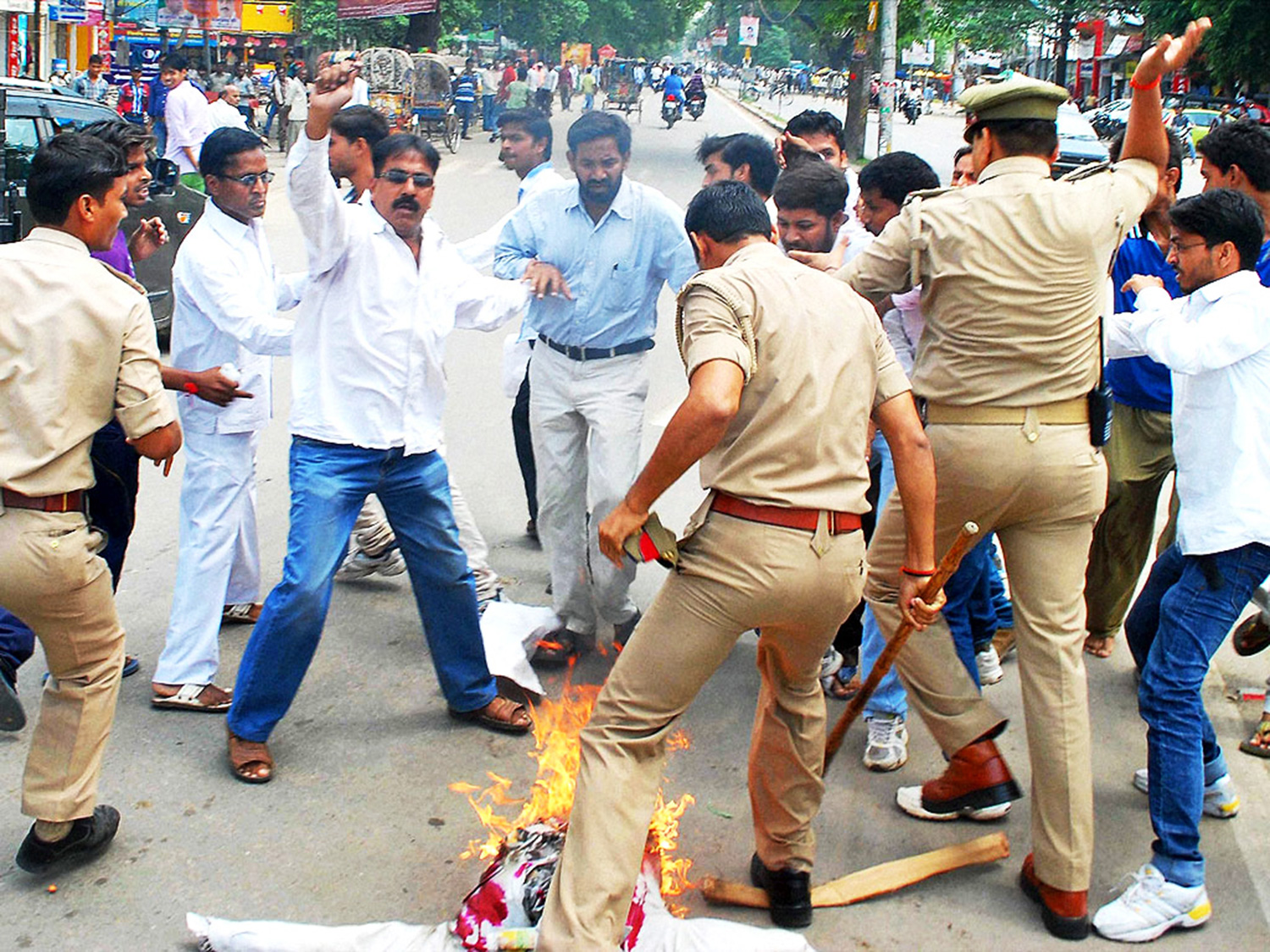 There can be no bigger an embarrassment to a secular democracy than a live and much-publicised public rip-off of its citizens' democratic rights on the pretexts of religion, caste, sect and region. The very recent, disturbing incident in Muzaffarnagar is one such crying instance. In one word – mortifying! The communal riot in Muzaffarnagar – in the backdrop of a weak economy – not only adds to the woes of the economy but also forces both internal and external minds to perceive our nation as a 'failed State'. As is easily understood, the impact of the fl are-up is not confined to the western UP district that is home to over 41 lakh individuals from many religions and castes (and has a literary rate of under 60% as per the 2011 Census). The violence in Muzaffarnagar has impacted thoughts and processes in other locations like Baghpat, Unnao, Bulandshahr, Bahraich, Bijnor, and other towns in the vicinity of the district. [Mind you – Delhi is just a neat 80 miles away!] You can almost sense that some of these poisoned minds are working tirelessly to steadily disturb social stability in the entire nation. What is worse is that such a fomented communal unrest as this, only ends up lending the upper hand to anti-social elements. That eventually creates a rift between various social groups in many belts across the nation. And what we [could, would] witness is many-a-magnified repeats of the 'blood and fire drama' that unfolded in Muzaffarnagar this September. What's the panacea to eradicate this social plague? A re-drafted and powerful Communal Violence Bill.
Without any iota of doubt, we immediately need to re-work and clear the Communal Violence Bill. But what should rightfully precede – in terms of importance or value – the passage of the new Bill is a need to incorporate a few fundamental changes in our political system.
Violence pitting one community against another – from Hatia & Ranchi to Karimgang to Godhra to Bhiwandi to Meerut to Muzaffarnagar – has been an indisputably striking [if not central] feature of Indian politics since we really severed all ties with Pakistan 66 long years back. It's been religion. And it's been caste. Look at communal riots that have put this nation to shame in the past six-plus decades. Almost all of them bear this one peculiar characteristic. That fanning such disturbing fires have oft en benefitted political parties – those that claim to play the messiah to certain religious or caste groups that become their vote banks during elections. So there you are – a clearly written chapter of history that can be read by one and all. Either these riots were, are (and will be) politically ignited or were, are (and will be) later used at political forums. [Or both.]
We are one of those few nations where religion and politics work hand in glove. Many other nations have adopted policies that separate their organized religious groups from their political systems and at no point do these two groups cross paths. Speaking in context of the modern political system, it was in 1802 that Thomas Jefferson iterated the importance of separation of the Church from the State. He wrote thus (for the US constitution): "Believing with you that religion is a matter which lies solely between Man & his God, that he owes account to none other for his faith or his worship, that the legitimate powers of government reach actions only, and not opinions, I contemplate with sovereign reverence that act of the whole American people which declared that their legislature should 'make no law respecting an establishment of religion, or prohibiting the free exercise thereof,' thus building a wall of separation between Church and State." In fact, much earlier in The First Amendment to the United States Constitution (adopted on December 15, 1791), was it clarified that, "congress shall make no law respecting an establishment of religion..."
Along the same lines, even before we pass and convert the Communal Violence Bill into a law, we need to ensure that other supporting laws are secular and do not favour any particular religion or group per se. The incumbent government is busy with other bills for many years now and has paid literally no heed to the Communal Violence Bill. Seems today, the file has been put on 'dormant' mode.
What can be more ironical than our Home Minister delivering a statement on the decaying conditions of communal harmony of the nation, but not taking any stern step to get the Bill in place? Due to lack of such a Bill, the central government and central authorities are not authorised to take action and interfere in State-related matters even during communal riots. The Communal Violence Bill would empower the Centre during such disturbing situations and would allow it to help the States keep the fire under check and subsequently douse it. It would further ensure the inception of a specialized task force called the National Authority for Communal Harmony, Justice and Reparation (by the Centre) that could come into action whenever required. 451 cases of communal violence between January and August 2013 in our country as compared to 410 in the twelve months of last year (as put across by our Home Minister) – aren't these numbers enough to substantiate the importance of such a Bill most urgently? Annoyingly amuses me.
At present, the police and Rapid Action Forces are handicapped as they are not permitted to take remedial action during processions and during gatherings where venomous speeches are delivered. For instance the Srikrishna Commission of Inquiry for Mumbai riots (1992) stated that the police was keeping track of the movements of the rioters and the speeches they were giving up until December 6, 1992 – the day when Babri Masjid was demolished. The police was not empowered enough to arrest those responsible for the riot and was not even allowed to question the activities. Obviously, in its current form, the Bill does provide for special courts (for trails) and empowers the victims while further providing protection to witnesses during the trial period. But the next big issue that makes the Bill fl awed is the demarcation line that it draws between the "majority" and "minority". The Bill silently favours the latter group. This is where I would like to bring in the concept of 'Separation of the Church (read: religion) and the State'. Under no circumstance should a secular country have special laws for a particular religion or a separate trial system for a religious group. The provisions of the Communal Violence Bill should apply to Hindu and Muslim victims alike. I am not questioning which religion or caste has been more victimized or has seen more people being killed during the many past waves of sectarian rioting. All I am saying is that – should the Bill keep it fair, sans religious (or any such conditional) discrimination, it would go a long way in serving the purpose that it was actually conceptualized for.
Differentiated provisions and laws based on religion or caste or any such element, are in themselves non-secular and communal and only encourage anti-social elements to customise it politically and take undue advantage. You can't call for love and peace between various communal groups when you have clearly differentiated and unique policies that apply to different communities. Continuation of such an ideology only promotes non-secularism, repugnance and schism.
Where do we begin? Separate religion from legislation and make sure that laws that differentiate individuals on the ground of religion (especially for crime) and caste are not allowed to breathe the Indian air. Under no circumstance is crime justified. The Communal Bill then should be passed immediately after removing the clauses of majority and minority and adding clauses that provide for excellent provisions to all victims irrespective of their religion, caste, sect and region. .
DR. ARINDAM ON INDIAN POLITICS
Who is the terrorist here? Is it the Naxalite? Or the neta who does not give the poor food to eat?
30 May 2013 |Dr. Arindam on Indian Politics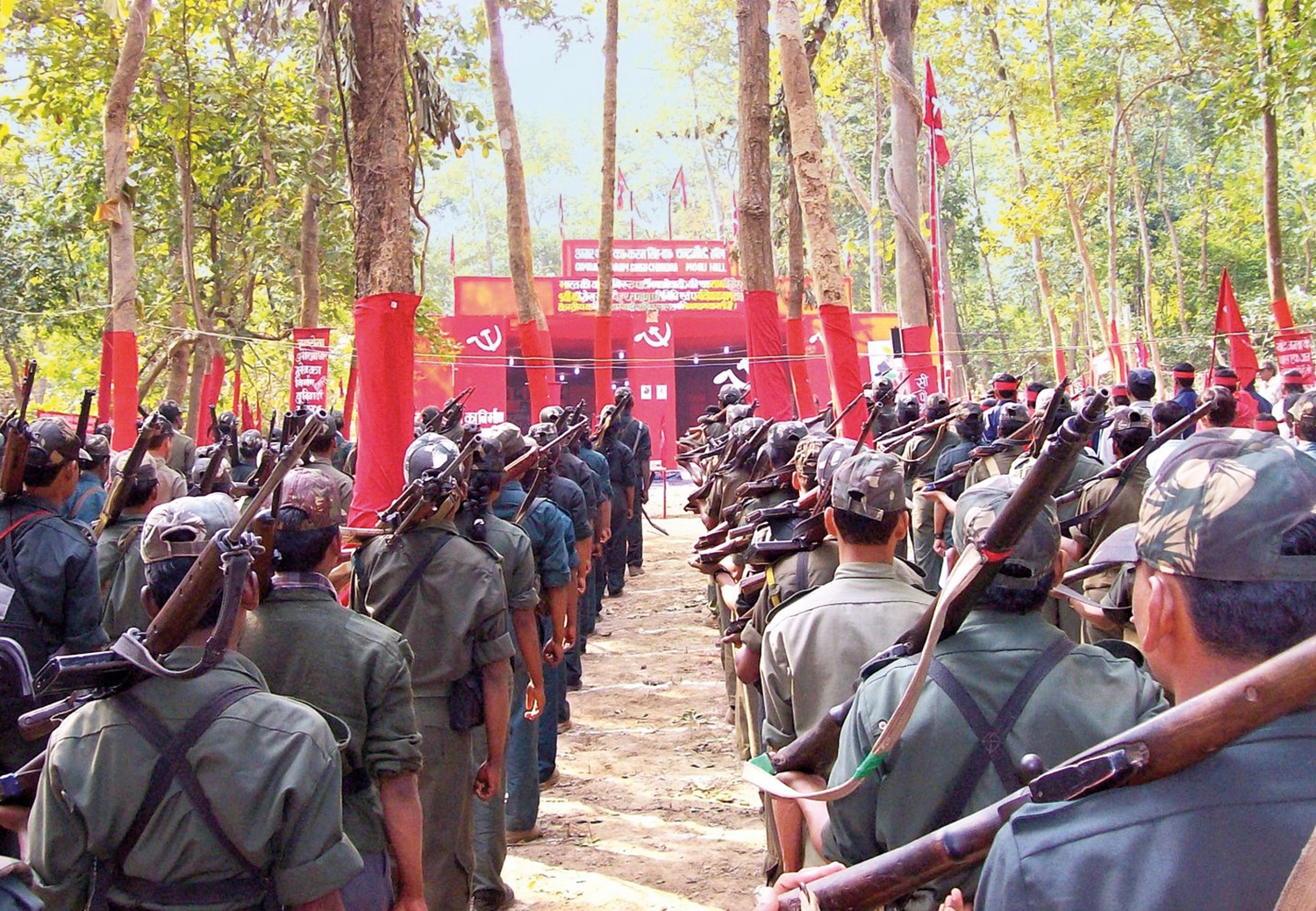 Every time Naxalites strike, the state wakes up to the problem of their menace. Yes, it's true that today, the actions of Naxalites are looking similar to those of terrorists and I have often condemned their actions in the past. And in a democracy, such killings can't be justified. Yet, let's get into some facts. In Chattisgarh, more people get killed of hunger and curable diseases than gunfights. That's actually putting it mildly. Forget hunger and the poor, more state CRPF jawans posted in the region get killed by mosquito bites than by Maoists! Yes, that's the irony. In the last few years, more have died of malaria than have been killed on duty. These figures do tell a big story.
Of course, on one hand it tells the pitiable story of our CRPF jawans. The other side of the story is the story of India's reality today. The story of how we neglect about 60 percent of our population and condemn them to die of hunger, curable diseases and mosquito bites. That's roughly about 650 million Indians who live below the internationally accepted poverty line standard of 1.25 dollars per day. While India and the Indian media celebrate the rise of its billionaires in the Forbes lists, the poor die penniless out of hunger – unknown and unheard.
And despite the perception that the government wants to create of Maoists as terrorists, the truth is also that Maoists are from these very poor families who are marginalised and left to die of hunger. Worldwide, when leaders have kept such huge sections of masses marginalized, there have been revolutions. You ignore human beings and condemn them to die, they will one day believe that picking up arms is a better option than to die without a fight. History is full of heroes who have killed. Those who kill for a cause are celebrated and those who kill without a cause are called murderers. And the cause is also determined by history; not by today's media and their judgement. When the army kills, it's not considered a murder; similarly, very often, when you kill for a cause, the same is absolved by history.
While the government might be hell-bent on calling the Maoists murderers and terrorists, the fact is that our governments over the years have been full of murderers. Not just in terms of the cases against most of our politicians but also in terms of the way they murder their people by depriving them of food, health and employment – the three basic things a government was supposed to be judged by. Our governments kill about 40% of our masses before they reach the age of 45. These people would have gone on to live till 75 had they got access to food and health. Our governments, over the years, have killed millions through their unpatriotic acts of selfish politics – that of enriching themselves and a handful of business houses while allowing massive poverty to exist all around.
And that is why in the eyes of many – from Medha Patkar to Mahasweta Devi – Maoists are not terrorists or murderers but those poor people who have taken to arms and kill for a cause. They want food. They want masses to rise out of rampant poverty. They want health and freedom from destitution and freedom from an assured death sentence that the government has given them by not providing them the right to live and a life of dignity. Men thrown to die will always try to fight back. Such men have the support of the masses where they fight. They do not go and kill civilians. They do not go and plant bombs in cinema halls. They kill those who they believe are in power or are supporting the state machinery to keep the poor deprived of their rights.
If the government wants to really end the Maoist problem, it needs to look beyond. It needs to begin by finding its heart first... a heart that beats for the poorest. And then do real good work for the poorest of the poor. The poor have no reason to pick up arms. They need food. This food that they need is there with the government, rotting in warehouses and now in the open due to lack of storage facilities. It is said that the amount of food in our warehouses is so much that if the same were to be packed in gunny bags and lined up, one could make a road to the moon and back! Yet, we do not give the poor this food. We create a shocking state-sponsored Salwa Judum (refer to my earlier article on this, titled 'Handing guns to poor villagers to contain the Naxalites is a humanitarian crisis in itself!'; http://arindamchaudhuri.blogspot.in/2008/05/handing-guns-to-poor-villagers-to.html) and then repent when the Maoists strike back and kill its founder. But we do not realise the need of food for the poor. Their need for employment. Their need for health, education and dignity. The fact is that if we were to give them these, they would not take to arms. Condemn them to die young, hungry and penniless, and they will take to Maoism.
To a large extent, Mamata Banerjee has been able to control the Maoist menace in Bengal just by making basic food accessible to the poor in those regions of Bengal. The country now needs to do exactly that. The slogan-mongering and name calling utilized by the government against the Maoists would not absolve the government of its terrorism on humanity. Real work for the poor in the Naxal-infested belts will save the government all the stress of how to deal with internal security. Otherwise, it would not just be every killed Maoist who would give birth to more such Maoists, but even the many children of the jawans dying of mosquito bites who could one day take to spraying bullets on the malaria-spreading ruling parasites of this country... And history, I repeat, might not call them terrorists.
<
DR. ARINDAM ON INDIAN POLITICS
Who says corruption is punished in elections? And why is the BJP committing suicide?
09 May 2013 |Dr. Arindam on Indian Politics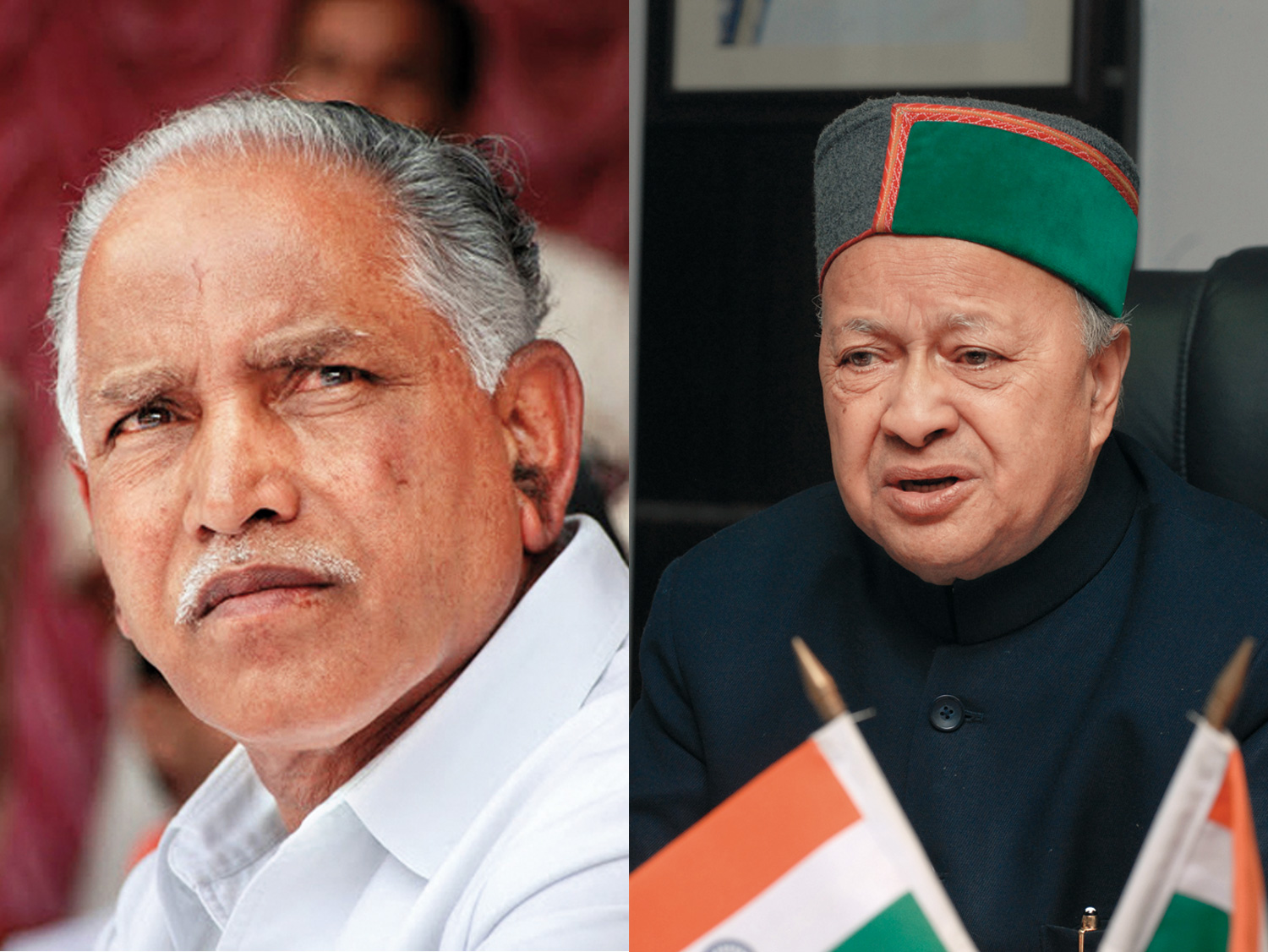 Normally, it is difficult for me to be cynical like media pundits generally are. But after looking at election results in so many states since 2010, the one sad conclusion that I can draw is that the corruption card is being overstated and over-hyped. it appears as if allies and perception management play a bigger role in deciding elections than actual facts related to corruption and plunder.
This should be the biggest lesson that the top BJP leaders must draw from the elections. Compare two states and two parties and see what has actually happened. In Karnataka, the Lokayukta, Justice Santosh Hegde and his office accused the BJP government led by the then Chief Minister B. S. Yeddyurappa of corruption. These charges were related primarily to mining operations in Bellary. Subsequently, Yeddyurappa was forced to step down. At that time, my colleagues told me that senior BJP leaders based in Delhi had a bigger role to play in the ouster of Yeddyurappa than opposition parties! In a significant development, the Karnataka High Court actually absolved Yeddyurappa of some charges slapped against him. Despite this, Yeddyurappa was treated badly by the top leadership of the BJP and he quit the party a bitter and frustrated man to form his own party. Yeddyurappa vowed to ensure that the BJP is given a humiliating defeat in the Karnataka assembly elections. He has ensured that and the BJP has indeed lost very badly. This despite BJP leaders screaming loudly that they have purged the party of corrupt elements. Now look at what happened in Himachal Pradesh last year. Despite serious charges of corruption against him, the Congress made Virbhadra Singh the de facto candidate for the post of Chief Minister. There were loud whispers that this cynical move would prove costly for the Congress party since Indian voters were sick and tired of large scale corruption exemplified by the Commonwealth and 2G scams. What was the actual result? The 'tainted' Virbhadra Singh led his Congress party to a very comfortable victory and became Chief Minister!
So what does a surface analysis of the election results of the two states reveal? The BJP loses Karnataka very badly despite showing the door to a Chief Minister who faced charges of corruption. And the Congress wins Himachal Pradesh with a handsome margin despite giving charge to a former Chief Minister who faced serious charges of corruption! Of course, this is a surface analysis and many other factors must have played a role in deciding the elections in Himachal and Karnataka. But you cannot escape the sad conclusion that corruption is overrated as an election issue. And that really is the sad news for India.
My colleagues give me a few more examples to show how this is turning out to be true in this country. In Kerala, the Left Front government faced numerous charges of corruption and Kerala had a divided house prior to the assembly elections. Kerala has always been a case where the Left Front and the Congress-led front have alternately held power. In one election, if the Left Front sweeps the elections, then in the next one, it is the Congress-led front that sweeps the elections. But what actually happened during the Kerala elections? Despite political pundits insisting that Kerala voters were fed up with the corruption of the Left Front government, the Congress front actually won just one seat more than the Left Front. This was perhaps the narrowest victory in the history of assembly elections in independent India. Something similar happened in Uttarakhand. Here again, the BJP government faced serious charges of corruption. In a desperate move, the party reinstated the highly respected Major General B. C. Khanduri as the Chief Minister. Yet, political pundits insisted that the voter was so angry with the corruption of the BJP government that it would hand a sweeping victory to the Congress despite the clean image of General Khanduri. When election results were announced, it was discovered that the Congress victory at the end of the day was as narrow as its victory in Kerala. The clinching evidence for this hypothesis of mine – that corruption is being overrated as a poll plank by politicians – comes from Punjab. The Akali Dal-BJP government ruling Punjab faced serious charges of corruption. Most political pundits and opinion polls gave a handsome victory to the Congress. Captain Amarinder Singh, who led the Congress campaign in Punjab, was so confident of victory that there was talk of allocation of portfolios of ministers even before voting took place in the state. And what actually happened? The 'tainted' alliance of the Akali Dal and the BJP that faced serious charges of corruption won a historic mandate and humiliated the Congress and Captain Amarinder Singh!
That is the sad reality in India. We may talk in television studios and in seminars about corruption and how voters punish the corrupt. What actually happens at the ground level is completely different. Unfortunately, our system has become so rotten that the Indian voter really doesn't have much of a choice. Look at Maharashtra. The Congress-NCP alliance has been leading one of the worst governments of the country when it comes to corruption and governance. From being one of the most developed, most industrialized and most progressive states of the country, Maharashtra under the Congress- NCP is rapidly becoming a basket-case with shameful number of farmer suicides year after year. And yet, the alliance keeps winning elections. Look also at Tamil Nadu. Sure, the voter punished the DMK government because of corruption. But Jayalalitha, who won a huge victory, faces equally serious corruption charges. Look also at Uttar Pradesh. The heir apparent Rahul Gandhi led an aggressive campaign that told voters of Uttar Pradesh that the two regional parties in the form of Samajwadi Party and Bahujan Samaj Party had plundered the state. Rahul wanted the UP voter to finally punish the corrupt the regional parties and give a mandate to the Congress. The actual result? The Samajwadi Party, led by Mulayam Singh Yadav who faces serious charges of corruption, won a decisive victory in the assembly elections.
Now look at all the election results and tell me honestly if voters actually punish the corrupt. As I mentioned earlier, the Indian voter really has no choice and replaces one corrupt party or politician with another corrupt party or politician when they are really angry. Otherwise, they vote like the voter did in Punjab and retain the incumbent government despite widespread charges of corruption.
But that is just one part of what I am trying to suggest after the results of the Karnataka elections; the other part relates to the suicidal behaviour of the BJP. The UPA government has become so unpopular and the average Indian citizen so angry with the Congress and its unending scams and arrogance that the next Lok Sabha elections should be a cakewalk for a BJP-led alliance. But it doesn't look like that is going to happen. And that is because the BJP is a bitterly divided house. It is now clear that some old Delhi-based leaders of the BJP are hell-bent on not allowing space to popular regional leaders. The manner in which the top brass of the party is handling the Narendra Modi issue gives clear indications of that. Look at the past. The BJP ensured the exit of former UP Chief Minister Kalyan Singh who was a formidable grassroots leader. The BJP ensured the exit of former Madhya Pradesh Chief Minister Uma Bharati who was a formidable grassroots leader. The BJP ensured the exit of former Jharkhand Chief Minister Babulal Marandi who was a formidable grassroots leader. The BJP ensured the exit of former Karnataka Chief Mjnister Yeddyurappa who was a formidable grassroots leader. And the BJP almost ensured the exit of two more former chief ministers Vasundhara Raje Scindia of Rajasthan and General Khanduri of Uttarakhand. At this rate, it won't be surprising if the BJP commits suicide in 2014.
There is still time for the top leadership of the BJP to wake up and smell the coffee. But will they?
DR. ARINDAM ON INDIAN POLITICS
Our neighbours are waging wars through TV and radio; and we are acting as sitting ducks!
02 May 2013 |Dr. Arindam on Indian Politics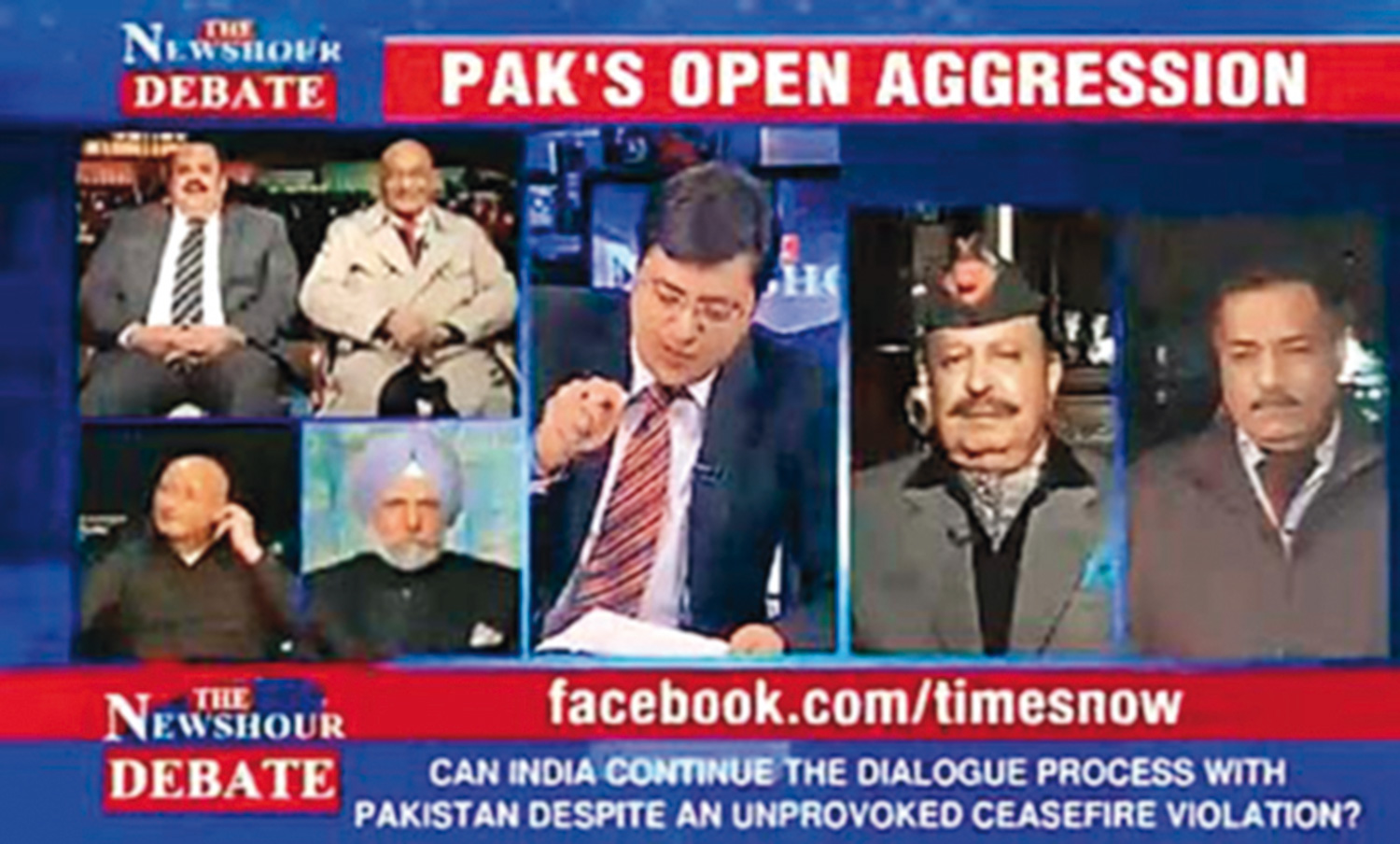 Strange as it may seem, despite India's image of an amiable and polite nation, the country is surrounded by a league of adversaries with their noose always sharp to bait the hinterland and disturb the peace-cord of the nation. Needless to say, Pakistan is a major player in the league; China too is not far behind for all the obvious reasons. But what is most disconcerting is that the entire set of our neighbours, including Bangladesh and Nepal, have left no stone unturned to create political fissures in the border states; thus creating a rift between various ethnic and racial classes. Not only by our immediate neighbours, but India is also attacked with venomous content by and from unlikely quarters including apparently non-interfering Saudi and UAE communities.
The malicious exercise against India has been active since quite a long time and today has enveloped all border-sharing states with its circumference engulfing almost all possible ethnic communities. To get the best desirable impact, these nations exploit the local media to spread hate messages among people and feed them with anti-India sentiments. Initially, the radio was the most potent and sought-after medium of communication; but gradually, television became a more potent medium with fringe channels being used to spread poisonous verbal and visual clips to their target audience. The masterminds are mostly religious extremist groups, government-sponsored organizations and sometimes, sovereign governments themselves.
It's a spree that has been pervading for a long time but the Indian government seems to be miserably insulated from the reality. Either they are ignorant or are egregiously handicapped by the lack of resources to combat it; or it may even be true that our governments are not bothered by the issue as it affects only a fraction of our population and doesn't change the overall political dynamics. Despite the warning by our Intelligence Bureau that it has identified as many as 24 TV channels spreading hate messages and spurious information against India, the incumbent Ministry of Home Affairs had been largely unmoved. Unsurprisingly, 14 out of the 24 reported channels are from Pakistan, two are Nepalese TV channels and one each is from Saudi, Bhutan, Bangladesh, Maldives and even UK. Some of these tainted TV channels that are widely viewed in these regions include QTV, ARY TV, PTV (Pakistan's official broadcaster), Dawn and other Pakistan based stations. Otherwise too, TV stations from various countries have been kicking down the vulnerable section of our population with insidiously motivated messages. The tastefully named Peace TV of UAE, Saudi TV, NTV of Bangladesh and even Nepal TV and Bhutan Broadcasting Service are trampling us underfoot. It was only when the news leaked into our domestic media that our home ministry was forced to act. Thanks to these 24 odd channels, incidences of violence and ethnic rift increased in the states of Uttar Pradesh, Andhra Pradesh, Assam, J&K and Maharashtra.
For instance, last year, a Pakistani TV channel aired anti-India programs in Jammu in Gojri language – a widely spoken language in the state – after installing powerful transmitters along the adjoining border to serve their purpose. Most of these channels were and are aired by unregulated cable operators and service providers. Yes, attempts to curtail their presence were made by the UPA government, which amended the Cable TV Act giving additional latitude to the enforcing agencies to increase fine or even imprison the infiltrators. However, for political reasons, it has been difficult to attain a consensus on the issue and our government is treading silently, especially in the backdrop of a very uncertain election year. Some channels were blocked too, but that was more of a forced decision, in the aftermath of the communal brickbats across the nation.
These events are seen as a direct fallout of the dictates of the outlandish channels and their ulterior motives. The authorities' inability to jam these channels portends disturbances on demographic, linguistic and religious lines, particularly in the border areas. These might not be cataclysmic, but even a slow spread of disharmony and mistrust amongst the people can lead to malignantly large ramifications, eventually leading to crime, lawlessness, even terrorism. That will carry farfetched economic consequences like drying up of investments in the affected regions, skewed up infrastructure and high unemployment. If these happen and other consequential social and political problems also increase, fingers would be raised against our authorities and their utter lack of caution and foresight.
However, no concrete attempts are being made to ban radio stations that air hate messages in India. The states where these channels spread their perfidious messages are relatively poorer states, where citizens rely more on radio than on television for infotainment, thus making the reach of such programs more impactful and disastrous! Taking advantage of the lack of strong terrestrial coverage and transmissions on the Indo-China border, China has installed very strong and high powered transmitters to broadcast their TV and radio programs along the bordering states. Strangely, even the All India Radio (AIR) network is quite weak and discreet in these areas compared to radio networks of Bangladesh and Nepal. So much so, Bangladeshi radio frequencies can easily be tuned into in almost all North-eastern states and even in West Bengal. Similarly, Pakistani TV and radio signals can readily be accessed in Jammu and Kashmir and nearby regions.
In effect, radio propaganda has pervaded poor districts near the Indian borders, where TV penetration is low, to treacherously influence poor and vulnerable people. Pakistan is particularly adroit in exploiting the vehicle of radio to shore up religious passions and to incite reactionary communal outbursts. They do it not only to India but to their other neighbours too, like Afghanistan. It's common knowledge how the Taliban has been using the medium of radio as a major tool to sway the perceptions of common Afghans and tribal folk populating the Pak-Afghan border to further their cause and philosophy. As this shows, sometimes, these kinds of propaganda wars work to deadly effect. And examples are strewn across the world. Kenya had been victim to such hate spread in the conflict between the cattle owning Kelenjin tribe 'Kikuyu' that started as an innocuous cattle war but turned into something so vicious that the entire country plunged into chaos. The entire havoc was engineered by the Kikuyu tribe with the propaganda of animosity. Then, during the Bosnia bombings in 1997, Serbians resorted to radio to broadcast messages against Muslims, Americans and against the Dayton peace deal. The Americans had then retaliated by seizing various transmitters, and thus halting the hate broadcasts.
What the Americans could do in an alien land thousands of miles away, the Indian authorities haven't been able to do in their home turf. There is no specialized cell, no expertise, no fund disbursements worth mentioning, and most importantly, no initiatives from our authorities as they are sweeping the matter below the carpet in their typical "chalta-hai" style. The downright disregard to acknowledge the gravity of the situation has given rise to a ticking time bomb, especially in the backdrop of ongoing discontentment in the bordering states. In multi-religious and multicultural societies as ours, it is even easier to break the back of the very delicately poised domestic harmony – a fact that never seems to get the interest of our authorities and least of all our ministers. The writing on the wall is vivid and clear – our neighbours are not only invading our sovereignty but have virtually waged a psychological war across the border! And we seem to be nothing but sitting ducks.

DR. ARINDAM ON INDIAN POLITICS
How the cause of humanity never appeals to Americans, while war mongering comes naturally!
25 April 2013 |Dr. Arindam on Indian Politics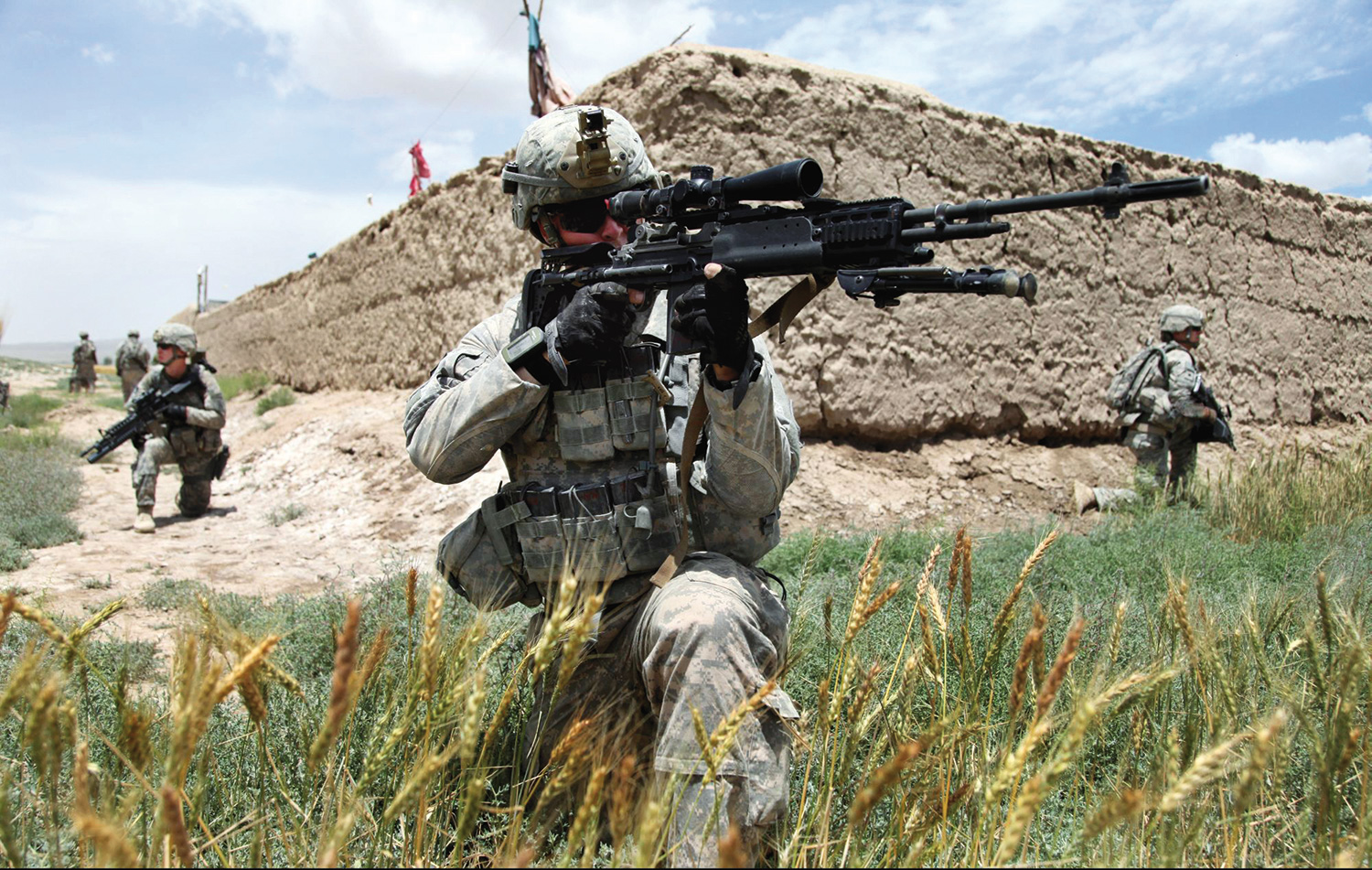 I had been quite upset over the completely politically motivated Oscar award for the Best Picture to a rank ordinary, non thrilling, slow paced, average film called Argo, specially in the year when Lincoln was released, and Django Unchained – with its heart in a similar place and with film making par excellence – was released! So when a friend of mine suggested to me that we watch a slightly older film called Charlie Wilson's War, saying that it was based on a true CIA operations story, I was least interested. I thought that it was one of those films that had been again made to lobby for American 'heroism' at the cost of putting another nation down. I couldn't have been wronger. After seeing the movie, I wondered how I had missed this gem when it was released! Never too late I guess.
Charlie Wilson was an American Congressman (elected 11 times from Texas to the US House of Representatives, from 1972 till 1996) who became the first civilian to be decorated with the Honored Colleague Award by the CIA. He had achieved no less a feat. Almost single-handedly, this man could be credited with bringing an end to the Cold War era and the breaking down of erstwhile USSR (Yes, he was also unabashedly a party loving, womanising Congressman – but he made no bones about it or about hiding the fact).
The film is about how, in less than a decade – starting early 80s when USSR invaded Afghanistan brutally – Charlie Wilson influenced the CIA budget for covert operations in Pakistan and Afghanistan to support the Mujahideen forces and increased the same from a mere 5 million dollars to 10 million dollars initially, and then subsequently to 20, then to 40, then 100, then again to 250, to 500 and finally to a billion dollars! And that, mind you, is what they officially accepted! And all this money was to be used to paradrop high end arms to the common men and boys of Afghanistan so that they could fight the mighty USSR and defeat them! And they did! By firing down hundreds of Russian fighter jets and blowing off almost as many Russian tanks with handheld bombers and high-end guns! Of course, the rest, as they say, is history! The mighty USSR conceded defeat and pulled out of Afghanistan, the Berlin wall came down and USSR broke down!
The reason I wrote about it all is not to explain how America won the Cold War! It's about what happened post that! The CIA operative who gave all the knowhow to Charlie Wilson, on how to beat the Russians, tells him post the victory that the biggest mistake now would be to leave Afghanistan ravaged. Young boys would go back to find their homes destroyed and families killed. He insisted that America build schools and health facilities and rebuild the country before leaving. Charlie went back to the Senate to ask for funds for building schools in Afghanistan. Of course, this time he asked for a meagre one million dollars! Yes, you read it right! Just one million. Imagine the comparison – one billion to ravage the nation, but just one million to rebuild it! Shockingly, the Committee rejected his proposal, commenting, "Who cares about schools in 'Pakistan'...". Yes, Charlie did counter that it was "Afghanistan" he was talking about which won the war, and not "Pakistan". But the committee was dismissive about it with a "Yeah... whatever" attitude! Charlie himself wrote subsequently, "Yes, it was a great war... A great feeling... But at the end, we screwed it all up!" What he didn't write was that at the end of the war, they created Osama bin Laden!
Yes, that's exactly what had to happen when a country was left devastated with high quality arms in the hands of the common man and the knowhow of where to get it all from, but without access to education, health and livelihood! There is, of course, no doubt that the most ever wanted terrorist on Earth was a creation of the Americans. What, however, amuses me is the unbelievable lack of heart and humanity in American policies! They have now done the same in Iraq and again in Afghanistan – left these countries devastated and bleeding! And this time, the cost of war has been one humongous trillion dollars!!! I remember, when I was a child, my father used to say that it amused him no ends how Americans in the 1960s had spent 32 billion dollars on the war in Vietnam to keep it away from swerving towards communism, whereas the reality was that nobody should have cared if one literally invisible country took to communism! The same money could have been poured into India; and India would have become a developed nation and would have never moved towards communism (those days, with India's proximity to USSR, the fear of India eventually taking up the communist ideology was real).
And that's exactly what I wonder today! 600 billion dollars would be good not just to remove health and education problems from India but to make it a nation with a living standard comparable to Chinese living standards! Another 400 billion would do the same magic not just in Iraq and Afghanistan but additionally, the whole of Africa put together! Yes, that could have been the alternate use of this one trillion dollars! And it would have benefitted the Americans far more. War benefits only their arms industry and of course it helps them capture oil! But an alternate investment plan to develop Africa and India would have meant another five uninterrupted decades of boom for their entire economy! For more purchasing power here in the hands of these two huge land masses would mean more sales of Coca Cola, Apple and Chevrolets etcetera! For years to come! War mongering, it seems, comes naturally to Americans than spreading peace, love and humanity! These are huge strategic blunders and I only hope humanism soon prospers in capitalist nations. That's the only way to global peace.
DR. ARINDAM ON INDIAN POLITICS
This time around, how about a Congress-Bjp grand alliance!!!
02 March 2008 |Dr. Arindam on Indian Politics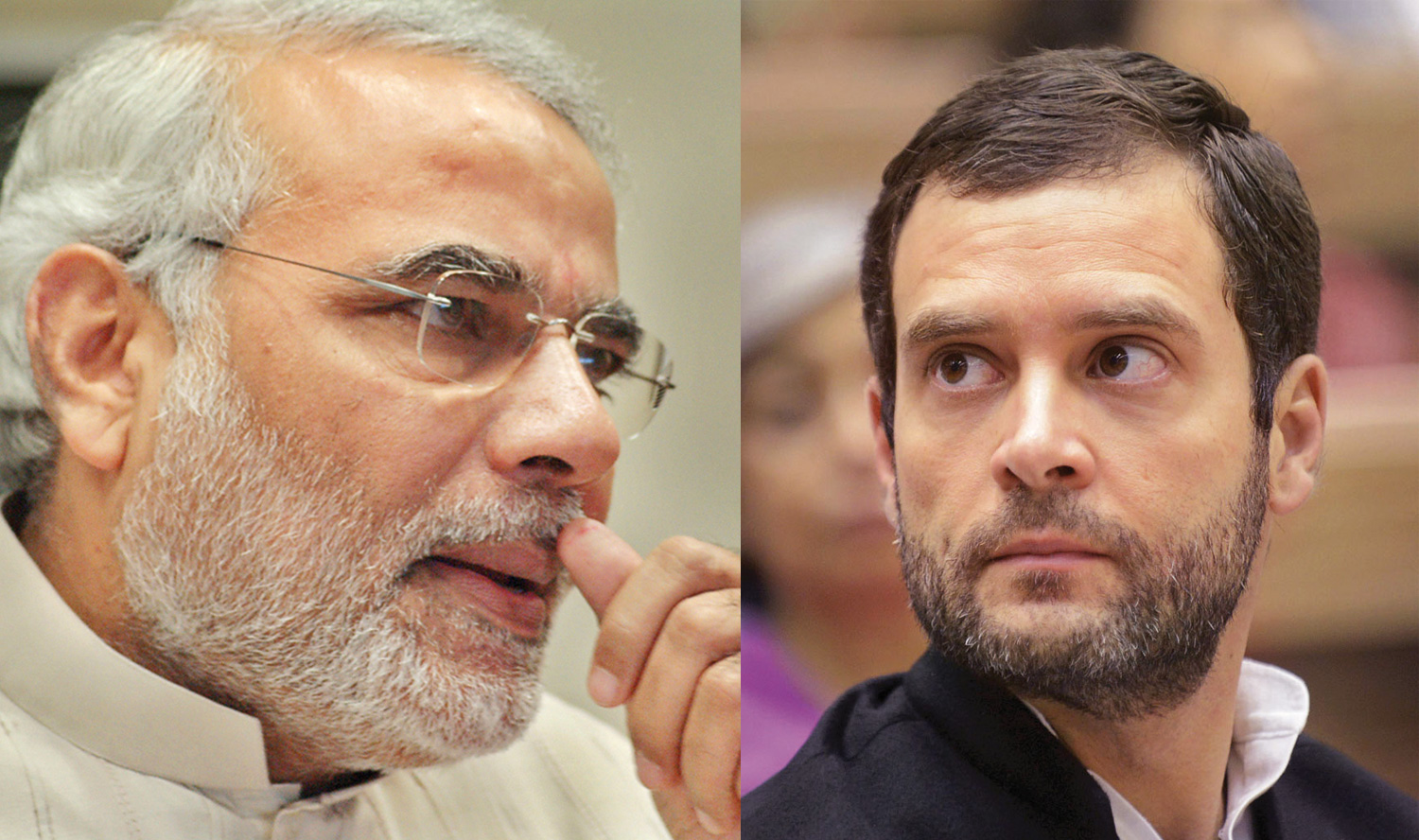 Sometime back, in one of my editorials, I had written that in the forthcoming Parliamentary elections, the formation of a third front is quite a possibility, given the current state of political affairs in the country. In fact, the very idea of a third front was put forward when the CPI(M) General Secretary, Prakash Karat announced he was working towards it. Though there is no doubt that both the big national parties – Congress and Bharatiya Janata Party (BJP) – cannot form a government on their own, as it has been quite evident over the past few years, for both these parties have seen a sustained erosion of their national appeal and those are the regional parties which have been eating into their share of the pie! The erosion has been so severe that in some states, some regional parties have literally overgrown to challenge the erstwhile supremacy of the big two.
In fact, of all the regional parties, it is Mayawati's Bahujan Samaj Party (BSP) which has done the maximum damage for them. Historically, it has often been observed that the party which rules Uttar Pradesh invariably makes Delhi as their next destination; and Mayawati has been successful in routing both the BJP and the Congress from a state which earlier used to be their bastion. Her party has not only marginalised both the Congress and the BJP in UP, but also has started making inroads into other states of critical importance from the perspective of national elections.
Looking at the way things are shaping up, there are three possible outcomes of the forthcoming Parliamentary elections – first, that of Congress forming a government with outside support from Mayawati and CPI(M); second, being that of BJP forming a government with support from the above two: and third, the third front comes together to form a government of their own. Now, in both the first and second cases, on account of the nuisance value of BSP and CPI(M), both Congress and BJP would abstain from partnering a coalition with them, until and unless there is a dying compulsion. This leaves us with the third option, and that is, Prakash Karat's third front coming together and forming a government. In fact, the very idea of a third front has already been welcomed by BJP's former ally, Chandrababu Naidu, who would do anything to make good his loss vis-a-vis the Congress in the last state elections. Moreover, other political parties who are partners in the current UPA coalition, like the NCP and RJD, would not mind joining the third front as well, as there has been a clear conflict of interest in their respective states – Maharashtra and Goa for the former and Bihar and Jharkhand for the latter.
The same holds true for JD(S) in Karnataka as well. But irrespective of such a high probability, the biggest challenge that Prakash Karat would face would be in bringing them all together to form a third front. And an even bigger challenge would be in terms of deciding who would finally lead the front. Looking at the way things are going, Mayawati stands a bigger chance for the same, but this is something that the CPI(M) leadership would not be able to accept. And this is exactly the point on which the very idea of a probable third front would die a premature death.
Now the question is: What is the solution to this impending imbroglio? Though going by convention, it is almost impossible to even imagine that both BJP and Congress can come together and jointly form a government. But then, why not? This is any day a much better alternative than having the aforementioned third front, which would do nothing other than adding nuisance value at the Centre. Moreover, if one closely analyses the NDA and the UPA regimes, it becomes evident that on most policy matters, they have taken an almost identical stance during their respective tenures. Both the parties have been reform oriented with a strong focus on economic growth. Starting from the Golden Quadrilateral to the nuclear deal, both the parties have been maintaining almost a uniform stance. And the economic performance of the country has also seen almost similar trends in their respective tenures. In the given scenario, with so much in common, why can't the two parties come together to form a government? If they can do so for the larger cause, burying their respective ideological differences, only then can we have a workable coalition, which would then sustain itself for the full five-year tenure. And then who knows, the political chemistry between the two parties could work in such a manner that then why just five years, they could move ahead to more terms.
A few days back, Congress President Sonia Gandhi and BJP leader Lal Krishna Advani were seen sharing a hearty laugh at the Rashtrapati Bhavan – only if they extended the same laughter to the next election and forged a grand alliance!!!

DR. ARINDAM ON INDIAN POLITICS
Let's celebrate the death penalty (yes!); but justice is still a distant dream
12 November 2006 |Dr. Arindam on Indian Politics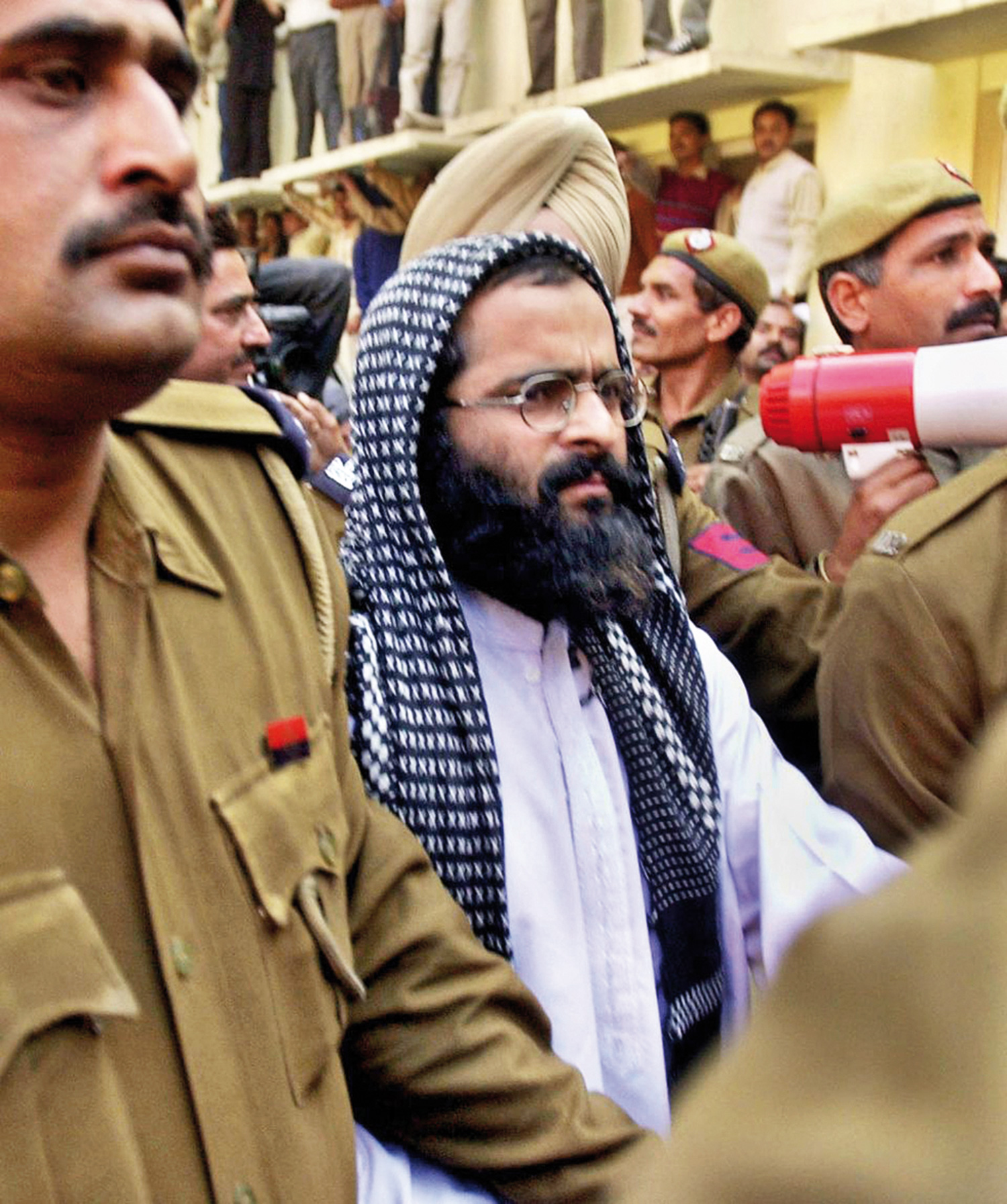 Finally the verdict is out. It's death to Priyadarshini Mattoo's killer. And after being anti -capital punishment for as long as I can remember, I wanted death for the killer and am celebrating the punishment. For years, I looked at death sentence from a purely academic perspective of the role of a civilised society and how society can help reform people through education... appreciating Kiran Bedi's work to reform people and deeply appreciating the humanity displayed by Sonia Gandhi in excusing Rajiv's killers... and believing that as an educationist, I should always believe that we can educate wrongdoers into becoming better citizens.To me, the Priyadarshini Mattoo case was just another case of rape and murder, which I felt would not get justice due to our limping judiciary. And to me, the only way to avoid more such cases was to speed up the judicial process so that the fathers of victims too don't feel raped and murdered, while waiting for justice – like the family of the tandoor murder victim and scores of other unknown victims feel today. Not that I think much differently right now.Currently, there are over 17.5 million criminal cases pending in various courts in India. Every Chief Justice invariably begins his tenure by promising to do something about the slow pace of justice in India, which makes people who get into any kind of litigation (especially in criminal cases) feel that the country has a judicial system which is merely on pen and paper. In fact, the saying, 'justice delayed is justice denied', is just a saying to millions who are lucky that their daughters have not been raped and murdered. For the unfortunate numbers who go through the process, delayed justice is murdered justice. In the second week of October, the Supreme Court ordered the Union Government, states and all concerned authorities to take required steps immediately to "enforce the right to speedy trial" and said that this was necessary so that criminal justice remained effective, vibrant and meaningful, and so that it "does not remain on paper or is a mere formality." In fact, there are more than 38,000 cases pending in the Supreme Court itself! While scores of victims await justice, perhaps worse is that there are scores of others in custody and under trial though not guilty. And the crime, in most of the cases, is that they are not rich enough to pay bail, speed up the trial or get justice in their favour. The biggest casualty in all this is the criminalisation of the common man's life. Criminals roam freely in society without fear of law since the common belief is that they will always go scotfree. And it is in the backdrop of this criminalised society we live in – where fear of law is decreasing by the day – that I am excited about the death sentence for the killer. Justice is not just about giving justice – in time – and giving a chance to reform, it is also about acting as a deterrent to future crime and perpetrators of crime. And then, why in the first place should a society let a person live when he himself does not value life and has murdered somebody in cold blood – that too after being well educated.The death penalty makes me, an Indian citizen, vocal about the need to have an effective judicial system. I'm happy because now scores of other sons of powerful people involved in crime won't sleep in peace and will shiver at the prospect of facing a similar fate, especially given the current scenario of public outcry movements... It makes me happy that their corrupt fathers – with no fear of law till now – will repent the fact that they never gave the right upbringing and education to their children and supported them even when they committed brutal crimes on the basis of their power and influence. It makes me happy that however illusory it might be, still, scores of fathers of raped daughters, murdered sons and the likes will feel that they have hope, however powerful the criminal may be. It gives me hope that other judges will be as fearless and decisive and be encouraged to give the worst punishment to similar criminals, thus unleashing fear of law amongst prospective criminals.Though, as long as we have humungous delays in justice, millions of cases piled up in courts and a complete lack of commitment from our Prime Ministers and governments to speed up the process of justice, justice will still remain a distant dream. But for now, let's celebrate the death penalty!
DR. ARINDAM ON INDIAN POLITICS
From negotiating with terrorists to zero tolerance
24 January 2013 |Dr. Arindam on Indian Politics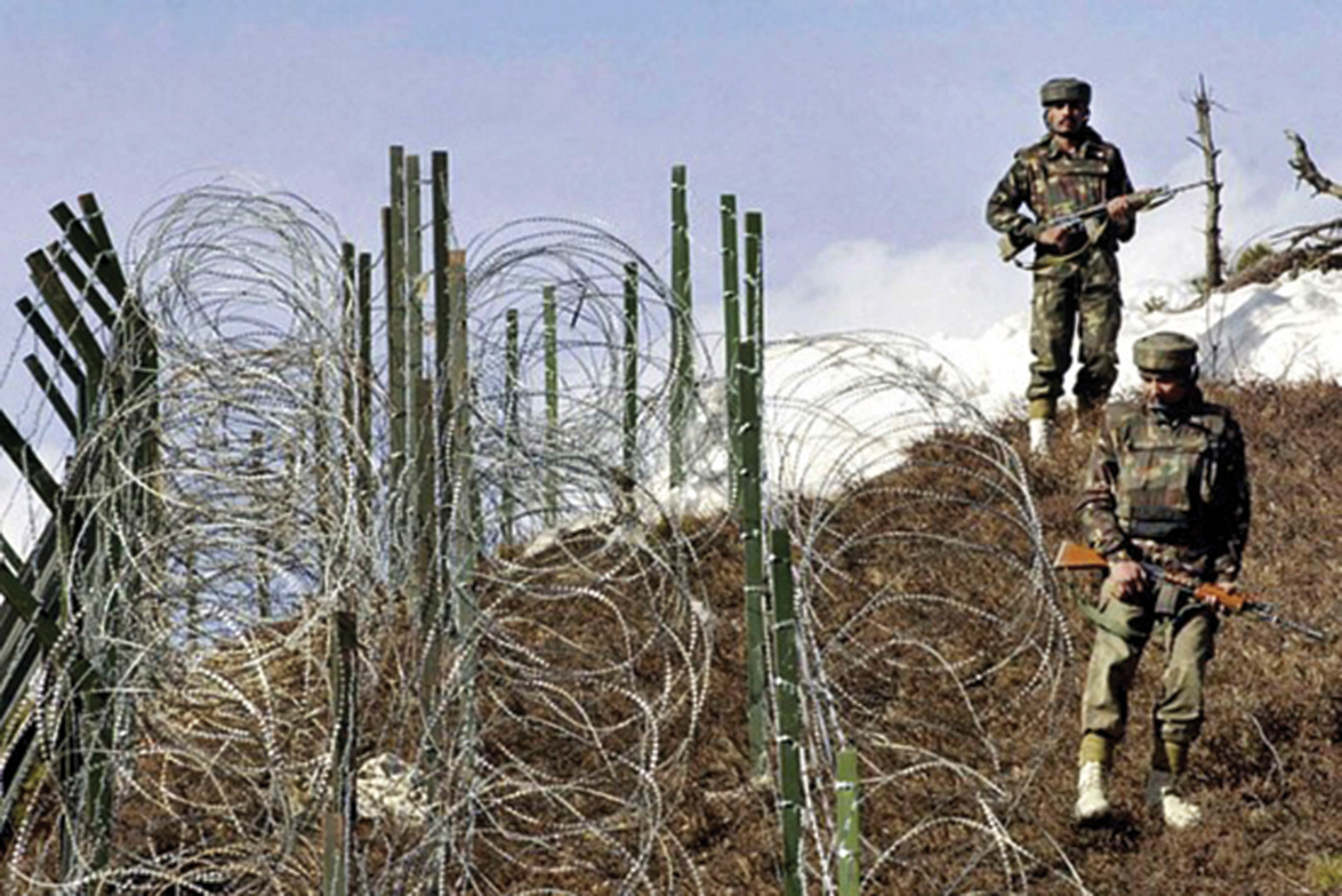 On January 8, 2013, Pakistani soldiers illegally entered Indian territory through the Poonch sector of Jammu & Kashmir, attacked an Indian patrol team and eventually killed two soldiers. They went ahead and beheaded one of the soldiers too. This cold-blooded murder is not only inhuman but is also against the international conventions on armed conflicts. A few days thereafter, Pakistani troops attacked two Indian army posts in the Mendhar sector of Jammu & Kashmir, followed subsequently by another series of attacks in the Krishna Ghati sector. In spite of a flag meeting between the defence personnel of both these nations, Pakistan violated the ceasefire agreement and entered the Indian side of the LOC, not once but five times! Against this backdrop, our Prime Minister continued to have an obsequiously soft approach and announced restrictions on the visa-on-arrival facility for Pakistani citizens. Furthermore, Dr Singh found it "tough to conduct business as usual with Pakistan" and also managed to send some nine Pakistani hockey players back to their nation!
Hilariously, every time we have been attacked by our finagling neighbour in the past, Indian PMs have been seen taking soft and abject approaches of suspending bus-services or train services or business-ties or hockey/cricket matches with the attacking nation. The animosity between India and Pakistan is not new and the recent incident is an example of the incorrigible attitude of the latter. Going by any notion, the recent attack cannot be swept under the carpet by terming it as a mere "ceasefire violation"; by all decrees of humanity and national sovereignty, it qualifies as an act of terrorism. In a parallel timeframe, even Algeria was under terrorist attack when 30 militants illegally entered Algerian territory, and killed around 40 people. But unlike India, the aggressive Algerian government decided not to negotiate with the terrorists and executed a counterstrike, subsequently killing most of the militants! Today, most nations have decided not to let terrorists and militants take them to ransom and have adopted a no-negotiation policy with terrorists.
Negotiating with terrorists invariably means the government giving in to violence and terrorists being rewarded for activities for which they should have been incarcerated instead. Negotiating unfortunately not only provides legitimacy to terrorists and their extortionist methods but also undermines the efforts of those who seek political change or solutions to a particular problem in a rather peaceful way. Such servile negotiations have the ability to destabilize the political system of the nation, and above all, dilute the hard work put in by international committees and nations cooperating in countering terrorism at large. Moreover, this subservience provides incentives for the terrorists to repeat the same course of action at a later stage and thus sets a dangerous precedent for the society and the citizens of the nation.
A recent Massey University study, titled 'Negotiating with terrorists: the cost of compliance', found that complying with terrorists' demands might encourage terror groups with a positive terror-negotiation rate elasticity of 0.72. Further the Value at Risk (VAR) analysis (of terrorist attacks and negotiation efforts in Colombia, Lebanon and Iraq) concluded that on an average, negotiating with terrorists increases the terror index. While the study shows that elasticity is much lower at 0.37 in case of successful negotiation, terror organizations – realizing that governments are willing to negotiate but haven't fulfilled their demands yet – might have the highest incentives for perpetuating their behaviour.
While Israel is known for their tough stance against terrorists, US too – under President Ronald Reagan – drafted a national security policy to not negotiate with terrorists. Russia also follows a non-negotiation policy with terrorists (remember the Beslan school hostage crisis, where Russia killed all the militants who had occupied the school premises and taken around a thousand hostage?). In the past, Germany (against the Red Army Faction), Italy (against the Red Bigrades) and UK (in Northern Ireland) too have successfully countered terrorists groups with a non-negotiation policy; they have instead countered terrorist activities using surgical strikes with the help of intelligence in the 1970s and 80s. And thanks to their tough stance, these terrorist outfits have ceased to exist today.
No doubt, there are still numerous countries that are seen negotiating with terrorists, but then, unlike ours, their sole purpose is to buy time for chalking out a rescue operation and not for caving in to the demands of the terrorists. But then again, for that kind of negotiation to have any reasonable chance of success, it requires people with skills and expertise in that particular field supported by a highly efficient intelligence team. Evidently, India doesn't have any such expertise and negotiation will only result in surrendering to the terrorists' demands. The 1999 Kandahar hijacking case – where the obedient Indian government unctuously released three dangerous terrorists who subsequently went on a rampage conducting many more terrorist attacks – is an exemplar proof of the slavish futility of negotiations.
The need for a holistic non-negotiation policy becomes more logical as one travels through the delinquent betrayal history of Pakistan. In 1999, Pakistan signed the Lahore Declaration, promising to work towards a peaceful and bilateral solution to the Kashmir issue, but just three months later Kargil happened. On the same lines, two months after the 2001 Agra Summit, the Indian Parliament was attacked. In spite of mutually agreeing to a ceasefire in 2003, Pakistan again infiltrated and created mayhem in Mumbai in 2008; and finally, after a lot of struggle, when negotiations resumed in February last year, a new series of attacks happened in January this year! India-Pakistan relations have not improved despite several peace talks; how does one justify at all the more than 70 incidents of cross-border firing (ceasefire violations) that took place in 2012 alone, more than 50,000 people who have died in the last two decades due to Pakistan-sponsored terrorism and attacks and more than 150 extremists groups that are active all across the country?
As they say, history repeats itself. But in the case of India, history is made to repeat itself.
Negotiations (of any level and with any approach) have only been futile – be it in the case of US-Vietnam negotiations or India-Pakistan negotiations. Taking a cue from the 1999 Kandahar hijacking case, where the three terrorists – who were set free in exchange for a few hundred – engineered the Mumbai serial blasts, the Parliament attack, and the most unfortunate 26/11; one among these was also involved in the beheading of Daniel Pearl.
With time, the definition of terrorism can't be confined to conventional bomb blasts; even acts of illegal entry into our sovereign lands should be treated as terrorist attacks! India urgently needs an anti-terrorism policy that defines our stance of zero-tolerance and no-negotiation. It's high time that we called a spade, a spade.
DR. ARINDim ON INDIAN POLITICS
The Modi and secular media tussle is a fight between Bharat supported by the common man and India supported by the Nehruvian Network!
26 December 2012 | Dr. Arindam on Indian Politics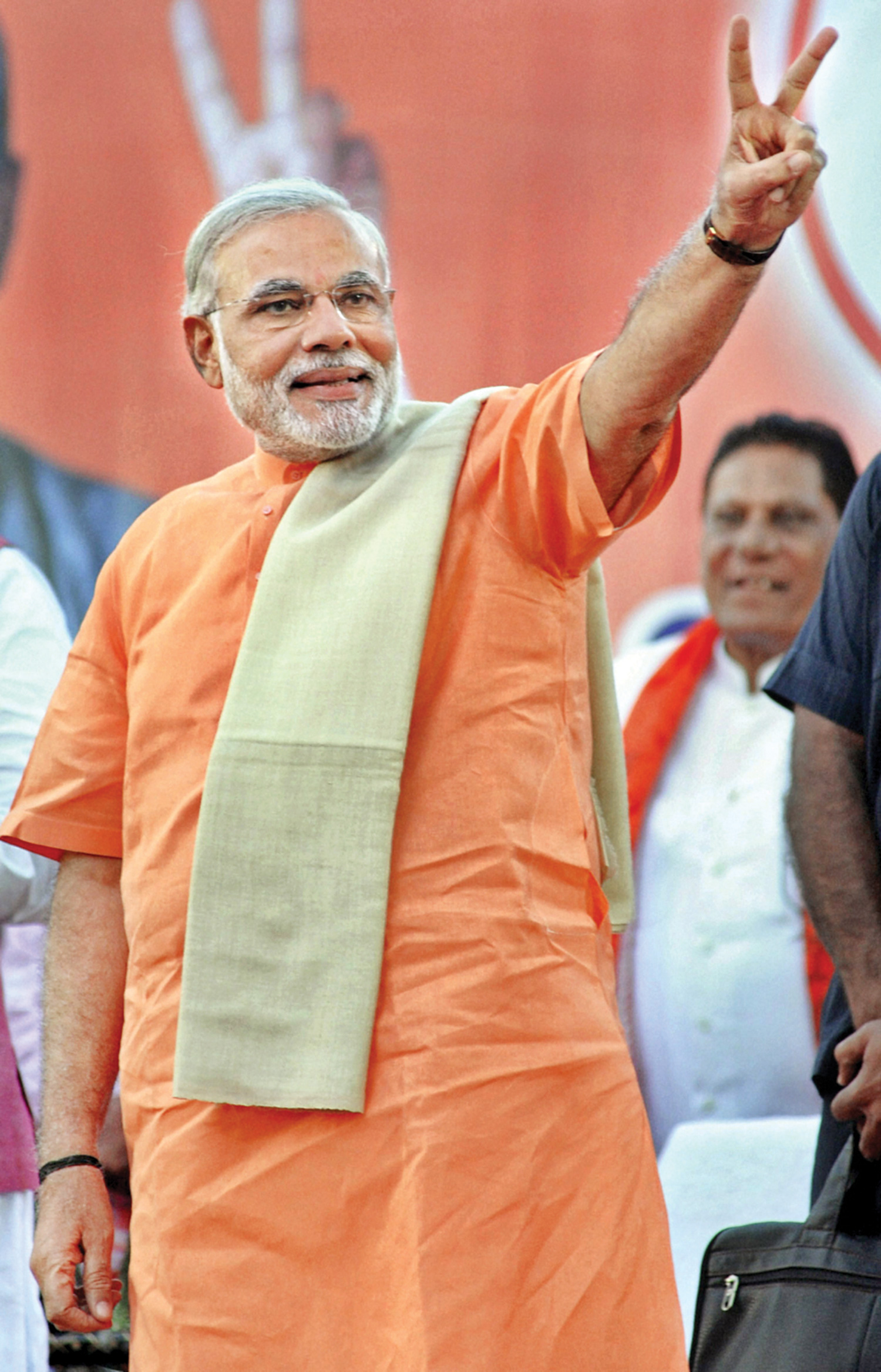 I had too busy a schedule and was not planning to watch television when the Gujarat election results were supposed to be declared. But my colleagues insisted that I must watch at least some news channel, even if just for entertainment! So I sat in front of the TV; and while surfing channels, I saw a lot of important journalists and analysts on Times Now and decided to stay there for a while.
Honestly, I could not but help a Bangla expletive escape my mouth when I heard what some experts were saying. One was saying that Narendra Modi and his electoral victory was against the Constitution of India. Another was saying how the Gujarat verdict goes against the spirit of India and how the Idea of India is in danger. I always thought free and fair elections were a celebration of the Constitution, democracy and the Idea of India. So what was all this nonsense talk all about? The more I watched and the more I followed analysts in other news channels, I realized something simple: these individuals were very unhappy that Modi had won and they clearly would have preferred his loss. I also realized they hate him in a very irrational manner. For example, one person went on and on about how Modi is bad because he encourages a personality cult that revolves around Modi. Interestingly, nobody in that particular news panel found time to mention how more than 60 welfare schemes of the government are named after the Gandhi family. If that is not personality cult, what is? Someone else in some channel said that Modi is dictatorial and doesn't allow any leader or voice to prosper under him. Then I thought, what is Congress if not dictatorial? Can any chief minister of any Congress-ruled state defy the central leadership the way Modi has repeatedly done? What will be the Congress minister's fate if that happens? For that matter, I honestly think that at least some of the young Congress leaders – ranging from Sachin Pilot to Jyotiraditya Scindia to Milind Deora and some others – are better equipped to handle India than Rahul Gandhi. But not a single panelist in any TV channel was saying any of this.
So let us sum up something: the first thing is that most English media types absolutely hate Narendra Modi. That is all right. Even journalists have every right to hate someone. But I wondered how Modi's victory could destroy India, the way so many senior journalists were complaining. So I asked my colleagues to note down the reasons why the English journalists hate Modi. The results were interesting. The first reason was that Modi is anti-Muslim and communal. The related reason was that Modi has apparently never apologized for the 2002 riots. The second reason was that he is interested only in projecting himself. The third reason was that he is supposedly a dictator and a fascist. And the fourth reason was that his claims of a developed Gujarat are, the journalists claim, hollow.
Just look at the irony of it. If Modi campaigns on the basis of identity, he is immediately branded a fascist cum communal monster. If he campaigns on the basis of his track record of development, a mountain of data is immediately forwarded that says that either other states are better performers than Gujarat or that Gujarat performs very badly on social indicators. Just figure this out. I do not recall any major journalist or media outlet pointing out the so-called poor indicators of social development in Gujarat till some time ago. But the moment Modi announced that his entire election campaign will be based on his track record of good governance and development, there were hundreds of stories about how Gujarat is not as developed as he claims. My colleague Sutanu forwarded me an article written by Pratap Bhanu Mehta in The Indian Express. I read that and realized I am not alone in wondering why the English media is irrationally hating Modi.
The fact is: it is a fight between India and Bharat. Narendra Modi for me represents Bharat while the English media represents India. Why am I saying it? The simple reason is that I am convinced that the English media is now a voice of the old feudal India where just a few people claim to know what is best for both India and Indians. On the other hand, Modi represents the other India – Bharat, if you will – which is deeply frustrated by the monopoly that the English media and its secular warriors exercise over information and messaging. The difference is stark: The English media absolutely blasts Modi when he talks about Sunanda Pushkar being a girlfriend of Shashi Tharoor. But even women journalists do not protest when Sanjay Nirupam behaves in the most despicable manner with Smriti Irani on live TV. The kind of people that Modi represents understand this hypocrisy and this brazen double-standard. And if you go by election results, they are not impressed. But this is a genuine divide and there is already a war between Bharat and India over what India is.
Narendra Modi What is India? If you go by my definition of English media, India is an artificial country that should not have happened. India is, for them and their cheerleaders like Arundhati Roy, a country so ridden with a million mutinies that it has no hope of survival. Most of the English media seems resigned to India being an ungovernable country where religion, caste and ethnic identity matter more than humanity. Besides, most people who subscribe to the English media world-view have a 67-year-old Nehruvian Network to fall back upon if required. In stark contrast, the people who genuinely support Modi – I am not talking about his new converts who are the educated middle class – are people who would be uncomfortable speaking in English even though they are enormously successful in their own lives. You can see them easily dismissed in English TV channel debates when more articulate English-speaking types take over the floor.
I mentioned something called a Nehruvian Network just a while ago. What do I mean by it? I think the Nehruvian Network is something that has been working in India since before 1947. It is basically a set of ideas and people who, deep down, think that the system set up by the British was the best. They are the ultimate Brown Sahebs. They will write or propagate anything that comes out in the media in the West. They love to bash India through novels and books. They are absolutely convinced that Indians need a bit of civilization. They snort and snigger when a politician like Uma Bharti or Mayawati or Modi rises up from nowhere, proudly displays his or her lack of English communication skills and yet manages to persuade voters to do the right thing. The Nehruvian Network cannot simply understand why such low-class types become powerful. You see, things were so much better when only children of politicians and bureaucrats who spoke impeccable English were there to dictate the agenda for the nation.
My colleague Sutanu forwarded me a tweet in which some journalist, just before Diwali, had actually abused Ram in the most offensive and disgraceful manner. Sutanu told me that nothing will happen due to that tweet and no riots will occur. For me, that kind of abuse of a deity whom Hindus revere as a God is extremely provocative. Actually, nothing happened. But then I realized, irrespective of all this, Modi will forever be held guilty for 2002, even if the Supreme Court says he is not culpable.
That is because the gulf between India and Bharat will never cease. I attend parties where my friends talk derisively about 'those low-class people'. They have absolutely no sense of guilt that they are describing fellow Indians. For them, India is where and how they live. But the problem is, people like Narendra Modi are actually threatening this feudal cartel of the privileged. You see, no, not even Atal Bihari Vajpayee threatened this cozy equation. No wonder, the English media hates Modi so intensely.
This battle between India and Bharat started in the 1980s. It has thrown up many heroes and heroines who fight for India. Modi is the first person who is fighting aggressively on behalf of Bharat and he seems to be winning. Imagine an India where Congress chamchas, JNU intellectuals and their fellow travelers won't have access to power in Delhi! No wonder, the secular English media hates Namo so passionately.
I think this will be the most interesting political battle in India since the days of Mahatma Gandhi. He settled that one in favor of Nehru... and Vallabhbhai Patel, a Gujarati, died a second fiddle. There is no Mahatma Gandhi now; only voters. So Rahul Gandhi or Modi? We were the first to do a survey between the Rahul versus Modi possibility and Modi came out to be the sure-shot winner! If you have doubts, keep watching the big fight!!! Bharat is destined to win this time!

DR. ARINDim ON INDIAN POLITICS
Will the Supreme Court please clearly define the term "freedom of speech" once more, in the wake of the Shaheen Dhada case?
22 November 2012 |Dr. Arindam on Indian Politics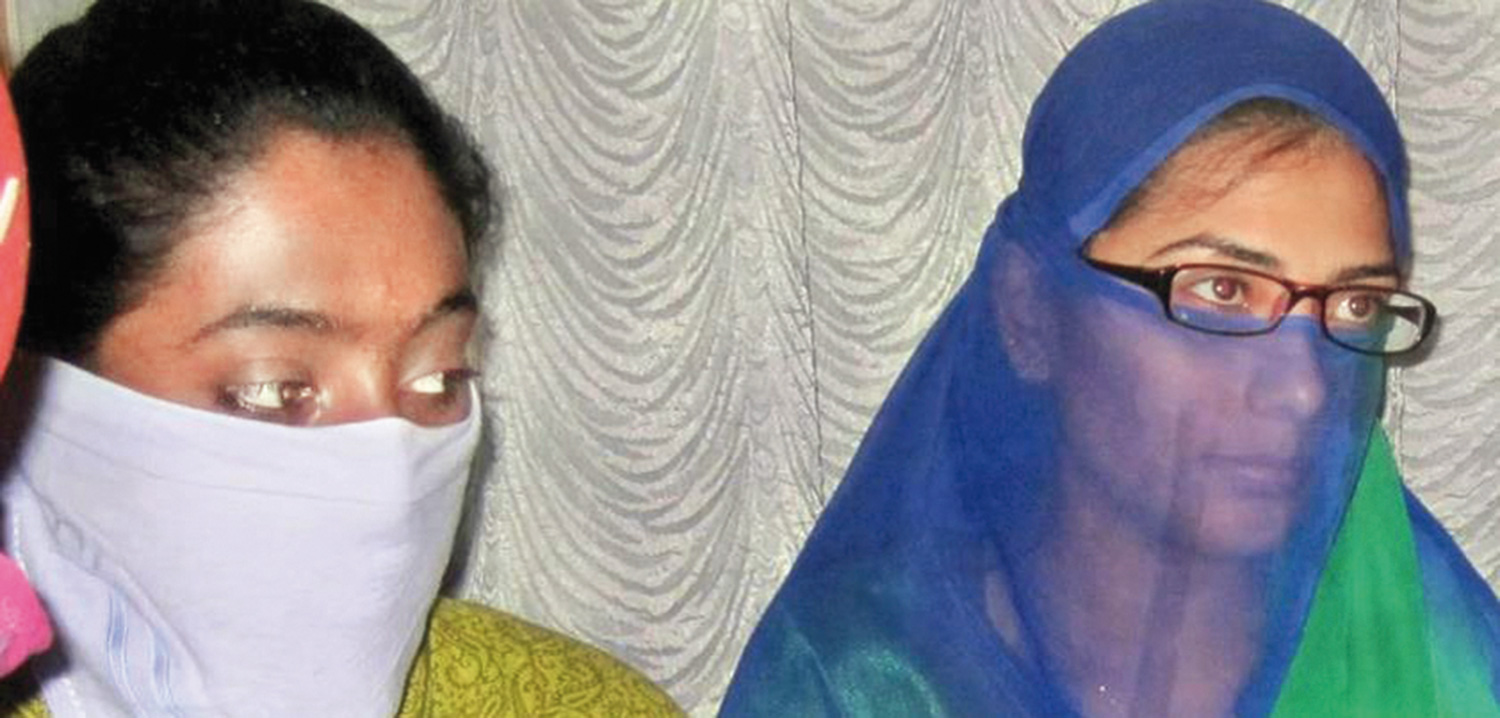 This article is not about Shiv Sena bashing, because enough people are doing that; and personally, I can't imagine how Mumbai could have possibly had a normal day on the streets when two million of its citizens were genuinely mourning the death of the Shiv Sena supremo, Balasaheb Thackeray. In fact, before I get into the main article, let me also first say a few things about the Mumbai bandh and the Balasaheb legacy of absolutist fear. Yes, post his death, the fear factor was surely there... and that was a key reason why, even without a formally announced bandh, there was a total bandh in Mumbai. Yes, I also believe that the rest of Maharashtra should have been more normal. However, it is also a fact that this vexing fear that we are talking about and such quasi-bandhs are not really the monopoly of Shiv Sainiks. Bangalore was at a standstill when Rajkumar died a few years ago; there have been bandhs and equal fear of SP goons in UP, and far more fear, door to door, all over West Bengal about CPM goons; and now the same insidious mantle is steadily being taken up by importunate Trinamool party cadres. In India, hero worship is a culture and the loud existence and fear of suppressive political goons almost a pathetic norm in every corner of the nation. What was however very different about Balasaheb Thackeray was that he was the only leader that we have seen – in the midst of all hypocrites and chameleons – who, as my colleague Sutanu wrote in his blog, was always perspicuously consistent. BJP leaders will agree; they have seen all bigwigs – from Omar Abdullah, Mamata Banerjee, Naveen Patnaik, Prafulla Mahanta, M. Karunanidhi, Chandrababu Naidu, Ram Vilas Paswan to J. Jayalalithaa – change sides from being BJP allies at one time, while Balasaheb, along with the Akali Dal, remained their only constant partners. Thus, his cult following has quite strong reasons, and it's a fact that the so called secular media has been harsher about the Shiv Sainik goons than about the Samajwadi and so called secular Marxist goons.
Having said that, it is shocking how a professor can be arrested in Bengal for forwarding a cartoon on Facebook; how a cartoonist can be arrested for making a cartoon on the government; and unbelievably, how a young girl – Shaheen Dhadha – can be arrested for posting something as basic as: "With all respect, every day, thousands of people die, but still the world moves on. Just due to one politician died a natural death, everyone just goes bonkers. They should know, we are resilient by force, not by choice. When was the last time, did anyone showed some respect or even a two-minute silence for Shaheed Bhagat Singh, Azad, Sukhdev or any of the people because of whom we are free-living Indians? Respect is earned, given, and definitely not forced. Today, Mumbai shuts down due to fear, not due to respect.[sic]" – while another girl can be arrested for liking the post! Shameful! Disgusting! Dictatorial!
I am appalled how power makes people go peremptorily crazy and intolerant. It's childish and gallingly immature of top leaders of this country to not have even a smattering ability to withstand cartoons made on them or to allow people to joke about them and vent their anger at their policies and thoughts, however correct the politicians might feel they are. At one point of time on Google, when you searched the word 'idiot', the name of 'George Bush' used to pop up on the first page. And why not? When he or Obama become the president of the United States, there are about 48% of Americans who are against them – from mild to extreme haters of their personality, policies, cult, and ideologies. And when these individuals go on the net and abuse, it's only logical that even the president of the most powerful nation becomes the most abused man on the internet. Same is the case with Wal-Mart, the largest corporation in the world; and the most abused one too. Our monocratic politicians and leaders need to realize this veridical truth and thank those 51% (often, as low as even 15%) who support them, due to whom they are in power. Our politicians should nurture these supporters and think of ways of doing outstanding work so that they can win the rest over, instead of being in the picayune illusion that arresting the naysayers will solve the problem. It never did; and even if it superficially did in the past, it never will in the new munificent age of internet freedom. And thank god for that, for freedom of speech and expression is the biggest cornerstone of and for an emancipated democracy and humanity. Our iniquitous politicians need to type "Barack Obama Jokes" on any search engine once to see how tolerant that man must be, a gentleman who is the President of the United States. From pestiferous dark humour to odious sarcasm to below-the-belt ripostes, Obama is the butt of all jokes, with numerous belittling joke sites on him and millions of individuals sharing them all the time. And it's this virtuous ability to never bother about who says what and the incumbent ability to keep doing great work and winning over more and more people and customers that make an Obama, a Bush, a Samsung and a Wal-Mart what they are. In fact, these are the greats who use all the disparaging criticism to their advantage by searching out the real areas for improvement.
However, since that kind of consummate maturity is unimaginable in our mostly illiterate, political class of goons and power-hungry monsters, it surely is time for the Supreme Court to expediently interfere and lay down clear-cut guidelines to clearly differentiate between what is freedom of speech and what is unacceptable slander punishable by law (because, after all, freedom of speech is also not the freedom to defame and insult mass sentiments in a public platform); and to define clear-cut guidelines on what police action can be taken and on what basis can one knock on the doors of the courts. This has to be done specifically for the new internet generation as the ability to express freely and convey one's thoughts to the world has taken on a completely new form in the internet world. And obviously, guidelines are required depending upon each country, its culture and levels of tolerance, because after all, when it comes to Julian Assange, even Americans don't seem to believe in freedom of speech!
Having said that, the biggest challenge that lies in front of us is the inability of our judges to understand, follow and fathom the new world of internet freedom and its possibilities and ramifications. They are mostly too old and too internet-unsavvy to really come to the right conclusions. Similar is the case with most of our old, outdated and intolerant politicians. I personally know of cases where certain judges, adjudicating on issues involving internet content, have openly confessed that they do not understand the internet world and that the parties should try to resolve the issue within themselves; this they've said without perhaps realizing that internet is the new place of war and virtual is the world where everything is being advertised, sold and traded in today's world. So, it's important that our judiciary engages unbiased and qualified trainers from reputed international universities to come and train our judges on the entire new web-world; so that, subsequently, they can then step in with clear-cut new guidelines. The guidelines themselves should be simple and easy to understand. It should bring a new wave of positivity, hope and freedom amongst today's youth with a conviction that they truly have the right to free speech. It should be similar to what the Supreme Court did with the national flag... In one sweeping punctilious judgement, the police and the administrators must be told about their limits on controlling the internet and where they can't interfere. Because as long as things are kept vague, knavish goons and dictators who are hiding behind the garb of elected politicians will make use of the confusion and try and instill fear in the minds of people; a Chidambaram could get a man arrested for a debatable tweet, while a Mamata Banerjee could get another man arrested for a completely non-issue of a cartoon. After all, in this land of immature and intolerant politicians, the Supreme Court is our only hope.

DR. ARINDim ON INDIAN POLITICS
Lessons on inner-party democracy from the American elections
15 November 2012 |Dr. Arindam on Indian Politics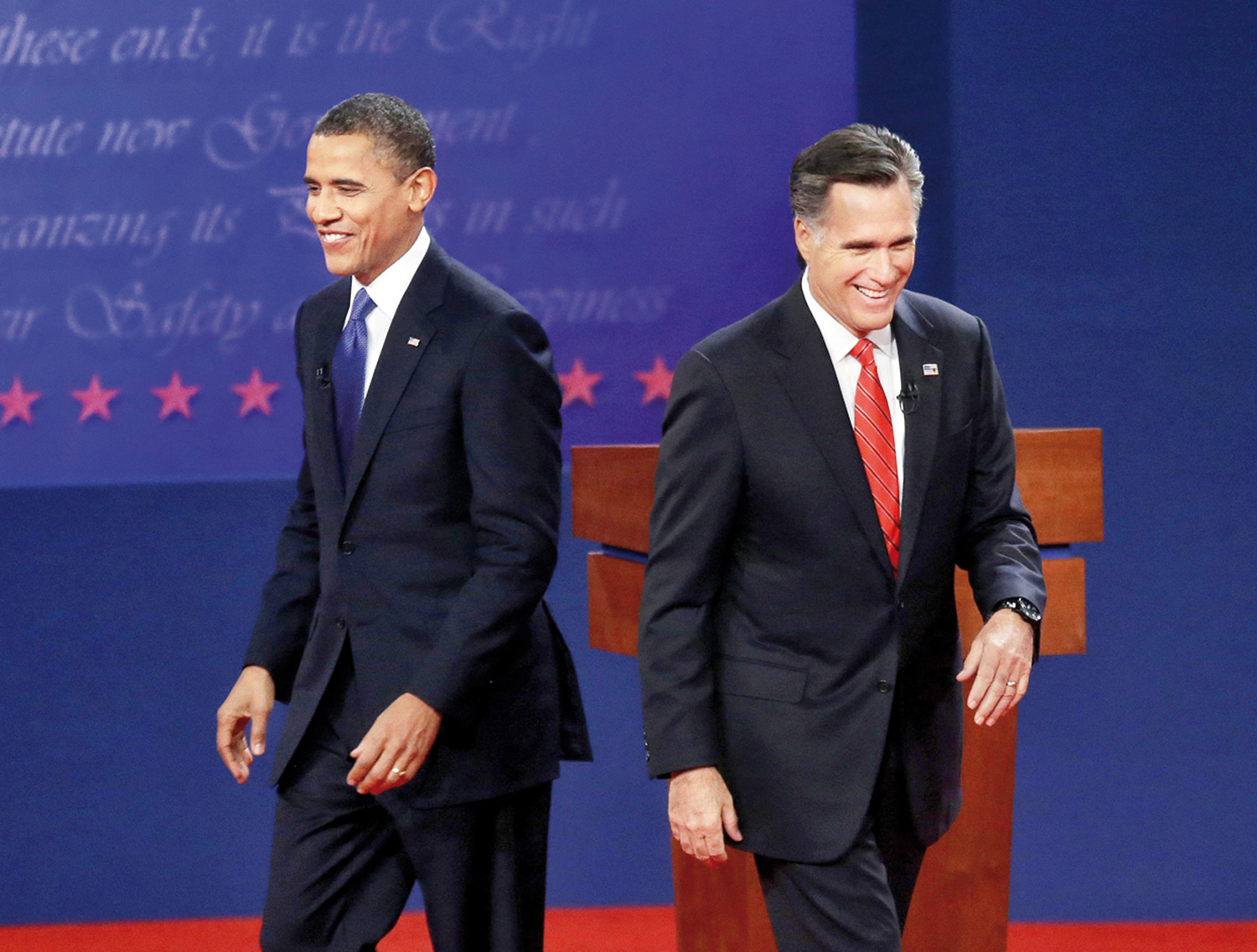 Today, India is at a critical juncture with all socio-economic as well as political ills engulfing the nation from almost all possible directions. Starting from a series of bribery scams that are being exposed, to our plummeting ranks in almost all economic indicators – everything corroborates the hope for the rise of a fourth front (considering the third front still exists and is potent) in the form of Arvind Kejriwal's political debut with India Against Corruption, along with an emerging coterie of social activists, who are gradually morphing the political landscape and are all collectively reshaping the political couture of the nation.
Without even an iota of apprehension, Kejriwal has been able to create a wave of passion and excitement among common Indians for a probable better political future. Through his campaign against political parties and leaders, he has been instrumental in giving a vent to the pent up anger of the public against the corrupt, inefficient and slothful political outfits. However, the top brass of such parties can get their feet wet and get away with it, because even today, there is a dearth of intra-party democracy in almost all political parties in India. This very opacity guards the elite big bosses of the parties, who thus can never be replaced from their esteemed chairs, which eventually provides an incubation environment to corruption, favouritism and intra-party dictatorship. The most potent example of such perceived bravado is the Indian National Congress's obsession with the Nehru-Gandhi family, whose grip on the party is absolute. Therefore, despite the Congress party and their allies getting embroiled in one expose' after another involving multibillion bucks, no eyebrows are raised and no fingers are pointed against its leadership from within. None of the Congress members have ever demanded explanations or enquires for the series of scams. The same is true for almost all political parties, except a few... in fact, except too few – which again is a temporary phenomenon. The dictatorial and dynastic rule of political parties is endemic to India; it is just the baton that gets passed from generation to generation.
The root cause for such a contest of attrition of democracy is that our Constitution does not enforce a structure for inner-party democracy and does not account for the fact that the electorate should have the right to choose the leader of every political party. This very loophole of our Constitution is undermined and exploited by almost every political party, who treat their fiefdom as a new business venture to stash up piles of cash and benefit their personal interest. Consequently, the recruitment and development of party members are not based on competencies but rather on loyalty and lobbying. The sycophancy syndrome is most potent with the INC, where they pamper the Gandhi family to the extent of shamelessness. Who can forget the former president Gyani Zail Singh who once said that if Indira Gandhi were to order him to sweep the floors, he would gladly do so with a broom! The same goes for most in the rank and file of the party. Their endless flaws are overlooked in return for their loyalty towards the Nehru-Gandhi family. While INC's sycophancy is renowned, BJP is no saint either. The leadership at the top has had their lineup loyalists who have been tolerated, nurtured and profited by their respective leaders. Here, candidates are 'selected', not 'elected'. One who is closer to the supreme leader of the party or adds to the party's coffers is generally raised up the ladder, and not the one who is competent and liked by the party members or the electorate – clearly, a completely non-democratic way of choosing a party member to contest a so-called democratic election.
This is in sharp contrast to the US political system, where, in a transparent and prudent manner, the Presidential candidates are elected by the electorate based on their policies, agenda and brinkmanship. It spells out the continuance of the American dream and why Americans are proud of their democracy, which is par excellence compared to ours. Their election system of deciding on the right candidate is not only empowering the electorate, but also empowering the grassroots level workers, who are the torchbearers of both participatory and populist cultures. They can even discuss and influence party policies to an extent unheard of in India and most other developing nations. The three nationally televised debates between Obama and Romney shaped the final public perception towards them; and such a debate is indubitably the most democratic way of laying one's claim towards presidency – and giving in to the public to cast their final choice.
It is difficult to understand why such a level playing ground is not created in India's political structure! Sometimes, even the prime ministerial candidate is not announced before the elections, keeping the electorate in the dark! The eulogy of Obama's victory notwithstanding, India has every reason to learn a thing or two from America about how partisan battles are fought in a country's election. Comprehending the importance of party-transparency, China (a country infamous for its non-democratic setup) has adopted an open-cadre system for selecting party members and is promoting intra-party democracy since the last one decade. Similarly, the electoral process is quite transparent and clean in Europe, with corruption, scams and scandals even lower than those in US! That's because in the peaceful, prosperous and impeccably literate European nations, the electorate will not tolerate tainted and crooked leaders to run the show, quite unlike India.
India is not Europe; it differs substantially in terms of size, population density, demographics, education and income levels. Here, the political elite remain in power as long as they want; and thus, more is the chance of oligarchic strains appearing with time. For example, Jawaharlal Nehru ruled for 17 years and Indira Gandhi for 11 years. A Constitutional curb to the tenure of the President/Prime Minister – similar to the 22nd Amendment to the US Constitution, which limits the number of years (to eight) that a single person can hold the Presidential post – would halt this phenomenon and drive a leader genuinely towards working for the public. Too much power in the hands of one or two individuals can upset the balance of power and set the ball rolling towards the Great Indian Loot – as has been the case for India, which has been mired by one after the other deals involving union ministers, bureaucrats and big businesses. That is why most countries of the world – even those including the banana republics in Africa and Asia (like Burundi, Rwanda, Sierra Leone and Afghanistan) – have enacted tenure limits in their respective constitutions. While Burundi and Sierra Leone have a cap of two five-year terms, Rwanda has a cap of two seven-year terms. The new democracies in Eastern Europe and Central Asia, post scrapping their Soviet era political systems, too have restrictions in the tenures of their heads of state.
If that is the norm, and justifiably so, then the lack of a term limit in India is indeed standing in the way of a very efficient and challenge-free democracy in India. The tenure limit should be clubbed with an age cap as well – so that young, energetic and idealist leaders with fresh ideas can chip in and make a mark, similar to the expectations that surround the likes of Arvind Kejriwal. Those like Atal Bihari Vajpayee or even Jyoti Basu of West Bengal were almost bedridden in their final days in office. That is a liability for any government and for the country as a whole! The benchmark should be the likes of John F Kennedy, Bill Clinton or even Barack Obama who infused fresh verve into the social, economic and political system of America with their respective doses of great leadership. For a nation to steer towards real democracy, this very dichotomy of incubating a non-democratic party setup in a democratic system must be instantly and constitutionally erased. Or else, the electorate of the nation would keep electing parties and not visionaries!
DR. ARINDim ON INDIAN POLITICS
Why BJP can't afford to lose Gadkari!
08 November 2012 |Dr. Arindam on Indian Politics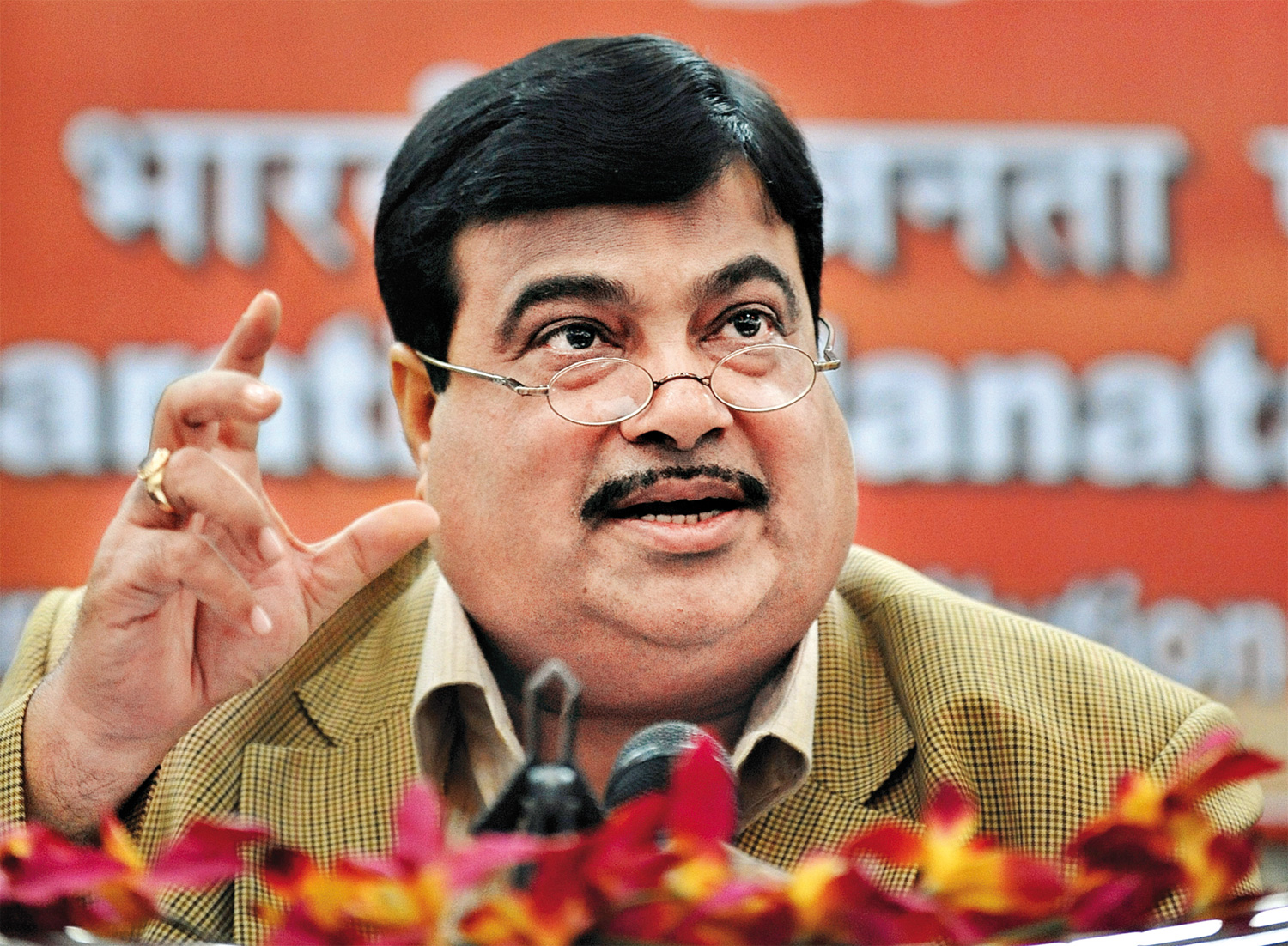 That Congress is digging its own grave is too apparent. That it is a party full of unbelievably corrupt is also something that is established in public perception. And that win-or-lose, Arvind Kejriwal has been the man responsible for giving the maximum dent to Congress' image in its entire history is also established! However, what is most amusing is how, during this entire fall and fall of Congress in public perception, BJP has remained a mute spectator, gaining nothing out of the whole issue.
In fact, they have been also busy digging their own grave! Every time a state-level leader with a mass following becomes powerful in BJP and acquires a stature, the big guys in Delhi seem to be too intent to kill that rise. Look at what happened to Kalyan Singh, the low-caste leader who actually helped BJP win a majority – the first and only time – in UP. He was thrown out. Look at what happened to Uma Bharti, the lady who unseated and threw out popular Digvijay Singh from power in MP. She too was eventually thrown out. Look at how they have treated Vasundhara Raje, the lady who won them Rajasthan. She has been humiliated. Look at Yeddyurappa – conceded he has been corrupt, but he was the man who won Karnataka for the BJP... He has also been effectively thrown out. And the worst of all, look at Narendra Modi, where those are BJP leaders from Delhi who have spread rumours that he is not a fit candidate to be PM.
Strange indeed are the ways of BJP wherein Raman Singh and Shivraj Singh are the only two who seem to have understood the art of staying alive in the party by not showing their might around too much! It seems that some Delhi-based BJP leaders, who apparently can win the maximum Rajya Sabha elections, are dictating terms in the party, which – unlike the Congress – seemed to be having inner party democracy in reality. For a fact, BJP is not a mother-and-son or father-and-daughter party, where anything and everything can be manipulated. However, the Delhi-based few apparently have become masters at manipulating the Delhi-based 24x7 media – which lives on hysteria and worse – and having their way. Thus, in the middle of all the Congress-bashing – when Kejriwal was in a hurry to prove that he was not a BJP man and therefore, without finishing off his Robert Vadra issue, went looking for something against BJP – Gadkari seemed to have become the collateral damage!
It suited the interests of the Delhi-based leaders of BJP, as well as the media. The Delhi-based leaders wanted Gadkari out of the way ever since he was slotted for a second term, since the fact is that with every passing day, they fear that in the eventuality of a likely BJP win, Gadkari might actually emerge as the real PM candidate. And the media found it convenient to target Gadkari, because writing about Vadra was giving them loose motions! So we have a situation where – too relieved at the chance of forgetting Vadra – not a single journalist actually went through the track record of Gadkari as a Minister in the Shiv Sena-BJP government of 1995 to 1999, but filed stories based on half-baked leaks given by not just patriarchs of Congress, but worse, even the senior-most patriarchs from the BJP – who, instead of retiring, are still nurturing ambitions of becoming the PM. The fact is that even if Gadkari made his drivers the Directors of his companies, as long as it is legal, there is nothing that can be proven or held against him. It's common business practice to have directors who can be trusted – and who will sign on the papers that you want them to! And it's just a pity that Gadkari had only his drivers on whom he could place his maximum trust! Experts actually believe that the company law board will find nothing illegal in his companies or their board practices.
To give Gadkari his due, he is perhaps BJP's only real visionary leader at this point of time. He is educated and is a hands-on entrepreneur whose entrepreneurial ventures have mostly focussed on rural employment. He has a child-like enthusiasm for things and has no qualms about being a businessman, and says openly that you can't do social work on an empty stomach. Gadkari's stint as the Minister of PWD in Maharashtra saw sweeping changes from the top to bottom, and he created a record in terms of roads built during his tenure, including the Mumbai-Pune highway! Recent controversies apart, very personally speaking, I haven't come across many political leaders with a social vision like his. He can rattle off the benefits of solar energy to sewage water power generation and can detail down their cost benefit analysis on his fingertips. He can talk of bio-fuel, its costs and its advantages like no politician can. He can explain the benefits of privatisation wherever required with as much ease as he can explain advantages of social entrepreneurship. He is that rarest of rare educated politician who can use terms like IRR with full confidence while explaining cost-benefits of rural entrepreneurship ventures.
Anyone who has ever met him will say that he is amongst the most learned and able communicators in BJP and one with a genuine, social vision for India. He has been a grassroots leader and has not become the President of BJP for nothing. Sure, the BJP can eject Gadkari based on news reports that are Delhi-centric. But can BJP do without Gadkari in the long run if the Delhi cabal keeps throwing out state leaders one after the other? Perhaps no. At a time when BJP seems poised to win the next elections – and there is a clear conspiracy to keep Modi out of the Centre – its Gadkari who might become their real saviour. And why not? After all, who wouldn't love a man who is enough well read to quote with a smile the profound words of John F Kennedy – "American roads are good not because America is rich; but America is rich because American roads are good." In such words rest not just his ability to speak but also his vision for tomorrow's India. I doubt if BJP can afford to lose a leader like him to media-created hype.

DR. ARINDim ON INDIAN POLITICS
It just takes one Arvind Kejriwal! Sadly, there is only one!
01 November 2012 |Dr. Arindam on Indian Politics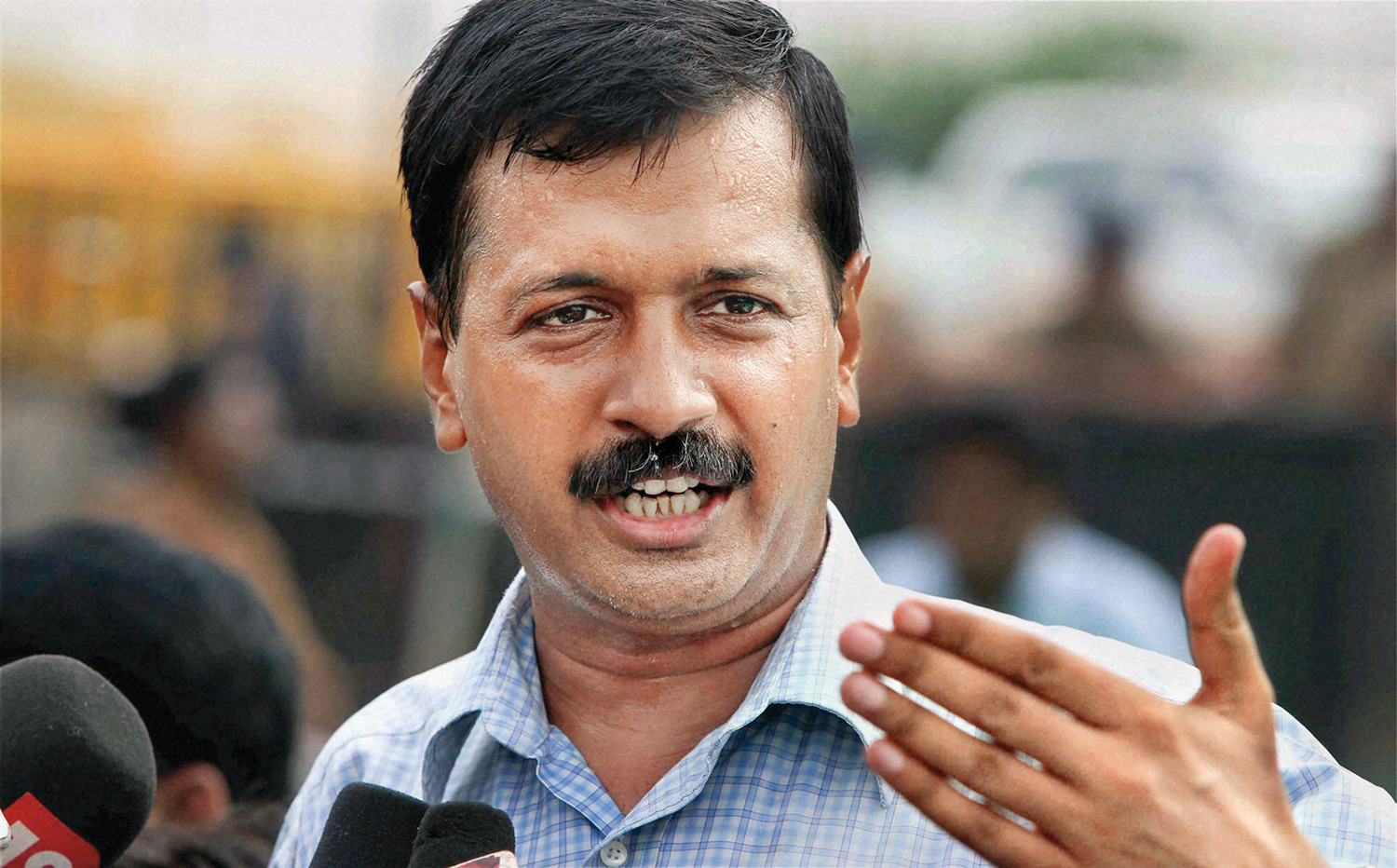 Arvind Kejriwal's series of attacks reminds me of a tale by Hans Christian Andersen, 'The Emperor's New Clothes', where two weavers design a new attire for the emperor that, they tell the emperor, will be only visible to those who are honest and loyal. The emperor subsequently dons the 'attire' to test his subjects' loyalty, much to the amusement of his citizenry. Arvind Kejriwal, like the child who laughed at the emperor and dared to shout that the emperor is actually parading naked, is ripping out the false masks from the faces of many such self-proclaimed political and corporate emperors and has dared to show their real faces to the world.
Arvind Kejriwal's storm of lethal revelations against the alleged corrupt political parties, Congress and BJP, has upset the tricky equations between the government and industry and their nexus that has been regularly facilitated by the incumbent parties. He has set the tone that is becoming increasingly uncomfortable and scary for mainstream political parties, who could have earlier afforded to patch-up over such common vices. It all started with the most coveted Robert Vadra. For years now, people in media and everyone else with an idea of things around, had been whispering about his deals. And it's not just about DLF, but about many other big, realty companies! However, in spite of almost all real-estate owners and politicians being conversant with the Vadra-DLF knot, none ever tried to question this fixture. Arvind had the courage to come out with it in public and with proof! He reiterated that DLF granted favours to Robert Vadra wherein Vadra used black money worth Rs 500 crore to purchase properties. In return, DLF gave an interest-free loan of Rs 65 crore to Vadra and Co. Moreover, numerous discounted residential flats were gifted to Vadra and Co. in Gurgaon, Haryana. Given the fact that Vadra is closely 'related' with Congress, the party's powers-that-be in Haryana gave land meant for public utilities (and from the green belt) to DLF with easy clearances for an express-lane as well.
After Robert, Arvind went out to less significant exposés concerning Salman Khurshid and Nitin Gadkari – though strangely, while the Vadra case was buried by the media in a couple of days, and Khurshid's in two more days, Nitin Gadkari's relatively less consequential business deals are something the media seems to have taken an excessive liking for! While the other allegations concern misusing public money, Gadkari's seem more of private business dealings. However, corruption is corruption. And the biggest storm that was unexpected in the corridors of crony capitalists came on October 31, 2012. In a press conference, the activist-turned-politician Kejriwal tagged the Reliance-politicians' nexus as crony capitalism – again, this was something everyone was always speaking of – and pointed out how the entire political spectrum, not just Congress, extended undue favours to Reliance – of course, Congress in particular. All these parties are in fact – in Kejriwal's articulation – in Mukesh Ambani's pocket. The press release by Kejriwal's India Against Corruption, published by many media houses, mentions, "RIL takes away more than 80% of profits and the government gets less than 20 per cent of profits." Kejriwal also adds that Reliance gained Rs 1 lakh crore by plundering the country's resources. He also accused Reliance of placing students in the Ministry of Petroleum and Natural Gas for their own benefits, and further accused RIL of selecting the Petroleum Minister.
Arvind's tricky and difficult corruption questions are bringing out names that were beyond our wildest imagination, beyond suspicion, and names that were once sacrosanct. For example, Manmohan Singh – who was always given a clean chit even by his ardent critics – has been accused by Kejriwal of being overtly sympathetic and soft on Mukesh Ambani. He further alleged that the PM referred Reliance's demand for hiking the gas price midway through the contract to the Accountant General, when such freebies were not considered for even NTPC! The contract for supplying gas to state-owned power plants in the Krishna Godavari Basin, which is allotted to Reliance, echoes of nepotism and corruption. It all started with the NDA government, where the price of gas was fixed at $2.5 per unit for the next 17 years to be supplied to the state owned NTPC; but Reliance revised the rate – initially to $4.25 per unit in 2007 – and then showed its intent of charging $14.24 per unit. All this had the blessings of Manmohan Singh. Kejriwal further exposed how the PM did not raise any concerns even after Reliance broke the contract deal and stopped producing the required 80 mmscmd of gas. The only person in the ministry to raise objections to the guile of Reliance was the former petroleum minister, Jaipal Reddy, who was sacked from his office – for all the obvious reasons. Jaipal Reddy's honesty in not accepting bribes from Reliance and instead, his act of slapping a notice penalizing them with Rs.7000 crore, was literally putting a cat among pigeons – or rather, a pigeon amongst a group of cats – and he eventually had to pay for his attitude. Kejriwal has consistently maintained that the Prime Minister is complicit in this corruption seesaw. Kejriwal's allegations further state that, in a similar vein, Mani Shankar Iyer was replaced by Murli Deora in 2006, because the latter was cozier with Mukesh Ambani and had no qualms in raising the gas price from $2.34 per mmBTU to $4.2 per mmBTU. Interestingly, gradually, all voices against Mukesh Ambani were locked up in a closed room where the chairs were replaced with the ones who were aides of Ambani and Co.
The bigger issue – other than the big name-game that Kejriwal has begun – is actually beyond Mukesh and Robert. It is this game of looting the nation that The Sunday Indian has been highlighting since inception without a break. It is about land acquisitions and SEZs; it is about iron ore and coal mines; it is about mobile phone spectrums, power distribution and tariffs; it is about nuclear plants… It is about everything to do with natural resources and national interests. In each such case, the State is acting against the aam aadmi brazenly and in favour of the corporate class, giving rise to crony capitalism. Sadly, on its own, the media mostly gossips about such things in whispers, till activists and brave souls like Kejriwal force them to raise these issues.
Kejriwal's rise with his organization, India Against Corruption, is in real terms almost like an uprising and a wave of revolutions that has the potential to remake India; that is, if Arvind can sustain this momentum. Many even think that by taking Robert Vadra and Mukesh Ambani head on, Kejriwal has virtually sent a challenge – kill me if you can! Against popular perception – that you will be finished if you take on such sacrosanct names – Kejriwal has become a symbol of focussed and cool-headed bravery, speaking each time with compelling logic and supporting evidence, and that's where he scores. And he is using the media very intelligently indeed! Today, even getting rid of him has become a very difficult option – as then, Kejriwal's dream of Tahrir Square in India might really come true. A small murder case of Jessica Lal with the family having hardly anyone ready to battle for them, was converted into a massive movement. Kejriwal is definitely not an individual that people would not battle for. In his fight for supremacy in the Indian polity, there is one drawback that is intrinsic to India's deficient dynamics – and that is, how many people out of our 1.2 billion plus citizens are actually listening to his speeches? Unlike Congress and BJP, Arvind does not have a huge cadre or force to penetrate every nook and corner of the country and influence the voters. Therefore, with limited wherewithal, he has to depend on TV and print penetration; and this limits his impact in the country. However, his tendency to unearth the naked truth and open secrets surrounding India's ghoulish network of corruption has vast implications for India and the region as a whole. It is clearly the start of a long-drawn battle towards cleansing India. And by taking the corrupt so bravely head on, Kejriwal has shown that it just takes one Kejriwal to change the status quo. Sadly – as of now, it seems – there is only one.
DR. ARINDim ON INDIAN POLITICS
Is even Aroon Purie not worth defending?
18 October 2012 | Dr. Arindam on Indian Politics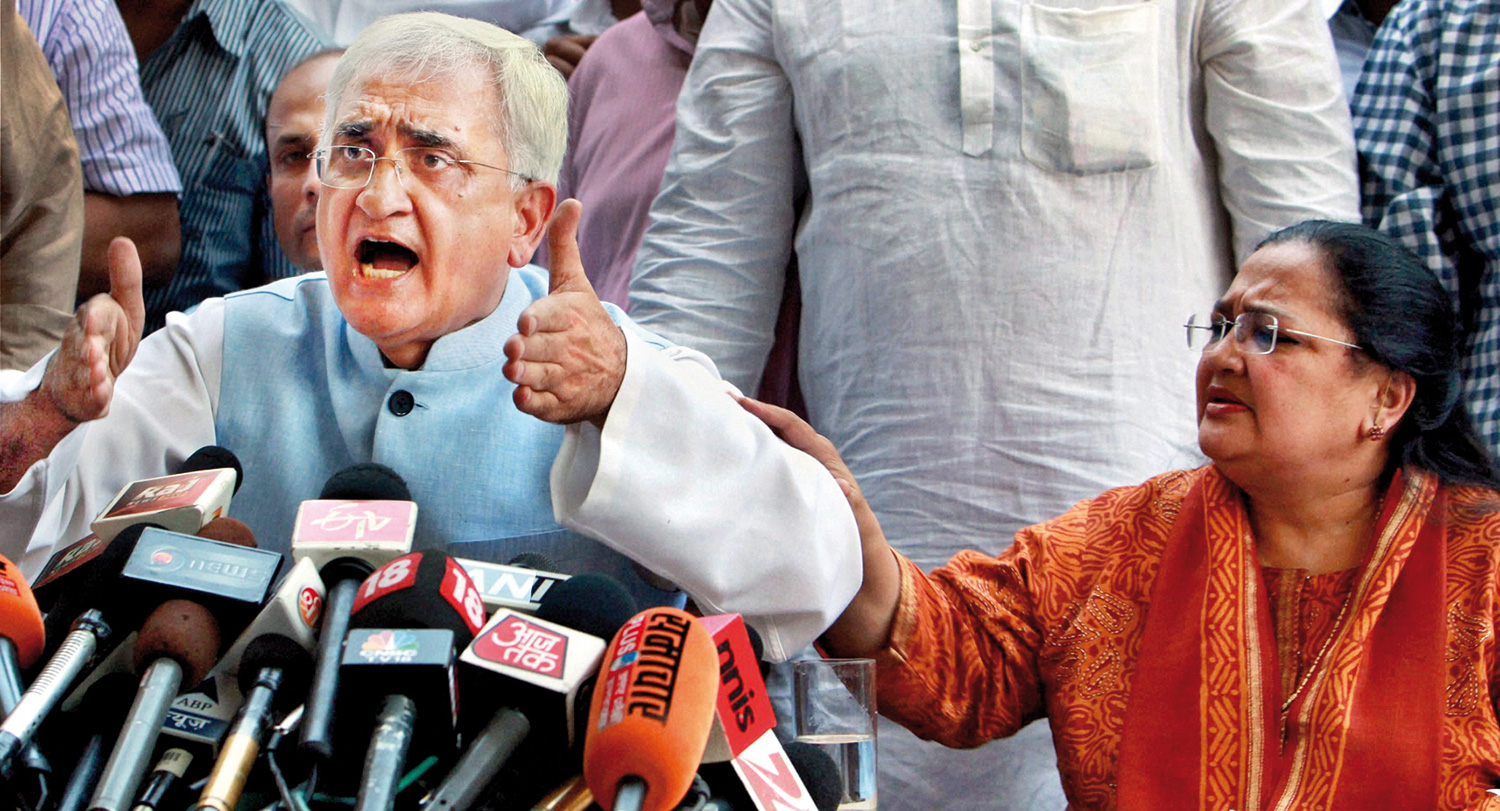 I rarely watch TV as I don't have one on my floor of our house! However, when there is some breaking news, my father calls me down to the ground floor (where he stays) to watch the same with him. So I really had no idea about the Union Law Minister Salman Khurshid, a man I like, holding a press conference last Sunday where he lost his temper at some journalists. Of course, I was aware of the allegations made against the Zakir Hussain Trust about some hanky panky with government funds meant for physically challenged people. I also knew there was something about forged signatures of top officials of the Uttar Pradesh government. My first reaction was: this must be mere politics. But I was forced to take notice when dad told me that Arvind Kejriwal, the activist turned politician, is taking this issue seriously and raising serious questions about the integrity of the Union Law Minister on TV. If nothing else, the activist turned politician at least deserves our respect for his amazing display of guts and gumption.
A colleague then sent me a clip of the press conference where the Law Minister is clearly telling a journalist that he will see him in court. My fault, but once again I thought that this was more entertainment than news. But I did sit with my father and switch some channels that night, and I did read the newspapers more carefully the next day. And I was horrified. Louise Fernandes Khurshid, the wife of the Union Law Minister and the person who actually runs the Zakir Hussain Trust, has filed a Rs 100 crore civil defamation case against the two channels Aaj Tak and Headlines Today. Nothing surprising about that, for every Indian has the right to file a defamation case if he or she feels aggrieved. But what was horrifying for me was the manner in which the promotor of the group who also publishes India Today, Aroon Purie, was personally targeted. It was genuinely shocking. We had journalists asking Salman Khurshid whether he will resign from his post till an independent enquiry clears his name. He blithely replied that he would resign if Aroon Purie, the promotor of the India Today group, also resigned and if there was an enquiry against Purie and his group. Most horrifying: I found hardly any support in the media fraternity for Aroon Purie and his India Today group. Just imagine the rotten and extremely dangerous precedent this is setting: if, for example, The Hindu were to publish some exposé against any minister, the minister could demand an enquiry against N. Ram. If NDTV were to show an investigative piece against Nitin Gadkari, he would demand an enquiry against Pranoy Roy. If The Times of India were to reveal something embarrassing about any powerful person, then he or she will surely demand an enquiry against Samir and Vineet Jain... I could just go on and on...
Really, my concern is not about Aroon Purie, N. Ram, Prannoy Roy, Subhash Chandra and other media owners. I am sure they have the resources and the manpower to look after themselves. My concern is: if our democracy has descended to such a level where those in power can now openly and brazenly threaten media owners, what will happen to the journalists? And what will happen to the profession of journalism that we still proudly call the fourth estate? Politicians used to always get behind media houses, and our media house has been a victim of that too, but it was never so blatant and open. Already, journalism in India seems to be under a kind of siege, and the abovementioned threats can completely destroy whatever independence and guts the Indian media still seems to posses.
And really strange: why aren't all journalists and media management groups coming out openly in support of Aroon Purie and his group? Have we become that accustomed to playing it safe? I have nothing against Salman Khurshid (though as I write this, I am shocked to hear allegations of his latest and open threats to Arvind Kejriwal warning him against coming to his constituency). But surely, my conscience tells me that he cannot be the Union Law Minister and bully a media house like that. Why can't each and every media house and all the organizations that represent journalists and media houses say they are solidly behind Aroon Purie? I am not asking them to fight legal cases on behalf of Aroon Purie and his group. But surely, at least some expression of solidarity is badly required. No journalist or media house disagrees with the statement that – whatever the causes and reasons – this is one of the most corrupt governments that India has seen. All journalists and media houses also agree that this government tries hard to use fair and foul means to muzzle the media whenever a new scam is exposed. So why not take a stand in support of a person who is one of the best representatives of media in this country? People are talking about the distinguished career of the Union Law Minister. What about the distinguished career of Aroon Purie? Here is a man who started with just one magazine called India Today and has by now built one of the most successful media enterprises in the country. His group is successfully running magazines, newspapers, television channels, radio stations and Internet platforms. His group has an outstanding track record of success and more importantly ethical success. If fellow journalists are hesitant to defend even this kind of track record, surely there is something really rotten in journalism.
I was astonished to watch a news program where the editor of Headlines Today, Rahul Kanwal, was defending his reporters for being too aggressive at the Salman Khurshid press conference, yet actually was sort of apologizing for their behaviour. What depths of nonsense have we sunk to? Surely the real and true job of a journalist is to be aggressive, combative and even offensive. Surely his or her job is not to be nice and polite and respectful. In that same news program, I saw the Chairman of the Press Council of India, Justice M.Katju, actually looking smug and selfsatisfied even as he repeated his demand that news channels must come under some or the other regulatory authority. Just imagine, here was a guy openly telling a bunch of journalists that he wanted to take away their freedom of speech; and here were the journalists arguing with each other, instead of telling the honourable justice to go take a walk! Truly amazing times we are living in. The funny thing is: the same media professionals who are focussing more on the distinguished career of Mr Khurshid than the alleged, blatant forgeries related to his trust, become very aggressive and offensive when it comes to leaders who are not members of the Congress. Just look at the glee with which they pounce upon anything remotely negative about Narendra Modi and savage him as some kind of beast. Surely, he too has a distinguished career, doesn't he?
I am feeling sorry but I am inclined to believe what some of my colleagues have been telling me. It is actually not the "media" that is playing the role of a watchdog. It is actually activists and an active judiciary who are exposing scams; and the media is being forced to highlight them when there is no other choice. Of course, the same media quickly forgets about these exposes and stories. As I write this, who is talking about Coal-gate, and worse, even about Robert Vadra anymore?
This is a truly sad state of affairs. But I must do my small bit. I have always liked and admired Aroon Purie for his kind of journalism and entrepreneurship. His group has not broken a story on the secret sex life of a politician. His group is not being targeted because of a steamy story on Bollywood heroines and starlets. His group is not being hounded for creating "communal disharmony" – whatever that means. His group is not in the dock for writing or airing anything that is "anti-national" – whatever that too means. Aroon Purie is now being hounded for what any media house promotor and owner should do. And that is, to nurture and encourage genuine journalism where facts are more important than reputations, where commitment to sincerity is more important than fear of power and where people in powerful positions must accept that journalists and media houses are not allies but potential adversaries. For all these things, and much more, I openly stand behind Aroon Purie and support him. I hope and pray others too will do the same, at least for the sake of their profession and livelihood if nothing else.
DR. ARINDim ON INDIAN POLITICS
Six years of The Sunday Indian and six defining changes in India
11 October 2012 | Dr. Arindam on Indian Politics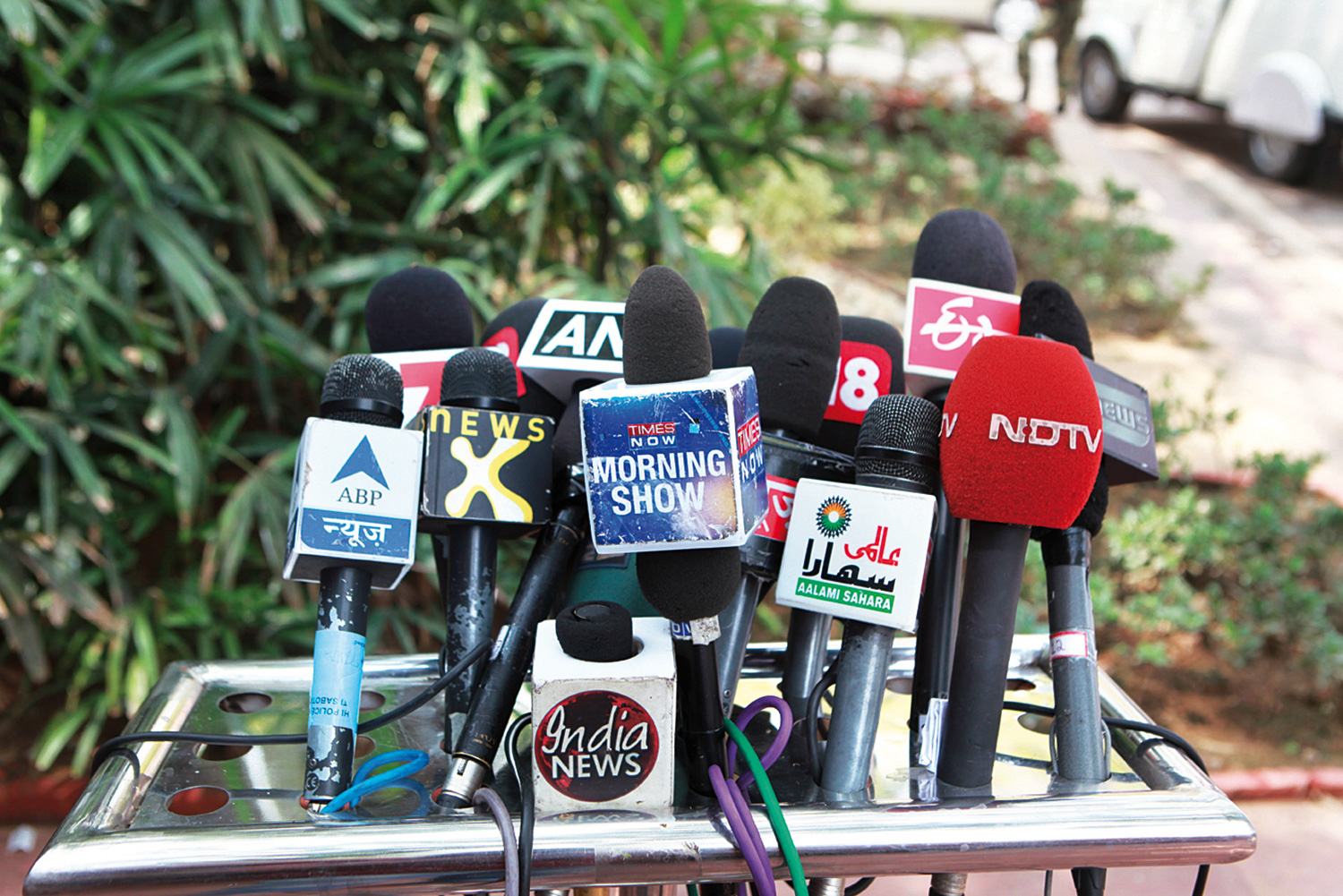 These have been truly turbulent years. Between then and now, we have seen Mayawati sweep Uttar Pradesh and then lose it badly. Between then and now, India has miserably lost the Cricket World Cup and then won it handsomely. Between then and now, the Indian economy has changed from being a rampaging elephant to a caged tiger once again. Between then and now, the three Khans of Bollywood have further cemented their supremacy over the box office. Between then and now, Rahul Gandhi has been transformed from being the latest Great White Hope to a question mark and an enigma. Between then and now, the loot and plunder of natural resources through crony capitalism have gathered momentum. Between then and now, Ratan Tata has endured the disgrace of Singur to fade triumphantly into retirement. Between then and now, Mamata Didi has remained Mamata Didi... So much has happened over the last six years that it would require many multiple books to chronicle contemporary history. And my readers know I do not write history books :-) And yet, I have identified six major and defining trends of the last few years that will have a lasting impact on India for at least another decade. In no order of preference and importance, here is my list:
1: Good governance gets pro-incumbency verdicts: In 2005, when my team and I had started planning the launch of The Sunday Indian – after having launched Business & Economy and 4Ps Business & Marketing – Nitish Kumar narrowly failed to achieve his dream of becoming the Bihar Chief Minister. In 2006, when this magazine was launched, Nitish Kumar won a decisive verdict. In 2011, he won an even more decisive verdict. So much so that people are now openly talking of his ambitions to be Prime Minister. Ditto for Narendra Modi. Barring a miracle for the Congress, Modi is all set to win Gujarat for the third successive time. Like Nitish, he too is a contender for the post of Prime Minister. Sheila Dixit and Naveen Patnaik have already won three successive elections in Delhi and Odisha respectively. The incumbent Left Front in Kerala almost pulled off a shock victory over Congress last year, losing the assembly by just one seat. The Akali Dal-BJP combine achieved what was thought impossible: winning a second successive term in Punjab. And it does look like Shiv Raj Chauhan and Raman Singh will win their third successive elections in Madhya Pradesh and Chattisgarh next year. It is not as if all incumbent governments are winning. The DMK-Congress alliance was humiliated in Tamil Nadu last year; Mayawati lost badly in UP this year; the BJP lost Rajasthan in 2008; and the Congress was trounced in Goa this year. I really don't need to add more. If the voter thinks you are delivering decent governance, you have her support.
2: The high and mighty are going behind bars: In 2006, when the first issue of The Sunday Indian hit the stands, there was mounting anger against the manner in which the alleged killers of Priyadarshini Mattoo, Jessica Lal and Nitish Katara were using their proximity to power and privileges to get away scot free. Activists and the media launched many a campaign against this miscarriage of justice. Within a short while of The Sunday Indian being launched, Santosh Singh, Manu Sharma and Vikas Yadav were all convicted to life sentences. Around that time, the formidable and geared strongman of Siwan in Bihar, Mohammad Shahabuddin, was convicted to multiple life sentences. So was former minister and Uttar Pradesh strongman Amarmani Tripathi for the murder of Madhumita Shukla. A little after Americans realized in late October that their economy was in a shambles and many of their corporate icons were scam artists, Indians got their homemade Ramalingam Raju of Satyam. And then came the avalanche of arrests in the 2G and Commonwealth Game scams. Two dollar billionaires and two Union Cabinet level ministers went behind bars, not to mention Kanimozhi, the daughter of the formidable UPA ally Karunanidhi. Around that time, a special court had convicted and sentenced a former MP in Odisha for the Kandhamal riots. Recently, a former minister of Gujarat Maya Kodnani has been sentenced to 28 years in jail for her role in the 2002 Gujarat riots. Sure, many high and mighty are still getting away. But the last six years have perhaps made them realize that they can actually go behind bars, no matter now much money they have and what connections they flaunt.
3: A communications revolution has transformed India: When we were thinking of a launch strategy and planning content for The Sunday Indian, the media was full of stories about the hurdles India was facing in achieving a target of 200 million mobile phone subscribers. How silly that looks in hindsight! We now have more than 900 million mobile phone connections; and despite the spate of scams and underhand deals, this is one sector that has truly transformed India. From cycle-rickshaw pullers to plumbers to tailors to small farmers to pushcart vendors, the mobile phone has become a powerful tool of empowerment and enhanced economic opportunities. I would say that the proliferation of mobile phones has been the most powerful, positive influence on genuine democracy since the days of Jaiprakash Narain in the 1970s. Of course, there are some who crib that mobile phones also mean mischief and that communal riots spread through provocative and inflammatory text messages. But that is nonsense. Mobile phones and social media don't cause riots. People do. Riots have been occurring even when we did not have mobile phones. In the coming six years, I think Internet connections too will spread as fast as mobile connections did in the previous six years. That will empower more and more Indians. Let millions of new mutinies be spread through millions of mobile phones and Internet connections!
4: Crony capitalism has intensified: All those who have read my columns and editorials over the last six years will know that I have never been impressed when Forbes or Fortune have announced yet another list of Indian billionaires. Barring a few honourable exceptions, virtually all the billionaires have been what I usually call blood billionaires. They have not created world-class products that can compete in global markets and they have not created a single brand that holds sway in global markets. They have mostly used their access to the State and their unique ability to "manage the environment" to grab land, spectrum, forests, mines, projects, PIL and gas fields and much more to plunder the country. Despite the repeated and vehement denials of the UPA regime and its cheerleaders in the media, it has been now conclusively established that the CAG was almost certainly right when it calculated the losses to the exchequer because of the 2G scam at 1.76 lakh cores. You can persuasively argue that the actual loss is less than 1.76 lakh crores. But even the most shameless sycophant of this regime can no longer deny that 2G represented crony capitalism at its worst. As does the now unravelling coal gate. As did the monumental fraud perpetrated on Indian citizens through the so called SEZ schemes. As did the monumental fraud perpetrated on Indian air passengers through the so called privatization of airports. I remember how some captains of India Inc. raised objections when a Rs 60,000 farm loan waiver was announced in 2008. More than 2 lakh farmers had already committed suicide by then in less than a decade or so. Corporate India's objections were visibly muted and then disappeared when someone pointed out that India Inc. was defaulting on loans worth more than Rs 10 lakh crores! Any way you look at it, crony capitalism has been the biggest blight to plague India in the last years. And sadly, despite an aggressive CAG and stinging indictments and verdicts from even the Supreme Court, I don't see it vanishing in the next years.
5: The dynasty debate is closed: Immediately after the UPA won a historic mandate in May 2009, this magazine came out with a cover headline that stated: "The dynasty debate is closed". Quite simply, dynasties are here to stay in India in the foreseeable future. Rahul Gandhi is being cajoled and pressurized to take his "rightful place". Akhilesh Yadav has taken over as the Chief Minister of Uttar Pradesh. Sukhbir Singh Badal is the de facto chief minister of Punjab. The sons and daughters of Karunanidhi are fighting over succession; just as Raj Thackeray and Uddhav Thackeray are fighting over the legacy of Balasaheb. The daughter of Sharad Pawar, Supriya Sule, seems to be fighting with her cousin brother Ajit Pawar. Omar Abdullah effortlessly replaced father Farooq Abdullah in Kashmir. A recent analysis indicated that almost every Lok Sabha MP of the Congress under 35 years of age belongs to a political dynasty. All political parties have been infected by this bug, except the Communists perhaps. There are some who seemed to have succeeded in fusing both political and business dynasties. O.P Jindal was a businessman who took to active politics in the later stages of his life. His son Naveen Jindal now not only controls a huge chunk of Jindal business empire, but is also a Congress Lok Sabha MP! Dynasties have become the norm in every sphere in India. You will rarely hear of promotor families ceding management control to professionals in India Inc., the way it has often happened in the US and Europe. Look at even Bollywood and see how the roster of stars and superstars is dominated by dynasties! Aamir, Salman, Hrithik, Ranbir, Shahid... I could just go on and on. But let me point out something interesting here. In Bollywood, belonging to a dynasty doesn't guarantee box office success. Many have flopped miserably despite repeated attempts by their families to push them. You see, there is a free market out there and the moviegoer has a genuine, democratic choice! I don't see something similar in Indian politics! That goes to show how shallow our so called electoral democracy actually is!
6: Media is a necessary evil: Like communications, the media has virtually exploded across the length and breadth of India in the last six years. Print, TV, Digital, radio, online, national, regional, local – you will find media flourishing across all platforms. Often, this cacophonous and headline-chasing media does things which appear unforgivable in hindsight. We all remember vividly how news TV channels competed madly with each other to cover the 26/11 outrage. Recently, the Supreme Court, while upholding the death sentence for terrorist Ajmal Kasab, slammed them for their breathless and senseless coverage, going so far as to say that their antics actually helped the terrorists cause more havoc. That is the downside. There are enormous pluses too. Without an active and loud media, there is every chance that the likes of Manu Sharma, Santosh Singh, Amarmani Tripathi and Maya Kodnani would not have faced judicial music behind bars. The proliferation of media across all platforms has made it even more difficult – some say impossible – for the powerful to "manage the media" as they have done so successfully in the past by either hiding scams or by gradually diverting attention from them. There is always a blogger out there somewhere who will write what the mainstream media has been persuaded not to write or talk about. Thousands will comment and retweet to an extent that mainstream media is then forced to break its studied silence. We have a unique situation where top media personalities are actually advocating restrictions on social media. Of course, there can be no doubt that many misuse social media platforms or peddle personal hatreds and prejudices and think nothing of abusing people and tarnishing their reputations. Perhaps a more transparent, fair and effective implementation of libel and defamation laws will help here. But there is simply no denying it. You may love it or hate it; but you cannot ignore it. Like politicians, it is a necessary evil to be found in democracies!

DR. ARINDim ON INDIAN POLITICS
Why nobody believes that this government is bold, reformist or pro-aam admi
20 September 2012 | Dr. Arindam on Indian Politics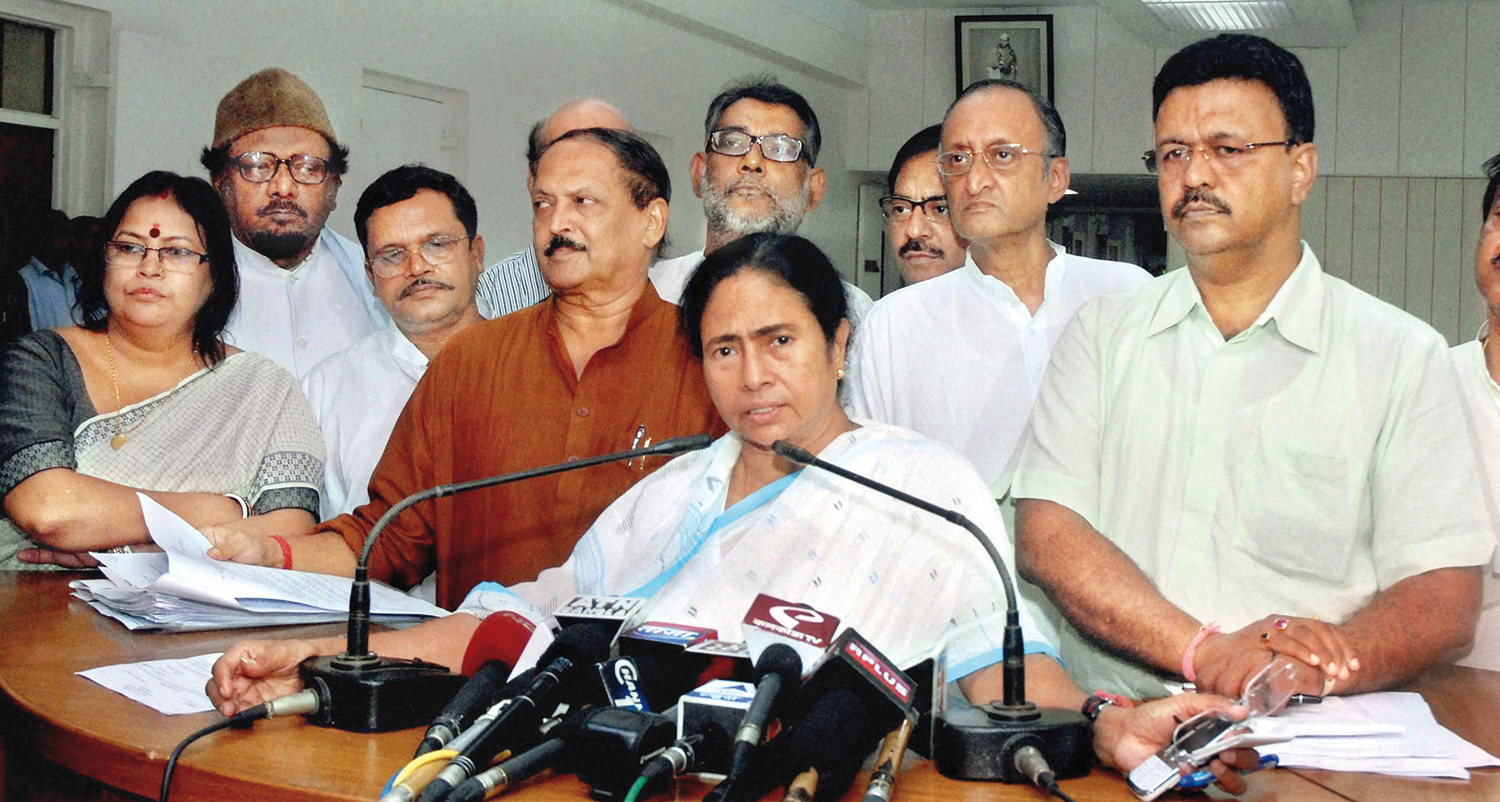 So the fiery and often unpredictable "Didi" of Indian politics, Mamata Banerjee is all set to do what many felt was inevitable. Even as I write this, I honestly don't know if the Trinamool Congress will actually walk out of the UPA or not. Nor do I know how Mulayam Singh Yadav, Mayawati and Karunanidhi will act. Some friends tell me that the countdown to the end of this UPA regime has begun and that it is a matter of time before the Manmohan Singh government falls without completing its full term. Some other friends tell me that the Congress has legendary "management" skills in this field and will ride out of the storm. They point out to how a minority Manmohan Singh government won the trust vote in 2008 and how a minority P.V. Narashima Rao government won the trust vote in 1992.
I really don't believe that the survival-or-not of the UPA government is the most significant problem confronting India at this time. I think the real problem and the real challenge is the direction that economic policy making is taking in the country. Let us look at the grievances publicly aired by Mamata Banerjee. She has slammed the UPA government as being anti-people and is convinced that the diesel price hike, the rationing of LPG cylinders and allowing FDI in multi-brand retail will harm the common man of India. If they are actually harmful for common Indians, then I am all for the stance taken by Didi.
The thing is, I have repeatedly said that India is awash with unnecessary and unsustainable subsidies. I have repeatedly said that we have to both reduce and eliminate subsidies that often end up being gobbled up by the rich instead of the poor for which they are meant. So in principle, I would tend to agree with a reduction of subsidies for both diesel and LPG. But the problem is the manner in which this UPA government has been behaving since 2009. It has been so brazenly practising crony capitalism that nobody believes it when it talks about good intentions. Let me just give one example of how the common Indian views this latest LPG controversy. The latest decision stipulates that a family will be entitled to just one subsidized LPG cylinder every two months. Any cylinders required beyond this limit need to be purchased at market prices. The government claims that an average family uses one cylinder every two months. That is absolute nonsense. An average family almost always uses one LPG cylinder every month. Worse, this arbitrary decision – given the famed ability of Indians to indulge in corruption – will lead to massive black marketing. Already, when people are calling for booking an LPG refill, dealers are claiming that they have no stock. Of course, the stock is there if you want to buy at black market rates. This is taking India back to the notorious days of rationing where rice, sugar, cooking oil, cement, phone connections and Bajaj scooters were always out of stock but available to those who had enough money to pay black market rates. This is not reforms or a forward moving decision. It is downright regressive. Why can't the government find a way to ensure that those who can afford will pay market prices for LPG? We have had the UIAD project going on since 2009. Of what use is so much expense on it if we can't solve even the simple problem of targeting subsidies to those who really deserve them?
Even worse is the message this government is sending out by retaining the right of so called VIPs to use as much LPG as they want to. According to official statistics, in one year, the Vice President of India Hamid Ansari used about 171 LPG cylinders; the wife of the Patiala royal scion Amarinder Singh used about 72 cylinders; Mayawati used about 92 cylinders; A. Raja used about 89 cylinders even as he is cooling his heels in Tihar Jail and Forbes billionaire Naveen Jindal used more than 350 cylinders. How can any government that claims to be for the aam aadmi justify this kind of downright shameful feudal behaviour? And how do you expect Indian citizens to react when you tell them they cannot use more than one LPG cylinder every two months? I repeat, a lot of the subsidy on LPG needs to be removed immediately. But is this the way to do it? Unfortunately for the government, its decisions do look like they favour industrialists more than average citizens. Take fertilizer subsidies that could touch Rs 1 lakh crore. It is an open secret that the government reimburses fertilizer companies the subsidy amount and doesn't give it directly to the farmers. That is, reducing fertilizer subsidies would directly hurt many corporate bottomlines. So you invoke the farmer and don't touch the fertilizer subsidy. As if the really poor farmer can afford to buy even subsidized urea!
Yes, the diesel price increase was long overdue and any protest against that is completely illogical. Worldwide, diesel prices are 80% of petrol prices; so there is scope for far more increase in diesel prices in India – and the IIPM Think Tank has been vehemently proposing the same for 15 years in our alternative budgets. There is no significant inflationary impact because of an increase in the price of diesel as prices of produce go up hardly by ten paise or so per kg. A seat-of-the-pants' calculation reveals quite some insight. A goods truck typically carries about 12 tonnes of produce and travels 4 km per litre. That means that for a typical distance of about 1200 km that products are transported, 300 litres of diesel are required; and a Rs.5 increase per litre means an addition of Rs.1500 for 12 tonnes translating to a negligible 12.5 paise per kg – which is negligible compared to the possible benefits. And that's where the problem is. No one actually believes that the money thus generated will be utilised for pro-poor policies by this anti-people government which has lost its moral legitimacy to be in power.
Let us finally look at the so called "bold" steps to allow FDI in civil aviation and multi-brand retail. Let's be honest about this... Does anyone really think FDI in civil aviation will lead to a massive increase in jobs for the average Indian? At best, it will benefit a handful of promoters of domestic airlines and in particular one airline which is right now cash starved. That's all. And then there is another debate going on about the benefits of FDI in retail. One argument being forwarded is that it will help the farmer. The logic is: most of India's vegetable and fruit harvest rots because of lack of cold storage facilities. Apparently, FDI in retail will change that dramatically. Really? FDI in cold storage has been allowed by official policy for almost 20 years. How come no cold storages have come up in rural and small town India? Quite simply because there is just no electricity to power those cold storages. And you must be living in a fool's paradise if you think WalMart, Carrefour and Tesco will invest money in captive power plants to run cold storages. If the Ambanis, Tatas, Birlas and Goenkas have not done it, why would they?
Now let's look at how this "bold" step will create so many jobs. One recent report claims that FDI in retail will create 10 million jobs in ten years. I don't know how true it is. But if the aim of policy is to take 'bold steps' to create a massive number of manufacturing jobs, how come the government is not taking actual steps to do that? Let me give you just one example of how 'serious' this government is about massive job creation.
We all know that India has been historically a great power in the textile and garments industry. And we expected that the government will take bold steps to ensure that textile and garment exports witness a quantum jump since the quota regime that placed restrictions on exports has been abolished. The quota regime was abolished in 2004-5. Between then and 2010-11, textile exports from China increased from 95.5 billion dollars to 206.3 billion dollars. In the same period, textile exports from India increased from 13.5 billion dollars to 23.2 billion dollars. The dark horse was Bangladesh, whose textile exports zoomed from 6.4 billion dollars to an astounding 20.2 billion dollars! It is quite possible that Bangladesh will overtake India soon in textile exports!
Now we have to ask the question: what policies has the UPA government launched to nurture one of the most labour intensive industries, and one in which India has many natural advantages? Just this one example illustrates how 'serious' this government really is about taking bold steps to increase investments and create millions of jobs. I could give many more similar examples. The fact is, we need FDI in manufacturing and infrastructure where employment grows and a country's backbone is built.
But what's the point talking about all this? The fact is: the average Indian citizen is becoming increasingly convinced about two things: the first is that this government is not serious at all about tackling massive corruption, loot and plunder. Second, this government sheds only crocodile tears for the aam aadmi even as it does all it can to favour industrialists and multinationals. If politics is the art of gauging public mood and perceptions and acting accordingly, then I think Mamata Didi has done remarkably well this time.
DR. ARINDim ON INDIAN POLITICS
An intolerant and irrelevant government's draconian sedition law
13 September 2012 | Dr. Arindam on Indian Politics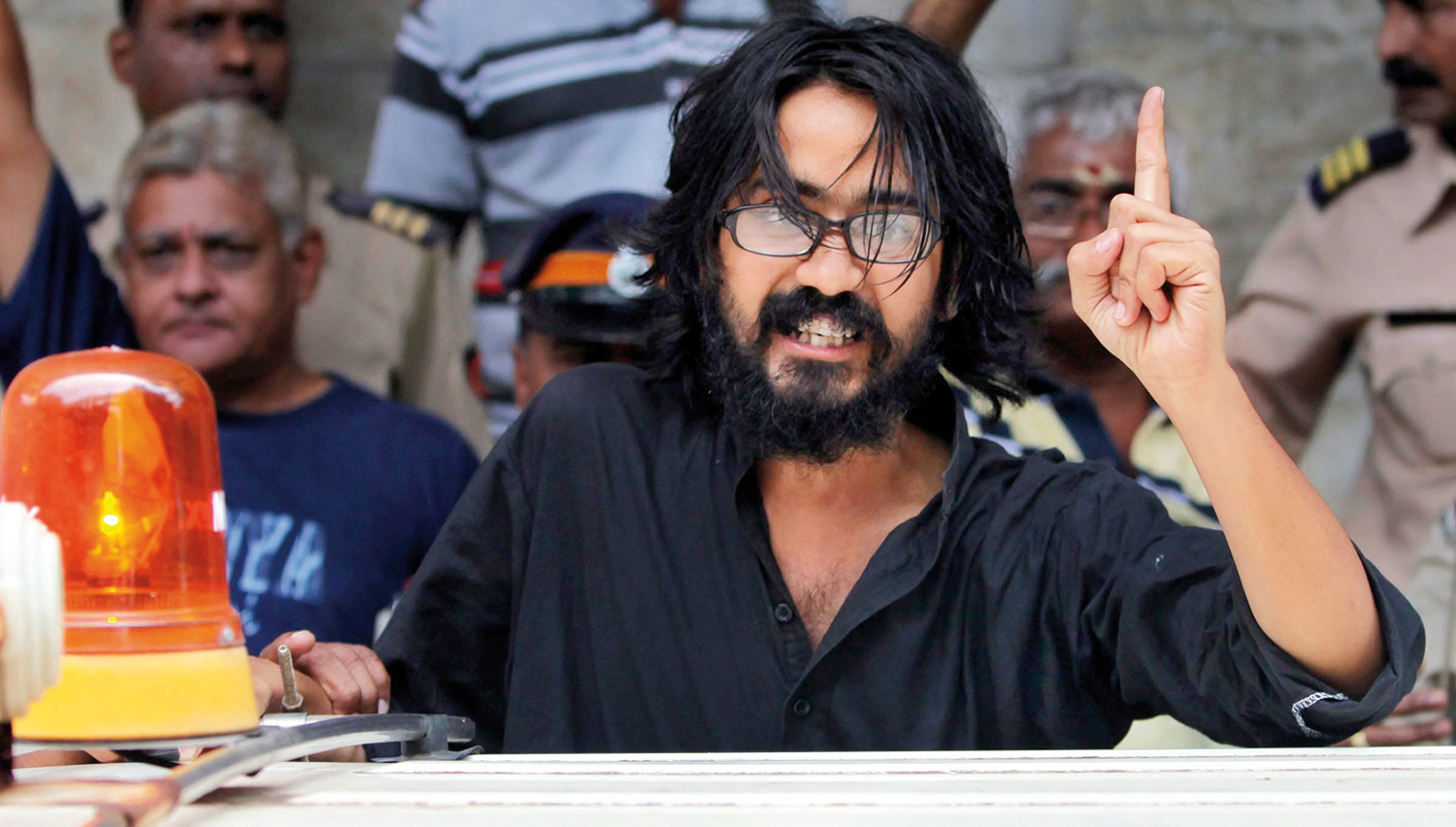 The Indian government is becoming a joke by the day! Now The Economist, my favorite magazine, has written about the irrelevance of Rahul Gandhi in an article asking, "What's the point of Rahul Gandhi?" Before that, TIME magazine had dubbed our Prime Minister as an underachiever! The harsh truth is that the term 'underachiever' is such a mild word to use for a politically comatose man who has been literally sleep-walking in his monotone voice over his two stints.What a letdown for a democracy and the electorate, for never has India had a worse and more inactive man as its Prime Minister. And then, of course, Washington Post came down heavily on him. And what was the Indian government's reaction? Well, like immature intolerant fools, they lodged an official protest – exposing to the world that the article was indeed right and more; exposing to the world the government's mindset, which looks eerily similar to that of Mamata, who shows complete disdain for democratic values and goes about arresting lecturers to farmers – and betraying the sentiments of the same democracy and all those voters who brought her to power. And if that was not enough, then the Indian government gets a cartoonist arrested by using a law that should have been discarded ages back. Yes, it is the same mindset which protests against a Washington Post article, that gets a professor arrested for sharing cartoons on Facebook, that makes an Aseem Trivedi a victim of an archaic law! The way this law has been used to suppress the voice of Binayak Sen earlier, and that of his likes, stinks of an intolerant and draconian government that is becoming irrelevant by the day. It is a matter of utter shame how even today, we cling on to our colonial past and their discriminatory laws, which were crafted to bootlick a select few who ran the government.
The completely shameful arrest of Aseem Trivedi has brought to light again this prevailing archaic law whose legitimacy can only be comprehended after going into its historical milieu and the reason why it was drafted. As I wrote last year during the Binayak Sen case (Read my two related editorials at http://arindamchaudhuri.blogspot.in/2011/01/binayak-sen-victim-of-state-and.html and http://www.thesundayindian.com/en/story/-change-sedition-law-free-binayak-sen/13763/), in the Indian context, sedition dates back to the Sepoy Mutiny of 1857, wherein the objective was to forcefully suppress the democratic aspirations of a particular section of society. The skeleton of this section was derived from the common law of seditious libel, meant to control press and publications during that time. This law, regardless of being touted as curbing resistance, is nothing but a rotten remnant of the colonial past with the sole intent of suppressing potential paradigm change-makers. In its current state, the yardstick that gauges the amplitude of disaffection and the resultant violence is very vaguely defined and is highly subjective.
Raising its voice against such inhuman law, especially during times where people around the world are being made freer in terms of expressing their views, the International Human Rights Watch requested the Indian Parliament to immediately repeal the sedition law, which local authorities are arbitrarily using to silence peaceful political dissent. The biggest irony is how the High Courts have gone against the Supreme Court's ruling that clearly demarcates sedition from other acts by stating that "prosecution under the sedition law requires incitement to violence". This dates back to 1962 when the Supreme Court, in the Kedar Nath Singh vs State of Bihar case, ruled that the charge of sedition can only be slapped if the accused incited violence through his speech. Otherwise, invoking the sedition law would violate freedom of speech and expression guaranteed by the Constitution under Article 19, the Apex Court had added. And at no given point of time did Aseem Trivedi resort to violence or propagate any such activity. More so, such an archaic law even jeopardises the International Covenant on Civil and Political Rights ratified by India in 1979, which ensures full freedom of expression and prohibits any kind of restrictions. Unfortunately, the sedition law is at the discretion and mercy of those illiterate power holders who misuse the same to victimise those who raise their voices against prejudiced and discriminatory systems and corrupt practices!
Look at examples from around the world related to this law. In September 2010, even the Ugandan judiciary ruled that their sedition law was inconsistent with the principles of freedom of speech and ruled in favour of press freedom by declaring the criminal sedition offence as being unconstitutional! The sedition law in Malaysia is used to curb criticism of the state by non-Malays and to protect political elitism! However, this law is being criticised considerably in that nation and is under review. In Singapore, the maximum jail term for distributing a seditious publication is three years and not a lifetime. While in developed countries like the UK, the last prosecution for sedition occurred in 1972, by 1977, the common law offence of sedition was abolished. The Sedition Act of 1798 in US that was used by the powers-that-be and the elite classes of society for political and other benefits was abolished by Thomas Jefferson after he came to power. Similarly, it was repealed in New Zealand in 2007. On the contrary, the sedition law, in our context, is indicative of our insane penchant for our colonial past! It also speaks volumes about how we are still following laws that have either been annulled or abolished in most other countries. It is a matter of utter disgrace that the world's largest democracy is having laws, which were once hurdles in the path of its own freedom struggle and which are blatantly against the very definition of democratic rights in today's context.
Going by this, the Supreme Court should immediately bring out a strict directive and ensure that no innocent individual like Aseem Trivedi gets victimised even for one day in the future due to such an archaic law. For that, it also needs to be assertive and come down heavily on this draconian law and, needless to mention again, abolish it outright
DR. ARINDim ON INDIAN POLITICS
Gandhigiri is at best a comic relief... even true gandhism can't revive today's india
15 October 2006 | Dr. Arindam on Indian Politics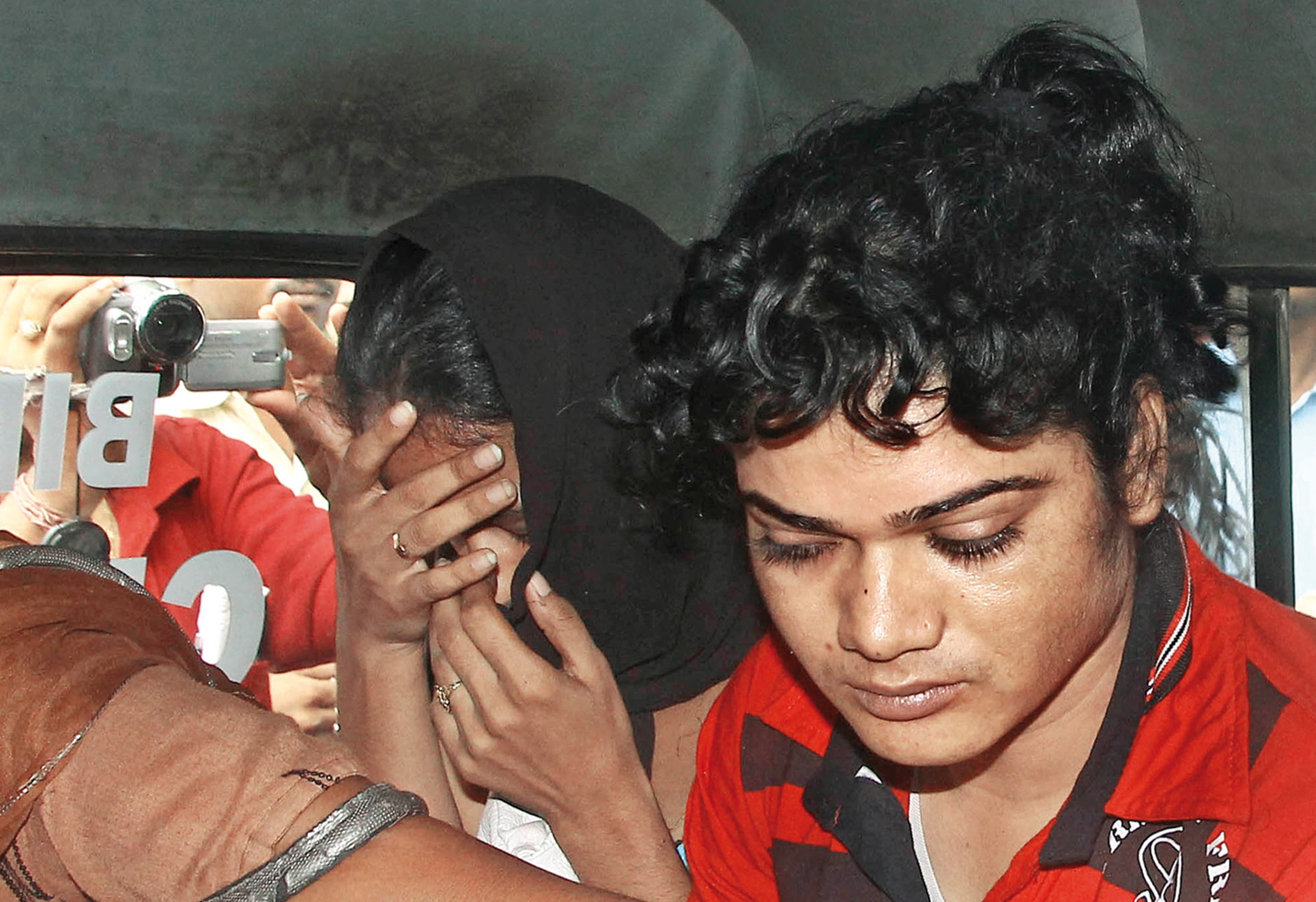 First things first. I saw Lage Raho Munnabhai and enjoyed it totally. I was in splits almost throughout the movie and even had tears in my eyes just before the interval... and I am glad that the silly myth about sequels not working got broken twice over this year itself (earlier with Krrish), for, a good film works – sequel or no sequel. Further, I promise I am not one of those with an extremist bent, who want the film out of the halls for insulting the father of the nation. Every filmmaker has a right to express his version of ideologies or (even for the sake of commercial viability/comic relief) use Gandhi the way they want to, in – one can only pray – an aesthetic manner. If Rang De Basanti used the legends of Bhagat Singh and Chandrashekhar Azad to arouse patriotic feelings in a revolutionary manner, Lage Raho does try its bit to espouse the merits of Gandhism in a light-hearted manner (I hope the filmmakers originally had that as an aim, apart from the intelligent and successful attempt at using Gandhi for complete non-serious laugh riot).However, there are other problems with such fast food oversimplification (It often becomes junk!); and bigger problems of making it all comedic. Forget carrying the message back home, one doesn't even get the message in the first place. And that's where, for me, the prequel Munnabhai MBBS scored – with a tighter script and the right mixture of comedy. It did help me carry the message back home, that doctors need to have a heart. This time around in Lage Raho, the message gets completely lost in the humour... so much so that you want to see more of Circuiteshwar & Lucky Singh, than Gandhi. There wouldn't have been a big issue of the message getting lost (Who cares, in any case, for a message when he goes to watch a Hindi film, specially when it is such an entertainer), had it not been for the fact that the message in question pertained to none other than the most revered historical figure of India. Even that wouldn't have been a problem, had it not been for the almost fanatical ongoing media frenzy about the revival of Gandhi's ideologies through Lage Raho...I do wish that lampooning a Sanjay Dutt around an unreal storyline could help revive Gandhism... wish it were really so simple. Sadly, it's not. And now, the ongoing media hoopla only makes me worry that the media over-excitement is giving completely wrong signals to a generation which, as it is, knows very less of the great leader that Gandhi was. Slotting Lage Raho as merely being an exciting film to watch is perfectly fine, but trying to confuse Gandhism with the way it has been portrayed through Gandhigiri – a joke, a comic relief and a 'brain mein chemicals ka locha' – is disastrous! As a student of Gandhism and having extensively used his philosophy in my workshops and books, to me, what made Gandhi the greatest leader ever born in the history of India's tryst with foreign rulers and political slavery, was not just his commitment to getting India independence, but his supreme understanding of India's culture and ancient scriptures and literatures like the Gita, leading to his equally competent understanding of human behaviour. He dissected the British and Indian psychology perfectly. He knew that unlike in the rest of the world, in India, at a mass level, appeals for violent revolutions have had no takers due to the centuries-old well developed legacy and culture of spiritualism, tolerance, peace and harmony. In front of his own eyes, Gandhi saw the failure of the legendary Subhash Chandra Bose (despite his brave heroics) in garnering support of Indians en masse with his revolutionary war cry – "Give me blood and I'll give you freedom." Though incapable of giving blood en masse due to their history and culture, Indians of his time, Gandhi knew, were of high character and were committed to the cause of freedom. He further knew that the British were no ruthless French or Hitler's Germans – they had an 800 year old system of true democracy and judiciary. All these things put together made him conceptualise his theory of non-violence; and thus he became the only leader in Indian history to have been able to bring thousands of Indians out on the streets – pan India – for a common cause; freedom.Today's India is, of course, a changed place. The Congress might have started with pristine Gandhian ideology and concepts of ethics and democracy, but certainly failed to put the judicial system in the right gear, leading to easy criminalisation of life. Over time, every state the Congress lost elections in, got taken over by neo-vandals and dictators, who used complete muscle power and goondagiri to retain power (and therefore, the Congress finds it difficult to get back to power in all these states today). The people, too, in the process, lost their character and ethics in a criminalised system with a semi-paralysed judiciary. Gandhism, unfortunately, stands no chance when the state is oppressive, judiciary virtually on strike, and people finding corruption an intelligent option to live by. It serves us well to let Gandhigiri remain just a comic relief, rather than get carried away and create illusions around it. To give real Gandhism a chance, we need the government to first overhaul the electoral and judicial systems in India, and provide citizens with an environment where democracy and an efficient judiciary exist and allow citizens to retain their values, morals and character.